Navy chief says INS Viraat decommission date not finalised yet
The Navy chief also nlauded ships Sumitra and Trakash for doing an 'outstanding' job during Operation Rahat in Yemen.
strong>Mumbai: Navy Chief Admiral RK Dhowan on Wednesday said aircraft carrier INS Viraat is on its last legs but the actual date of its decommissioning has not been decided yet.
"I must mention that INS Viraat has done excellent service to the Navy and the nation. I would like to congratulate the commanding officers and the entire ship company making sure that INS Viraat is maintained, operational at its peak efficiency. But now, it is on its last legs," Dhowan said while addressing media following the Investiture
Ceremony at Naval dockyard here onboard INS Viraat.
"We have not yet decided on the date but we certainly are looking at the aspect when the ship would be decommissioned," he said.
When asked about prospects of turning the country's flagship aircraft carrier into a museum after its decommissioning, Dhowan said, "Yes, we have proposed to the Ministry of Defence that it (INS Viraat) should be converted into a museum."
"The MoD is in touch with various state governments who have made some proposals and these are under examination," he added.
On other aspects, Dhowan said the Navy has tried to provide a good level of accommodation in all commands for
officers and sailors.
"Around 6,000 houses have been built for officers and sailors under phase I and II of MAP (Married Accommodation
Project). Besides, we have put forth a proposal of another 12,000 houses," he said.
Underlining that accommodation problem was acute in Mumbai, the chief of Navy Staff said they have urged the MoD
to sanction 4,000 houses for officers and sailors.
"We have seen accommodation problem has been largely sorted out at our stations in Kochi and Vishakhapatnam. But in
Mumbai the problem is acute. We have cleared some pending projects and things have improved some extent. Apart from it, we have urged MoD to provide 4,000 houses and hope it it would be sanctioned soon," he said.
On the recently held International Fleet Review in Visakhapatnam, Dhowan said there were 50 navies, about 100 ships and submarines, 24 from foreign nations present there.
"This was a great occasion where we showcase our professionalism," he said and termed last year as period of "extremely high tempo for Indian Navy".
"Last year, we showed our flag across the world. We went from as far east and western Pacific to west and the northern Atlantic, from the countries of the Gulf to countries to East coast Africa. We also went to south west Indian ocean islands, Bay of Bengal, South East Asia and Australia," he said.
He said the Indian Navy, last year, got opportunity to conduct exercises with all the major navies of the world
including Exercise Malabar with United States Navy.
"Then there was trilateral exercise which we did between Indian, Brazilian and South African navies," he said.
The Navy chief lauded ships Sumitra and Trakash for doing an "outstanding" job during Operation Rahat in Yemen.
"During Operation Rahat, we safely evacuated 3,074 people, including 1,291 foreign nationals from over 30 countries. I would say that our ships - Sumitra, Mumbai and Tarkash - did an outstanding job during this operation," he said.
He said there is a policy and a requirement of Indian Navy that whenever our ships are deployed for overseas
deployment they should be ready for HADR (Humanitarian Assistance and Disaster Relief) operations.
"When the requirement was to evacuate people, INS Sumitra which was on Gulf wade and patrol was converted into a role change and was off the ports of Aden and Yemen within hours, that is why we could respond immediately," he said.
PTI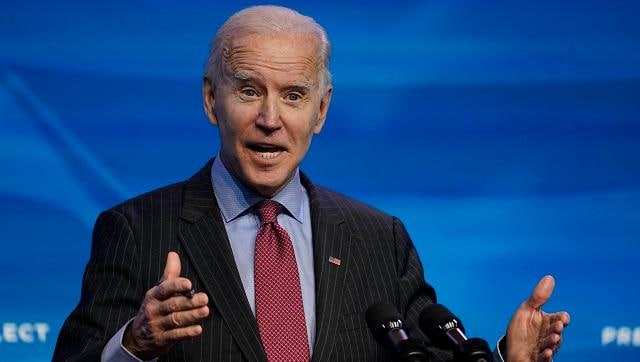 World
The new security alliance is likely to be seen as a provocative move by China, which has repeatedly lashed out at Joe Biden as he's sought to refocus US foreign policy on the Pacific
India
The court said the armed forces are the best response team to deal with emergency situations and it is hopeful that necessary arrangements will be put in place to pave the way for the induction of women in NDA without delay
World
The Taiwanese military exercise envisioned a Chinese attack taking out the island's main airfields, necessitating the use of rural roads as runways to carry on the fight.