Navjot Singh Sidhu standing by his conduct in Pakistan indicates support from Congress leadership
The fact that Navjot Singh Sidhu could stand by his actions — hugging the Pakistan army chief — proudly even after vehement criticism indicates that he has the support of the Congress' highest ranks.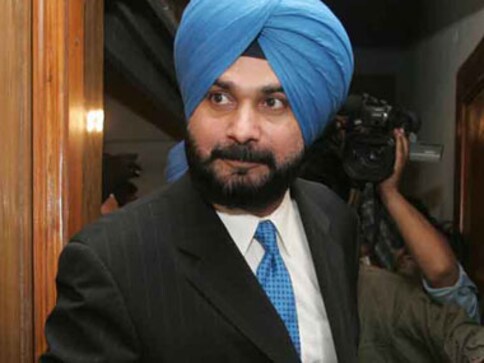 Pakistan Television has posted a 10-minute-long video titled "Navjot Singh Sidhu press conference in India – Burst in Tears". The clip is all about the cricketer-turned-politician's winding statements about how wonderful a country Pakistan is and how lovable its people are.
His first words on returning from across the border after participating in Imran Khan's swearing-in ceremony in Islamabad, hugging General Qamar Javed Bajwa and comfortably sitting next to the so-called "president" of Pakistan-occupied Kashmir were: "Main Pakistan se malamal ho kar lauta hoon… Yeh sab jo do din me hua hain, woh shayad meri jindgi, sari umra me na mila ho (I have returned enriched from Pakistan…What I got in two days there, I didn't get in my lifetime)."
Although he did not directly refer to India, Sidhu's statement hinted that he got more from Pakistan in two days than he did from India in a lifetime. These words from a veteran Indian cricketer, commentator, TV personality, three-time Lok Sabha MP, one-time Rajya Sabha nominee and a Punjab minister were music to the ears of the Pakistani establishment. State-run TV in the neighbouring country must have taken pleasure in sharing Sidhu's pro-Pakistan statements on social media for the world to see. Other Pakistani channels have also posted several videos of Sidhu praising Pakistan and its people.
Now back in India, Sidhu is undeterred by the criticism he has been facing for hugging General Bajwa, who openly spews venom against India. The former cricketer said he was still feeling overwhelmed by the love and honor he received in Pakistan for two days.
At his press conference on Tuesday, held to clarify his position, Sidhu said with a fair degree of pride that after the swearing-in ceremony, Imran Khan told him, "Shabash, tum bahadur ho (my compliments, you are a brave man)." Amid the staunch criticism for Sidhu at home, the newly-appointed prime minister also came to him rescue via Twitter, calling him an "ambassador of peace".
I want to thank Sidhu for coming to Pakistan for my oath taking. He was an ambassador of peace & was given amazing love & affection by ppl of Pakistan. Those in India who targeted him are doing a gt disservice to peace in the subcontinent - without peace our ppl cannot progress

— Imran Khan (@ImranKhanPTI) August 21, 2018
Sidhu has now been in politics for long. He has been with two political parties, first the Bharatiya Janata Party and now the Congress. He has been in Parliament for a few terms and is now part of the Punjab Assembly. In between, he had also negotiated with the Aam Admi Party and even toyed with the idea of floating his own political front. Sidhu is considered close to the Congress leadership, including Rahul Gandhi, Sonia Gandhi and former prime minister Manmohan Singh. Given these connections, he must have been fully aware of the consequences his visit to Pakistan, embrace with General Bajwa and discovery of immense virtues in Pakistan's polity, army, administration and society would have had.
As a cricketer, Sidhu knows that India has stopped playing matches with Pakistan, except at tournaments such as the World Cup. As a politician, he knows that India has stopped dialogue with Pakistan, maintaining that terror and talks cannot go together. As a citizen, he knows that Pakistan is an exporter of terrorism that is backed by its military.
Therefore, General Bajwa giving him the news — without being asked, according to Sidhu — that Sikhs from India would be allowed access to Gurdwara Darbar Sahib at Kartarpur (around 3 kilometers from the Indian border) for Guru Nanak's 550th birth anniversary in 2019, the minister in him should have realised that the army chief of a neighbouring country could say this with authority only if he enjoyed a power greater than the constitutional status of a prime minister. A decision like this should have been made by a civilian government and conveyed by the government to the other.
Sidhu has not honored himself by profoundly letting the world know that he was the newly-appointed messenger of the Pakistani general.
He should also realise that his chief minister, his boss in the Punjab government, Captain Amarinder Singh, has publicly expressed his displeasure over Sidhu's conduct in Pakistan and the subsequent statements he made in India. Sidhu cannot be the self-proclaimed messenger of peace from India to Pakistan. He is no private individual; he holds a constitutional post and has taken oath of office, swearing to uphold the constitution.
Moreover, Sidhu's actions and public declaration that his party leadership was happy with him has also put his political boss Rahul Gandhi in an awkward situation. Although he has not directly said whether he had sought Rahul's approval before heading to Pakistan and whether he had offered the Congress president an explanation on his return, the fact that he could stand by his actions and statements proudly at a press conference even after vehement criticism indicates that he had the support of the highest ranks of the Congress.
World
Pakistan's election commission on Tuesday said that Imran Khan's party received funds against the rules from 34 foreign nationals, including a businesswoman of Indian origin, in a major setback to the former prime minister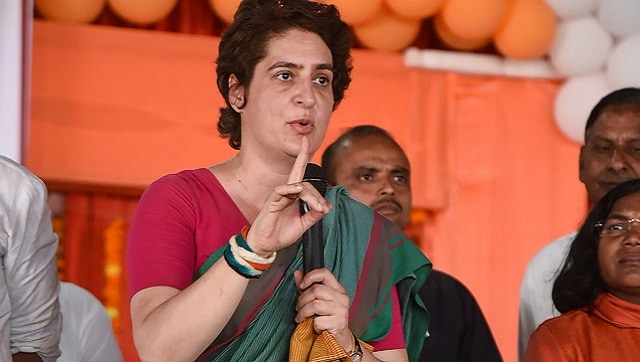 Sports
The Congress general secretary was subsequently put in a vehicle forcibly by police and taken away.
India
Gandhi urged the party leaders to work unitedly for the 2023 assembly polls and not speak out publicly on leadership and internal matters