'Navjot Sidhu speaking as Pakistan agent': BJP slams Congress leader's attempts to justify embrace with Pakistan army chief
BJP spokesperson Sambit Patra said that Navjot Singh Sidhu's embrace with Pakistan army chief was unfortunate and demanded a response from Rahul Gandhi on the issue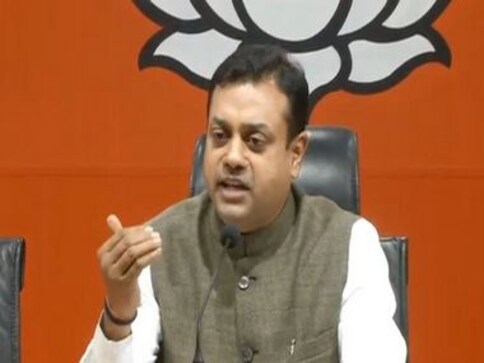 The BJP on Tuesday accused Congress leader Navjot Singh Sidhu of demeaning India and speaking as an agent of Pakistan by attempting to "justify" hugging Pakistani Army chief Qamar Javed Bajwa and claiming that Pakistan is willing to allow Sikh pilgrims access to a gurudwara on its territory.
At a press conference, BJP spokesperson Sambit Patra also demanded a response from Congress president Rahul Gandhi over the issue, saying Sidhu has been speaking on the matter with his permission as Punjab Chief Minister Amarinder Singh has already condemned him over his conduct in Pakistan during the swearing-in ceremony of Imran Khan recently.
He also accused Sidhu of meeting External Affairs Minister Sushma Swaraj deceptively as she had given appointment to former Union minister MS Gill with whom, Patra alleged Sidhu tagged along.
The BJP spokesperson said Swaraj reprimand Sidhu in their meeting on Monday for his conduct in Pakistan.
Defence Minister Nirmala Sitharaman said Tuesday that Sidhu's gesture of hugging Pakistan's army chief impacted soldiers back home and asserted that the Punjab minister could have "avoided it".
Sidhu had courted controversy by hugging Bajwa during his visit to Pakistan for the swearing-in of Imran Khan as Prime Minister. He had claimed that he did so as Bajwa told him that the Pakistan government was working for opening of the Kartarpur corridor for Sikh pilgrims from Indian state of Punjab.
Sidhu Monday met Swaraj and urged her to help initiate dialogue with Pakistan on the opening up of the Kartarpur Sahib corridor.
Union minister and Akali leader Harsimrat Kaur Badal, however, claimed that Swaraj "reprimanded" Sidhu for "messing up" the issue of the Kartarpur Sahib corridor dialogue and accused him of "misusing" the political clearance granted to him in visiting Pakistan recently.
World
Imran Khan, who is recovering from injuries sustained during an assassination bid, has been at the loggerheads with the Army for a few months after his ouster as the prime minister in April
World
Imran Khan has resumed his protest march toward Islamabad after surviving an apparent assassination attempt earlier this month
World
The proceedings against Khan were initiated on the Election Commission of Pakistan's complaint after it found him guilty of "false statements and incorrect declaration" in his election papers