Naveen Patnaik directs state secretaries to visit districts every month to ensure delivery of service
Naveen Patnaik on Saturday said secretaries have been advised to visit the districts during the first week
Bhubaneswar: In an attempt to make pro-people initiatives successful, Odisha chief minister Naveen Patnaik on Saturday said secretaries have been advised to visit the districts during the first week of every month to ensure last mile delivery of services.
"Priority programmes and schemes of the government shall be inspected in the field by the secretaries methodically," said the chief minister at the collectors' conference in Bhubaneshwar.
The four-day visits by the secretaries were also an attempt to ensure actual delivery of services to the people, he said.
It was important that other supervisory officers right from the heads of departments to block level extension functionaries made intensive field visits, Patnaik added.
He said the guidelines in this regard would be reiterated by the concerned departments and performance of all such functionaries would be specifically reviewed by the secretaries and collectors.
"My government will not leave any stone unturned to make the benefits of pro-people initiatives reach the last person. I am sure the secretaries, heads of departments and collectors present in the conference will give their best in providing the last mile service delivery to the people of the state," said the chief minister.
Maintaining that people were at the centre of governance, Patnaik said collectors were at the cutting edge of delivery of public services.
The chief minister said he would review the performance of works related departments after one month.
"We have a period of eight months ahead of us before the onset of the next monsoon. This period should be utilised to speed up the execution of the development works by all the concerned departments and agencies.
"I will specifically review the performance of works related departments after one month," he added.
He also sought a report on the useful suggestions made during the last workshop and also subsequently.
Business
Nirmala Sitharaman made the announcement after the GST Council meeting, which has made the decision for ease in tax administration.
World
Blinken appreciated the work that Pakistan has done to facilitate the departure of American citizens who wish to leave Afghanistan as well as others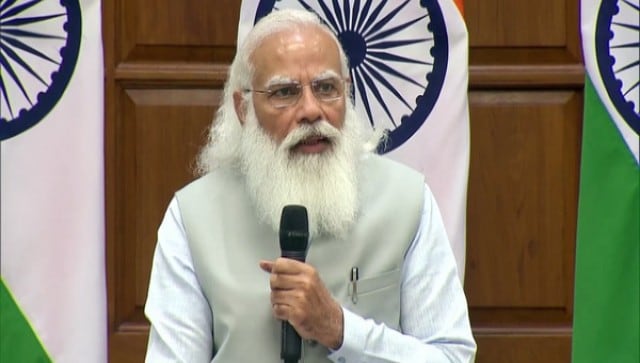 India
The meeting comes days after Modi chaired a meeting with his council of ministers, which was termed as 'Chintan Shivir'