Natural disasters cost India $3.30bn in 2015: Here's why we should be very worried
India was among the top three most disaster-hit countries in 2015, with whooping economic damages worth $3.30 billion, a new analysis released by the UN office for disaster risk reduction (UNISDR) revealed.
By Shreerupa Mitra-Jha
India was among the top three most disaster-hit countries in 2015, with whopping economic damages worth $3.30 billion, a new analysis released by the UN office for disaster risk reduction (UNISDR) revealed, as it warned of severe droughts globally in 2016.
The year gone by
"2015 really was a year of drought. This is going to be a problem with us in 2016, and maybe,
​even ​ in 2017," said Dr Debarati Guha-Sapir, Director of Centre for Research on the Epidemiology of Disasters (CRED), that has co-sponsored the report along with the UN Office for Disaster Risk Reduction (UNISDR).
"We would like to underline the fact that drought​s​, unfortunately, ​are​ natural disasters which do not get either enough ​​media attention or governmental attention. This is a very short-sighted approach to the problem of natural disasters because droughts ​are disasters with the most persistent impact on development."
"This will get worse in 2016. We are going to face a humanitarian disaster and there will be a movement
​of population, ​​a​ migration," she added.
The starkest impact of climate change was in the form of the 32 major droughts that were recorded globally last year. "The most disturbing trend that we see now is the doubling in 2015 is the number of recorded major droughts," said Robert Glasser, chief of UNISDR.
The annual average number of people affected by droughts between 1995 and 2015 according to the UNIDSR report called 'The Human Cost of Weather related Disasters' was 34.​4​ million while in 2015 it was 50.5 million— well above the average.
India had witnessed one of the severest monsoon deficits last year that left crops parched threatening the $370 billion agricultural sector that employs almost half of the Indian population.
India had 19 events of natural disasters, including floods ​, droughts​ and heatwaves, in 2015 and an economic loss to the state exchequer of more than $3 billion from these disasters. This number was only exceeded by China with 26 natural disasters and the US with 22 natural disasters last year. After India, cyclone-prone Philippines (15) and Indonesia (11) were the fourth and fifth most natural disasters-affected countries in the world.
A total of 98.6 million people were affected by natural disasters in 2015 of which 92 percent were caused by climate change buoyed by a powerful El Niño impact. Though the powerful oceanic event already reached its peak end of last year, the effects of the super El Niño of 2015 are likely to impact climate conditions through 2016.
2015 had smashed all records and was declared by the World Meteorological Organization (WMO) as the hottest year since reporting began 136 years back.
India, last year, accounted for nearly 60 percent of people globally affected by floods—of the 27.5 million people affected by floods in the world 16.4 million of them were in India. Globally, ​the
27.5 million people were affected by 152 floods across the world that claimed 3,310 lives in 2015.
2015 also contributed to major deaths from heatwaves in India which accounted for 30 percent of the heatwave deaths globally. The year also played havoc with extreme temperatures worldwide with France registering 3,275 heatwave deaths, India with 2,248 deaths and Pakistan with 1,229 deaths. Overall, 7,346 deaths were recorded and 1.2 million people were affected by the record high temperatures in 2015.
"India and Pakistan suffered from some of the most severe heat waves in recent times. Mortality from extreme temperatures are very under-estimated and need better evaluation of their impact," Dr Guha-Sapir stated.
The year also saw an active cyclone season in Asia and Pacific with 37 cyclones and typhoons resulting in 996 deaths and affecting 10.6 million people.
The other statistics from 2015 are as follows: earthquakes and tsunamis killed 9,525 people (including Nepal) and affected 7.2 million people; landslides triggered by heavy rains killed 1,369 people and affected 50,332; wildfires took 66 lives and affected almost 495,000 people.
Disasters in the past ​two ​ decade
The Asian population giants India and China in the past two decades have dominated the league table of the countries most affected by weather-related disasters, according to ​the UNISDR report. Between 1995 and 2015, these two nations account for 3 billion disaster-affected people accounting for 75 percent of the global total of 4.1 billion people.
In terms of absolute numbers of affected people, India was the second-highest after China with 805 million people affected in the last two decades. Bangladesh had 131 million people affected whereas Pakistan had 55 million affected people. However, India is fourth globally in relative mortality—deaths per million inhabitants—after Venezuela, Russia and China. The low death rate, in spite of very high absolute numbers of affected population, is because of the ratio with the overall gigantic Indian population .
UNIDSR states that the 1999 Odisha cyclone that claimed 10,000 lives was a key trigger in jacking up the Indian government's response to weather-related hazards.
Between 1995 and 2015, the overwhelming majority of ​weather-related ​deaths globally were due to  heatwaves. 92 percent of the deaths from heatwaves were in high-income countries mainly in the European continent. India lost 2,500 lives in one month between May and June last year and Pakistan recorded 1,230 deaths from the same heat wave.
Floods have been the most common type of natural disaster making up for 43 percent of the total global natural disasters, followed by storms, earthquakes, extreme temperatures, landslides, droughts, wildfire, volcanic activity.
​"The main message from this trends analysis is that reducing greenhouse ​gases and adapting to climate change is vital for countries seeking to reduce disaster risk now and in the future," Glasser said.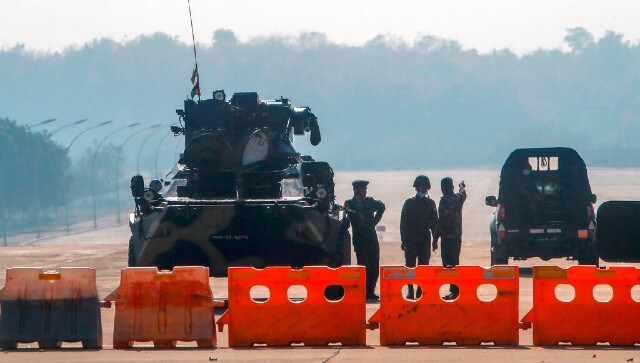 World
For weeks, residents say, troops have been going door to door alongside power company workers to extract payments in major urban areas, including the nation's two largest cities, Yangon and Mandalay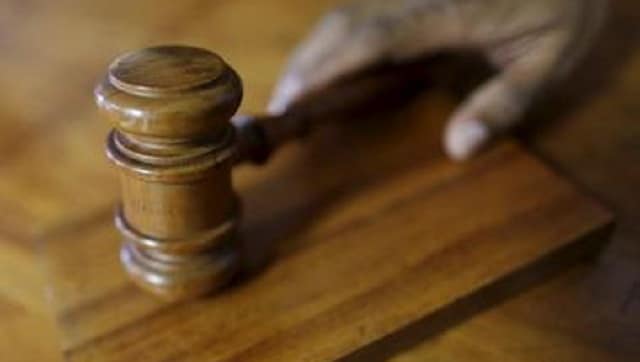 World
judge Athar Minallah said Tuesday that the navy had 'illegally' established Margalla Greens Golf Club, an 18-hole course adjacent to the country's top military university
India
New Delhi has been categorically rejecting any scope for third-party mediation between India and Pakistan on Kashmir, saying that India's stand has been clear for decades and the two countries can discuss the issue bilaterally.