National Medical Commission Bill would give licence to quackery and result in a public healthcare disaster
Any professional body performs three key functions: Advancing knowledge, regulating conduct and maintaining a standard of entry. However, if the National Medical Commission Bill 2017 becomes law, this may change.
A professional body represents the people it serves. While it has become fashionable, in the modern economy, to view everything through the lens of "customer service", the primary purpose of a professional body is to serve the needs of professionals and the profession they practice.
Any professional body performs three key functions: Advancing knowledge, regulating conduct and maintaining a standard of entry. The Medical Council of India (MCI) represents medical practitioners across India and regulates the medical profession. Like the Bar Council of India and the Institute of Chartered Accountants of India, which regulate the legal and accountancy professions respectively, the MCI is largely an elected body with few ex-officio nominated members. However, if the National Medical Commission Bill 2017 becomes law, this may change.
On Tuesday afternoon, the Lok Sabha sent the Bill to a Standing Committee to consider making changes to some of its provisions. This comes in the wake of a strike called by the Indian Medical Association (IMA) to protest the Bill.
The strike is not unjustified. The Bill seeks to replace this elected body with an unelected commission which will be appointed by the Centre. Instead of members who are duly elected by medical practitioners or university medical faculty, the Bill proposes a commission comprising "experts" and ex-officio members appointed by the Centre.
The boards of this commission — most importantly the Ethics Board — will also be staffed by experts who will be appointed by a search committee constituted by the Centre. The Bill also empowers the commission to set the national entrance exam for medical colleges and the licentiate exam for medical practitioners.
This is where it gets highly problematic. The Centre, via this Bill, effectively takes control of everything and takes responsibility for everything which should, ideally, be carried out by an independent professional body.
This is a problem because the government is not suited to run a profession. Giving them this power puts healthcare outcomes at risk. If you give the government the power to determine how doctors practice medicine, then you give it power to use medicine to achieve political goals.
The promotion of a certain form of treatment over another may not become a question of professional judgement but of government interest. Medical research may not line up with what the public requires, but what the government feels expedient.
Professionals would no longer be able to maintain their independence. They would be subject to ethics boards run not by their peers, but people who claim to be their betters (as they are appointed and not elected). The idea of a self-regulated democratic system of knowledge would be defeated.
The fallout of such a politicised system of professional medicine is visible in the Bill itself. According to Section 49:
(1) There shall be a joint sitting of the Commission, the Central Council of Homeopathy and the Central Council of Indian Medicine at least once a year, at such time and place as they mutually appoint, to enhance the interface between Homeopathy, Indian Systems of Medicine and modern systems of medicine.
(2) The agenda for the joint sitting may be prepared with mutual agreement between the Chairpersons of the Commission, the Central Council of Homoeopathy and the Central Council of Indian Medicine or be prepared separately by each of them.
(3) The joint sitting referred to in sub-section (1) may, by an affirmative vote of all members present and voting, decide on approving specific educational modules or programmes that may be introduced in the undergraduate course and the postgraduate course across medical systems and to develop bridges across the various systems of medicine and promote medical pluralism.
(4) The joint sitting referred to in sub-section (1) may, by an affirmative vote of all members present and voting, decide on approving specific bridge course that may be introduced for the practitioners of Homoeopathy and of Indian systems of Medicine to enable them to prescribe such modern medicines at such level as may be prescribed.
This is perhaps the most dangerous provision of the Bill. It states that this unelected, government appointed commission may, with the agreement of the Central Council of Homoeopathy and the Central Council of Indian Medicine, prepare a "bridge course". Upon completion of this bridge course, practitioners of Indian medical systems and homeopathy would gain the ability to prescribe allopathic medicine.
The fundamental problem with this provision is, to put it bluntly, that it assists in the licensing of quackery. Alternative systems of medicine are called alternative systems of medicine because that's what they are: Alternatives. They are not medicine.
If they worked, and there was scientific evidence to back that up, they would be medicine. Homeopathy and other alternative systems of medicine are essentially placebos. They continue to be funded by the government because there are far too many special interest groups for the government to actually grow a spine and shut them down.
All over the world, the scientific evidence that these systems are nothing more than quackery is overwhelming. While one can live by denying science, one must remember that it is the same science which made a smallpox vaccine which tells us that there is no evidence that alternative medicine is effective.
In 2016,  the Federal Trade Commission, a US consumer watchdog, issued a public service advisory about homeopathic products:
"The bottom line for you? The next time you are on the hunt for over-the-counter medication, keep this in mind: Homeopathic medications are not evaluated for safety or effectiveness by the Food and Drug Administration. Traditional homeopathic products lack reliable scientific evidence for their claims of effectiveness. Homeopathy is based on a theory from the 1700s that is not generally accepted within today's scientific community. The National Institutes of Health (NIH) advises that homeopathy not be used as a replacement for proven conventional care or to postpone seeing a health care provider about a medical problem."
The UK's National Health Service (NHS) had this to say on the subject:
"There have been several reviews of the scientific evidence on the effectiveness of homeopathy. The House of Commons Science and Technology Committee said there is no evidence that homeopathy is effective as a treatment for any health condition. 
There is no evidence for the idea that substances that can induce certain symptoms can also help to treat them. There is no evidence for the idea that diluting and shaking substances in water can turn those substances into medicines. 
The ideas that underpin homeopathy are not accepted by mainstream science, and are not consistent with long-accepted principles on the way that the physical world works.
The committee's 2010 report on homeopathy said the "like cures like" principle is "theoretically weak", and that this is the "settled view of medical science".
It is of note, for example, that many homeopathic remedies are diluted to such an extent that there is unlikely to be a single molecule of the original substance remaining in the final remedy. In cases such as these, homeopathic remedies consist of nothing but water.
Some homeopaths believe that, due to the succussion process, the original substance leaves an "imprint" of itself on the water. But there is no known mechanism by which this can occur. The 2010 report said: "We consider the notion that ultra-dilutions can maintain an imprint of substances previously dissolved in them to be scientifically implausible.""
Then you have bizarre ideas like this being promoted by the Government of India, which actually argues against evidence-based systems to prove that "alternative medicine" works. They say that you cannot demand that something prove it works 100 percent of the time before it is considered effective. Let's not mistake this for saying that every cure works perfectly all the time. That's not what they are arguing. They are arguing that this standard is western oriented and cannot be applied to ayurveda.
Under this Bill, people who practice pseudo-scientific ideas will be able to complete a bridge course — determined and approved by a government which promotes pseudo-scientific ideas — and prescribe medicine that they have little or no knowledge of. The worst part is that government policy seems to favour pseudo-science to the real thing.
This Bill, if approved by the House in its present form, is a healthcare disaster waiting to happen. It needs urgent reconsideration by the Standing Committee. While it will be many years before India sees a government which has the guts to stand up to the quacks who practice alternative medicine and call themselves doctors, one hopes that this regime will consider if the risk of poisoning its population is worth the advancement of a cultural and political objective.
Find latest and upcoming tech gadgets online on Tech2 Gadgets. Get technology news, gadgets reviews & ratings. Popular gadgets including laptop, tablet and mobile specifications, features, prices, comparison.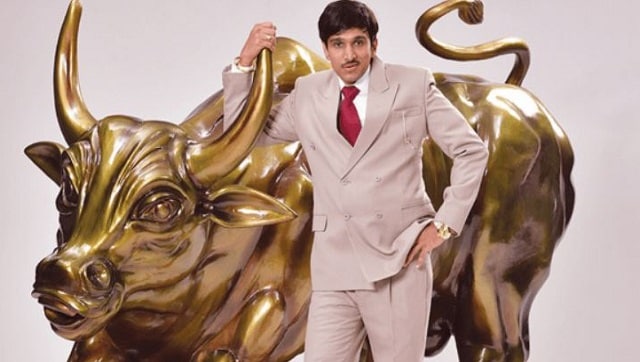 Entertainment
The last time Hansal Mehta reinvented himself he gave us films like Aligarh and Shahid. Post Scam 1992 and Chhalaang, I can't wait to see what Hansal 3.0 will bring us.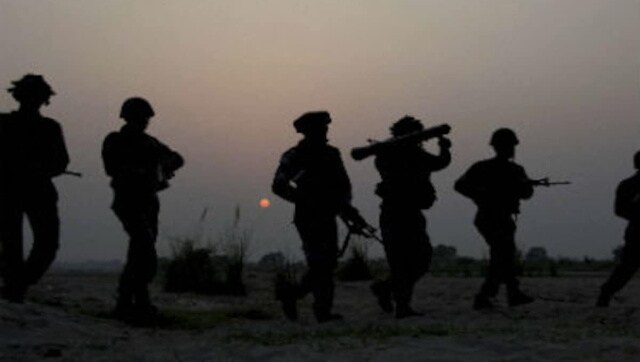 World
Unlike Israel, India has not worn its successes in secret missions on its sleeves
World
It would be deeply unsettling to see her flaunt her genetic and cultural connection with India, without making a sincere effort to understand its various truths and perspectives — most especially because she is someone who spoke recently of America's 'moral reckoning with racism'.