National Conference MLA Muhammad Akbar Lone raises pro-Pakistan slogans in J&K Assembly, party disowns remarks
An opposition NC legislator raised Pro-Pakistan slogans in state Assembly as heated arguments were being exchanged over the ongoing terror attack at Sunjwan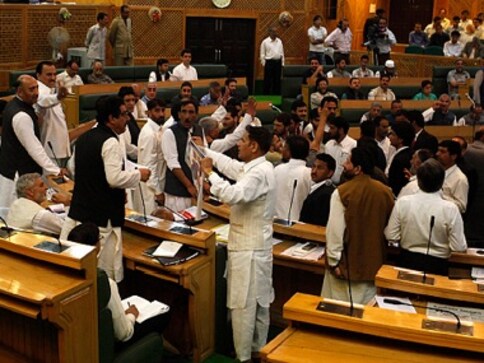 Jammu: An opposition National Conference (NC) legislator on Saturday raised Pro-Pakistan slogans in the state Assembly as heated arguments were being exchanged over the ongoing terror attack at Sunjwan army station in Jammu city.
Muhammad Akbar Lone, sitting NC MLA from Sonawari Assembly constituency in Bandipora district, created an embarrassing situation when he stood up and shouted pro-Pakistan slogans when the ruling BJP MLAs were raising anti-Pakistan slogans to condemn the terror attack on Sunjwan army station.
NC spokesman, Junaid Mattoo immediately went into damage control by posting on Twitter.
Hon'ble @JKNC_ President has said the NC MLA should not forget that he belongs to a party that rejected the two nation theory and he should also remember the oath he swears in the name of God at the beginning of his terms. The party disowns and condemns his remarks. 2/2.

— Junaid Azim Mattu (@Junaid_Mattu) February 10, 2018
Chief Minister Mehbooba Mufti expressed her anguish over the terror attack saying, "Deeply disturbed by the terrorist attack in #Sunjwan today. My heart goes out to the injured and their families."
NC working president and former chief minister, Omar Abdullah also condemned the attack saying, "News from Jammu & the encounter in #Sunjwan is extremely disturbing. Hoping for an end to the encounter without any loss of life among the security forces & their families."
India
IMD has forecast severe weather for Jammu and Kashmir, with 'widespread intermittent rain most likely to continue till 30 July'
India
A cloudburst is a sudden aggressive rainstorm falling for a short period of time-limited to a small geographical area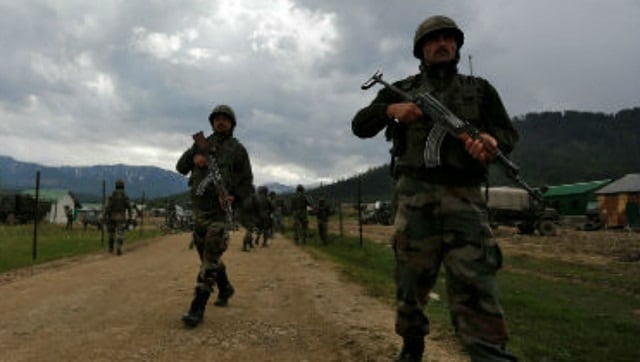 India
The police said that one of the militants, identified as Fayaz War, was involved in several attacks and killings of civilians and security personnel. He was the last perpetrator of violence in north Kashmir