Narendra Modi's rebuke to gau rakshaks is fine, but can he fight the 'so what if we kill' mindset?
Narendra Modi does not realise that he is addressing the New Indian. The latter rose into prominence riding on his popularity, but has expanded far too much now to be brought under control
Celebrate the arrival of the 'New Indian', or if you want, mourn it. He is a new species born out of the political churn over the last few years. He is starkly different from Indians of the post-Independence period or from any other time in the country's history. He loves to hate, he loves violence, and he loves nobody other than the like-minded. He cannot do without a fight and is perennially in search of enemies. Loss of a human life does not shock him; the act of killing people does not burden his conscience. In fact, he was born without a conscience and other softer feelings that are normal to human beings. All he needs is a justification, any justification, to unleash himself on others.
When a Junaid Khan dies after a brutal attack by a mob on a train, or a Mohammad Akhlaq is killed by gau rakshaks merely on suspicion of carrying beef, the New Indian does not react with sadness to the fact that a human being was killed for no reason. You get instant justification for the act instead, and a good deal of whataboutery — you did so, what's wrong if we did? The 'victim deserved it' is the normal reaction.
Prime Minister Narendra Modi was unequivocal in his condemnation of the cow vigilantes. "Killing people in the name of gau bhakti is not acceptable. This is not what Mahatma Gandhi would approve..." he said in a Twitter post, and at an event in Gujarat.
This is not the first time he is saying so. Last year, he had said he was terribly angry about the activities of cow protectors, 80 percent of whom were fake. Many of them were anti-social elements donning the garb of gau rakshaks, he had said.
Nothing much has changed in the last one year. If anything, the menace has got worse.
The prime minister perhaps does not realise that he is addressing the New Indian. The latter rose into prominence riding on his popularity, but has expanded far too much now to be brought under control by mere periodic admonishments. The New Indian has found his own network of support — people with similar mindsets and similar insensitivities to human lives — in cross-sections of the population across the country. One can find them on television channels, living rooms, everyday households and pretty much everywhere else. The gau rakshaks and similar elements would flourish and kill no matter what Modi thinks about them.
The New Indian is here to stay, for better or worse. Because he has managed to neutralise all questions of morality with a powerful one of his own: "so what". A Muslim is killed, so what? A rationalist is killed, so what? When "so what" kicks in, all scope for civilised dialogue ends. It bulldozes all arguments and counterpoints. The earlier Indian is still flummoxed by the brazen combativeness of it. He is yet to find a suitable reply. Till he does, the new species is not going to disappear.
Curiously, even political parties have failed abjectly to articulate a counterpoint to the "so what" question. They don't even look interested, more worried as they are about discovering political opportunities in the change. Intellectuals of the old order have been caught on the wrong foot and appear to be in no position to lead a resistance. The media has abandoned its responsibility to speak for people and raise questions. Institutions look too powerless to intervene to check the mob power the New Indian believes in.
That leaves the ordinary citizen with no choice but to fend for himself, whatever the risk. Rallies such as 'Not In My Name' held across metros on Wednesday could be the first sign of resistance to the New Indian and his ways. But they are too powerless at this point. They are not given to vicious responses nor do they have the killer instinct.
Whichever way it goes, one thing is certain: India is being taken over by a new people with a new mindset. Celebrate it or mourn it — it's up to you.
also read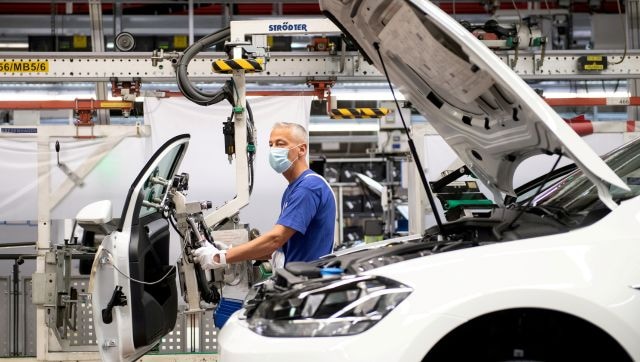 Explainers
Germany's GDP fell .3 per cent in the first quarter of 2023 following a .5 per cent decline in the last quarter of 2022. Though Chancellor Olaf Scholz described the outlook for the economy as 'very good' experts say this is a rude awakening for the country and the entire continent
Explainers
Elon Musk's brain-computer interface company Neuralink has received approval from the FDA to conduct its first in-human clinical study. The firm wants to put coin-sized implants into human beings, which will allow people with paralysis regain motor function, restore vision, and treat brain diseases
Explainers
Tipu Sultan, the 18th Century Mysore ruler, slept in a hammock suspended from the ceiling of his locked bedchamber with this sword by his side. Found in his private apartments after his defeat at the battle of Seringapatam in May 1799, it was previously owned by Vijay Mallya