Narendra Modi's Ramallah 'outreach' policy could go a long way in establishing peace between Israel, Palestine
Narendra Modi's outreach to the Palestinian people reaffirms that the Indian government wants to continue its historic engagement with the Palestinian cause.
Prime Minister Narendra Modi's outreach to the Palestinian people reaffirms that the Indian government wants to continue its historic engagement with the Palestinian cause. India and Palestine have had trying times despite a long-standing friendship.
Notably, the first-ever visit by an Indian prime minister to Palestine is seen as "history in the making", as described in a tweet by external affairs ministry spokesperson Raveesh Kumar. He also wrote:
In a significant gesture, President Abbas conferred PM @narendramodi with Grand Collar Honour, which is Palestine's highest honour, in recognition of PM's wise leadership. PM termed the award as an honour for the people of India. pic.twitter.com/OV9KZiCqjl

— Raveesh Kumar (@MEAIndia) February 10, 2018
As a matter of fact, it was not only a token of appreciation to Modi, but also to an age-old relationship, in which India has supported the independent identity of the Palestinian people. Historically, India has referred to the liberation of the Palestinian state as the cause of all the free peoples in the world. After the 1948 Arab–Israel war, India went to the extent of severing relations with Israel.
The Modi government is increasing its engagement with Israel, while at the same time reaching out to the Palestinian people. The premise of this policy, essentially, is that making new friends does not mean giving up old and dear ones. This principle was upheld through voting against the United States on shifting Israel's capital from Tel Aviv to Jerusalem. This is precisely why the Palestinian president Mahmoud Abbas himself emphatically asserted that "any state has the right to establish relations with other countries".
Even after President Donald Trump's announcement that the United States administration would begin a process of moving the country's embassy in Tel Aviv to Jerusalem, India maintained its historic independent stance on the issue. An Indian foreign ministry statement said on 7 December, 2017: "India's position on Palestine is independent and consistent. It is shaped by our views and interests, and not determined by any third country".
Thus, the message which goes to the Muslim community is that India does not favour Israel and Jews at the cost of Palestine and Muslims. Now, in the wake of Modi's outreach to Palestine, the mainstream view emerging in the broader Muslim intellectual circles is that it is a good 'balancing act' after the Israeli prime minister's latest visit to India.
Speaking to Firstpost, Dr Arshad Alam, an independent Indian Muslim researcher with a background in West Asian studies, opines, "There was concern in diplomatic circles that India is getting too close to Israel, and that Pakistan will exploit the situation. This visit is aimed to put those anxieties to rest".
Interestingly, after India and Pakistan gained independence from the British, there was a rivalry between the two countries with respect to asserting support for the Palestinian cause. While Pakistan cited its Islamic credentials, India clearly articulated its narrative of secularism and anti-imperialism to establish its pro-Palestinian track record, as JNU professor P R Kumaraswamy notes.
In an article titled "Prime Minister's visit to Palestine: Ray of hope for resolution of issues", senior editor at ETV Urdu Tehsin Munawwar wrote in the Urdu daily Inquilab on Sunday, "In dealing with the Palestine-Israel conflict, India is trying to find a path which would be slightly different from its earlier policy, but not entirely opposed to it".
The 1948 war was the first war which was fought between Israel and a military coalition of Arab states over the control of Palestine, forming the second stage of the 1948 Palestine war. At this critical juncture, India showed an avowed support to the Palestinian people.
In 1974-75, India became the first non-Arab nation to recognise the Palestine Liberation Organisation (PLO) as the legitimate representative of the people of Palestine. It was a tough time for the Palestinian people, when their leader Yasser Arafat was castigated as a "terrorist". But the then Prime Minister Indira Gandhi, who built strong bilateral ties with Yasser Arafat's leadership, effectively upgraded the Palestinian mission in India to embassy status in 1980.
More to the point, in 1988, India formally recognised the Palestinian National Council's declaration of independence, maintaining a principled position of support for the two-state solution. At that time, India shunned a diplomatic relationship with Israel on the grounds that it was a colonising power. Indian leaders, particularly Jawaharlal Nehru and Indira Gandhi, championed the cause of a "sovereign, independent, united" Palestine since the emergence of the issue.
Thus, the Indian position of supporting the Palestinian cause through the two-state solution is long-standing. Now, at a time when Palestine is working to establish an international multilateral mechanism of negotiations, Narendra Modi's outreach to Palestine can go a long way to achieve the peace process. It is high time that the Indian government strengthens its historical ties with the Palestinian leadership in conjunction with its long-standing role as peacemaker in the region's conflicts.
Ahead of this visit, Palestinian president Mahmoud Abbas hailed India's role in the West Asia peace process and the creation of a multilateral forum of negotiations to strike a final deal with Israel. Describing India as a "very respected country in the international arena", the Palestinian President said that Modi's visit to the region reflects India's long-held position of supporting peace and stability in the region. "We believe in the importance of a possible Indian role to reach a final agreement based on international consensus and resolutions," President Abbas said. "This visit will culminate the historic ties between the two brotherly people, and will help in increasing and strengthening these ties that we possess," he added.
It is interesting to note that Modi has sought to send meaningful messages to both Israel and Palestine. Remarkably, he expressed great happiness while visiting the tomb of Yasser Arafat, saying that he was one of the world's top leaders and a close friend of India. He also said that his contribution to Palestine was historic ", as several Arabic media outlets prominently reported.
It is common knowledge that Israeli circles often criticise the late Palestinian president and even try to blame him for the instability in the region and the freezing of the Oslo Accords — a set of peace agreements between the Israeli and Palestinian governments.
Therefore, Modi's eagerness in visiting the late Palestinian president's grave and laying a wreath on it was a crucial gesture. In particular, Israel and its various media outlets would have observed it. In fact, this entire visit has attracted the attention of Israeli observers, given the strength that India-Israel relations can potentially achieve in future.
Ghulam Rasool Dehlvi is a scholar of classical Arabic and Islamic studies, cultural analyst and researcher in Media and Communication Studies. He tweets at @GRDehlvi and can be reached at grdehlavi@gmail.com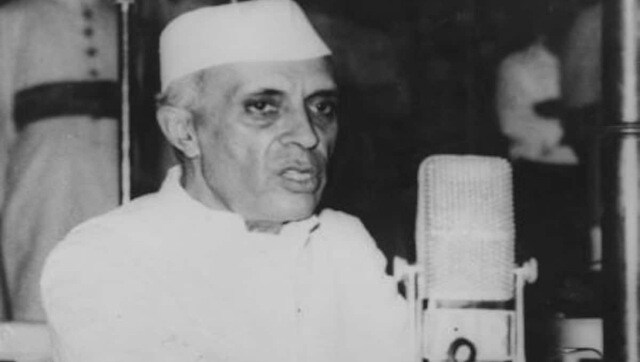 India
India's first prime minister advocated knocking down and building anew, and certainly didn't have time for 'stakeholder' opinion and angst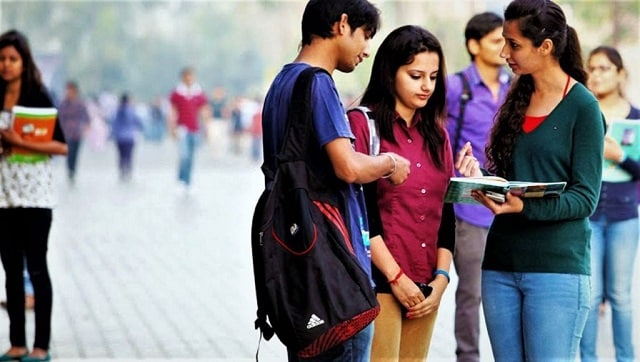 India
Cadet R Saini stood first in the Science stream with a FGPA of 8.35. From the Computer Science stream, cadet J Tamrakar came first with an FGPA of 8.39
Entertainment
Oslo believes it is empathetic and balanced (which is questionable enough), but its skewed scales are essentially a consequence of an inbuilt Hollywood gaze.