Narendra Modi's enthusiasm and passion for foreign policy was last seen in Nehru, says Hudson Institute director Aparna Pande
Aparna Pande took a few questions from Firstpost on the sidelines of the fourth edition of the Raisina Dialogue in New Delhi
I don't believe the Americans will really withdraw all the troops.

India must make sure it remains friendly with the Afghan government.

Imran Khan's overtures are nothing more than rhetoric.

Pakistani identity has been reduced to a Punjabi, Sunni male

The Indian Army must be built not for today but 2050
Aparna Pande, research fellow and director of Washington DC-based Hudson Institute's Initiative on the Future of India and South Asia, is the author of two books — Explaining Pakistan's Foreign Policy: Escaping India and From Chanakya to Modi: Evolution of India's Foreign Policy — that traces the civilisational mores and notes the continuity in India's foreign policy through the decades. Pande, also a fellow of the Center on Islam, Democracy, and the Future of the Muslim World, has a major interest is South Asia with a special focus on India, Pakistan, Afghanistan, foreign and security policy.
Pande took a few questions from Firstpost on the sidelines of the fourth edition of the Raisina Dialogue in New Delhi on India's policy in Afghanistan, India-Pakistan relations, the India-Pakistan-China dynamic and Prime Minister Narendra Modi's foreign policy. Excerpts of the interview follow:
What does India want in Afghanistan? In what way may Indian objectives get affected in the event of a drawdown of American presence in Kabul?
We want a politically and economically stable country that will not have safe havens for terrorists who may attack us and an Afghanistan that is not under Pakistani influence: at least as long as the Pakistani 'establishment' runs that country and not civilians. To achieve this objective, we have tried different things. Our first policy has been — right from the 1950s, even before the Taliban came along —  to be friendly with the Afghan government. In 1950, India and the Royal Government of Afghanistan signed the Treaty of Friendship. Except with the Taliban, our policy has been to be friendly with all governments — even with (Mohammad) Najibullah — and post 2001-2002 as well. Our problem is that our options are limited. We will never send troops. The only place where we send them is South Asia or on UN peacekeeping missions. So, if you don't send troops, how do you ensure the government is stable? As of now, we have been dependent on the US and international forces. If the Americans withdraw 7,000 of the 14,000 troops (which may or may not happen) will the Afghan government be able to provide security? I believe we will stay right to the end. If you recall, India did not leave almost right till Najibullah's hanging. We even tried to get him out, but didn't succeed. But we can stay only as long as we can guarantee the safety of our consulates, our embassy and our people. I believe our objectives would be affected. Our development assistance may come down. We may scale down our presence. It all depends on how many troops are withdrawn and the unfolding security situation.
So a change in US Afghanistan policy may change ours in terms of reduction in personnel and reshaping of objectives?
As of now, I don't believe the Americans will really withdraw all the troops. Sometimes one needs a little shock in the system to get it to act.
To whom are the US trying to get this message across?
I think it is aimed at all actors. It is a message to allies: that you need to do more. The US is also trying to tell its people we are not going to stay there forever, so don't worry about the troops. There is bipartisan support for a withdrawal in the US. The question is how important is getting out versus ensuring the long term. While there might be pressure on Trump to withdraw, you don't want an Iraq-like situation either where the Islamic State filled the power vacuum. So even if Trump is more inclined towards a pullout, the US administration, the Department of Defence will be wary of a fallout. There are enough people even within the Trump administration who think leaving at this stage will precipitate a crisis. There are people who want a drawdown. And those who say a drawdown will cause problems for us and may lead to a second 9/11.
Amid this uncertainty, what would be the prudent thing for India to do?
There's only one thing India must continue to do. Make sure that it remains close and friendly to the Afghan government. Without the Afghan government's approval, no peace or negotiations can move forward. As long as India is on the right side of Kabul, it will have a say and a stake. Even if others keep India out of the loop, Kabul will ensure India remains a stakeholder. Nobody knows the endgame. Our advice to New Delhi would be to stay close to Kabul and make sure that the Afghanistan government understands India will be "with Kabul" and that it has no exit strategy. The Afghans must understand that India is here for them, not just for strategic rivalry with Pakistan.
What about the peace talks?
India is being kept out of the talks. The Afghan government has also been kept out, in some cases. India's policy has always been that any peace process should be Afghan-led, Afghan-owned and Afghan-controlled. We are the elephant in the room nobody wants to talk about. If the aim of the negotiations is to truly have peace in Afghanistan, then I don't believe these talks will really go anywhere because the Taliban is waiting for the Americans to leave.
 Let's turn to the trajectory of India's relationship with Pakistan. Where do you think this is going?
Nowhere. There is a massive underlying mistrust in our relationship. The Indian side has been arguing for the past seven decades that we didn't want Partition, but we accept it. We wish you well. Be stable and don't cause problems for us. The Pakistani side has said consistently you didn't want Partition, you haven't accepted the creation of Pakistan and you want to break us up. You took away East Pakistan (Bangladesh); you would like Afghanistan to take Khyber Pakhtunkhwa and Iran to take Balochistan. You want Kashmir. India honours agreements: whether it is the Shimla Agreement, the 1960 Indus Water Treaty, or the 1988 exchange of nuclear facilities' list. Pakistan dishonours agreements. It says Shimla was signed after a war was lost, so we don't accept that agreement. In 1965 over Rann of Kutch, India under Lal Bahadur Shastri for the first part agreed to have negotiated discussions: that was deemed as a weakness which led to war. Kargil was a stab in the back. India restarted the dialogue process and Mumbai attacks happened in 2010. The Indian psyche is that this is the Indian subcontinent. We are all civilisationally Indian. We have a 5,000-year history. We should live together. We are separate countries, but we should be able to trade with everyone: from Pakistan, Afghanistan, Nepal, to central Asia and ASEAN. Expand tourism. For instance, Modi's 'neighbourhood first' policy is essentially travel, tourism and trade. The problem is that the Pakistan 'establishment' (the military-intelligence network) knows that we are 'one people', fears that we are 'one people' because the minute something like that is allowed, their relevance declines.
What do you make of Imran Khan's statement that India spurned its peace overtures?
One doesn't really know what Prime Minister Imran Khan wants because he doesn't have any consistent policy in this respect. He has come to power through a rigged election. Every Pakistani PM who has spoken of peace with India has either been exiled, assassinated or jailed. He speaks of peace when than underlying mistrust hasn't been addressed. Kartarpur Corridor doesn't help India-Pakistan peace. All it does is raises security concerns for India. Imran talks about peace overtures and increased trade, but Pakistan hasn't been able to give India Non-Discriminatory Market Access (NDMA) to facilitate trade whereas New Delhi accorded the Most Favored Nation on Pakistan for the past 25 years. In his memoir, former Pakistan president Ayub Khan expressed fears that if increased trade leads to better people-to-people ties then Pakistanis will forget about Kashmir. Pakistani businesses want trade more than Indians because they get a bigger market. But if trade, medical tourism, travel take place, who hurts the most? The one institution in Pakistan which has the largest resources: the military. The civilian government in Pakistan has tried. In 2008, the Pakistan Peoples Party government changed the name of MFN to NDMA, their Cabinet approved it, they took it to parliament and then they couldn't push it forward due to Mumbai attacks. Nawaz Sharif tried and failed. So, Pakistan military has a vested interest in blocking closer ties, and Imran's overtures are nothing more than rhetoric.
Will China's increasing influence over Pakistan will have a stabilising effect?
China would like to protect its own interests and create a safer space for its workers and people, but the reasons why stability may remain elusive are threefold. First, China has no interest in asking Pakistan to act against groups that attack Afghanistan or India. The more unstable India is in dealing with terror, the better it is for China. We have to worry about a two-front strategy. Second, Pakistan's economic burden is set to become heavier as it gets ready to repay loans to China. It doesn't have the money. Does it borrow from China to repay China, or make a commitment to Saudi Arabia or the UAE on sending troops to Yemen that may lead to domestic unrest? International Monetary Fund may impose steep conditionalities and force Pakistan to open up the China-Pakistan Economic Corridor (CPEC) books. Besides, if you look at the CPEC master plan, instead of creating resources in Pakistan it is geared more towards siphoning off gains. So, while the basic aim of CPEC may have been to stabilise Pakistan economically, I don't think that's how it's going to play out. There's a third problem for Pakistan. India's identity is based on plurality, multiethnicity, diversity. Pakistani identity has been reduced to a Punjabi, Sunni male. Pashtuns don't feel themselves to be a part of it. Balochs never did. Sindhis resent it. Ahmadis or Shias face problems. This collective resentment is pushing Pakistan towards an internal combustive zone.
What's your take on Narendra Modi's foreign policy as he faces reelection?
I believe our foreign policy stresses on continuity through the years, but Modi has brought in enthusiasm and passion. The last time one saw this passion was in Jawaharlal Nehru: somebody who believed the more India remains connected to the world, the more it will benefit. India needed people to know about it. Modi wants the world to know that we have the potential. We have the military to be a security provider. We are not merely asking from the world, but we are offering to the world. Modi pitches India as a big market, a big country, a friend and ally with whom one can do business. Modi's problems, however, remain the same. If I want someone to come and invest in the country, I have to open it up. He has not been able to provide the sort of reforms expected of him. There have been reforms in the form of Goods and Services Tax, Insolvency and Bankruptcy Code. But land, labour capital — the three main area for businesses — have not seen deep reforms. An even bigger problem is the military, which needed modernisation at least two decades ago. The Indian Army must be built not for today but 2050. Our procurement process and decision-making remain slow and convoluted and unfortunately extremely politicised.
Find latest and upcoming tech gadgets online on Tech2 Gadgets. Get technology news, gadgets reviews & ratings. Popular gadgets including laptop, tablet and mobile specifications, features, prices, comparison.
India
Speaking about self-reliance in education, Gadkari said universities should be upgraded in the country so that people will not need to go abroad for education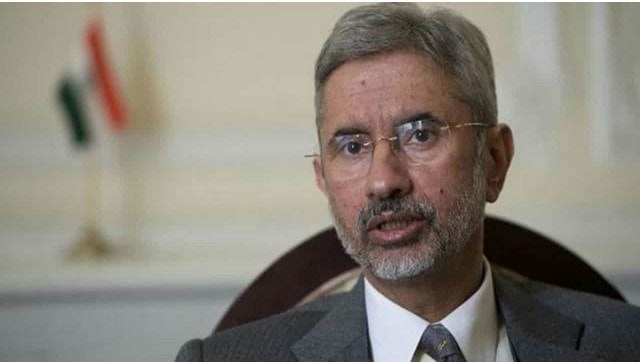 India
India had earlier built the 202-kilometre Phul-e-Khumri transmission line that provided electricity to the Afghan capital
World
The seminary that critics have dubbed the "university of jihad" has churned out a who's who of Taliban top brass: including many now on the hardline group's negotiating team holding talks with the Afghanistan government to end a 20-year war