Narendra Modi tweets Jaggi Vasudev's 'lucid explanation' of CAA; spiritual leader calls NRC 'normal procedure', says he hasn't read the Act
Prime Minister Narendra Modi on Monday took to microblogging site Twitter to post an explainer video by spiritual leader Sadhguru Jaggi Vasudev, which details various aspects of CAA
Prime Minister Narendra Modi took to Twitter to post an explainer video by spiritual leader Sadhguru Jaggi Vasudev, which details various aspects of CAA

In the video, Jaggi Vasudev has described the passage of CAA as 'too little compassion coming too late'

Jaggi Vasudev states that any foreigner, belonging from any religion can take citizenship through normal procedures
Amid nationwide ongoing protests over the Citizenship Amendment Act (CAA), Prime Minister Narendra Modi on Monday took to Twitter to post an explainer video by spiritual leader Sadhguru Jaggi Vasudev, which details various aspects of legislation. In the video, Jaggi Vasudev has described the passage of CAA as "too little compassion coming too late."
In the video, Jaggi Vasudev begins by saying he hasn't actually read the Act, but goes on to state that according to it, any foreigner, belonging from any religion can take citizenship through normal procedures. Taking note of the recent violent protests, the spiritual leader said he was surprised to see students behave in such a manner and said they were behaving like "illiterate people by indulging in violence". He also chides protestors for not having read the Act.
Vasudev points out that the Centre has failed to explain and communicate the facts of the law to the citizens, which led to 'other people' misleading masses and labelling the act as 'anti-Muslim'. He further added that the National Register of Citizens is a normal procedure that should be carried out in all nations.
India
The Gujarati newspaper was first published in 1822 as a weekly by Parsi scholar Fardunjee Marzban. Over the last 200 years, Mumbai Samachar has survived the test of time and stayed true to its apolitical editorial policies
India
This move came after Prime Minister Narendra Modi's instruction to recruit 10 lakh people in various departments and ministries in the next 18 months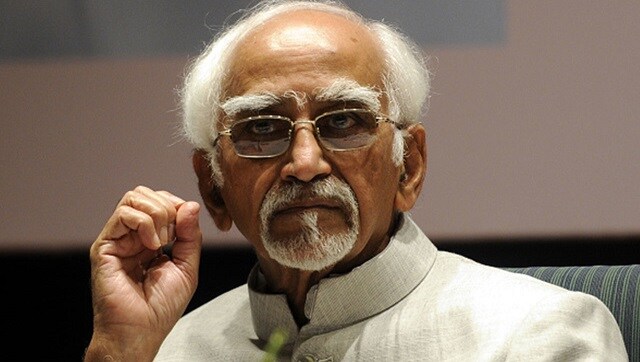 India
Hamid Ansari also said that Prime Minister Narendra Modi's "silence" on the matter was "very meaningful" and not accidental