Narendra Modi to visit Nepal to attend fourth BIMSTEC conference from 28 to 31 August
Narendra Modi will visit Nepal later in August to attend the Bay of Bengal Initiative for Multi-Sectoral Technical and Economic Cooperation (BIMSTEC) conference in Kathmandu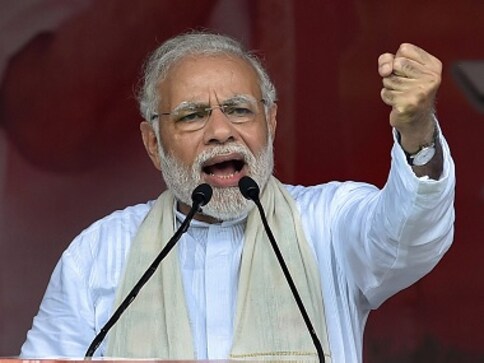 Kathmandu: Prime Minister Narendra Modi will visit Nepal later in August to attend the Bay of Bengal Initiative for Multi-Sectoral Technical and Economic Cooperation (BIMSTEC) conference in Kathmandu, the Indian envoy has said.
Prime Minister Modi, who will be visiting Nepal for the fourth time during his current tenure, will also inaugurate a 400-bed 'dharamshala' built with Indian assistance at the Pashupatinath temple premises in Kathmandu during his visit, Indian Ambassador to Nepal Manjeev Singh Puri said Wednesday.
BIMSTEC is a regional organisation comprising seven Member States lying in the littoral and adjacent areas of the Bay of Bengal constituting a contiguous regional unity.
The fourth BIMSTEC Summit will be held in Nepal from 28 August to 31 August.
The seven members of the BIMSTEC are Bangladesh, Bhutan, India, Nepal, Sri Lanka, Myanmar and Thailand.
Speaking at a function to mark India's Independence Day, Puri underlined the need to strengthen connectivity between Nepal and India through railways and waterways and added that India is willing to cooperate with Nepal towards this end.
Nepal's Foreign Minister Pradeep Gyawali said that India has shown the world how democracy and development can coexist for the betterment of the people.
"India, being the largest democracy, has shown to the world, how democracy and development can go together for the betterment of the people," the minister said at the programme organised by the Nepal-India Friendship Society on the occasion of India's 72nd Independence Day.
"Nepal and India can work together forging partnership in the areas of hydropower, trade and commerce for mutual benefit of their people," he said.
On the occasion, former Nepal premier Baburam Bhattarai, former minister and Nepali Congress leader Ramsharan Mahat, Rastriya Prajatantra Party leader Pashupati Shumsher Rana and Chief Election Commissioner Awadhi Prasad Yadav also spoke on various aspects of Nepal–India relations.
India has also provided financial assistance of almost NRs 500 million to Nepal government for the construction of postal highways across the Himalayan nation to aid transportation and facilitate postal services.
Puri handed over a cheque worth NRs 470 million to Madhusudan Adhikari, secretary in Nepal's ministry for physical infrastructure and transport.
The amount has been released to maintain fund liquidity for the ongoing construction of 14 roads under the Postal Highway Project.
With this payment, a total of NRs 2.35 billion has been released to the Nepal government out of the total grant assistance of NRs 8 billion committed by India for implementing 14 packages under Packages 2-6 of Phase I of the Postal Highway Project.
Package 1 of the project comprising two roads has already been completed with the Indian government's grant assistance worth NRs 1.02 billion, and was inaugurated in January, 2017.
First Cricket News
Pathum Nissanka kept the West Indies at bay, with Sri Lanka limping to the close at 250 for eight in reply to the home side's first-innings total of 354 on a rain-affected third day of the second and final Test in Antigua.
World
Modi was on a two-day visit to Bangladesh to attend the celebrations of the 50th anniversary of its independence. This was his first travel abroad since the outbreak of COVID-19
Politics
The prime minister's visit to Bangladesh took place during the first phase of West Bengal Assembly Election 2021, and saw him visiting a shrine of the Matua community, a major vote bank in the Bengal polls