Narendra Modi to meet Xi Jinping: 'Reset' in India-China ties must be viewed in context of Beijing's track record
No agenda has been announced for the Modi-Xi meet, but discussions could include Doka La, peace along the LAC, China's Belt and Road Initiative (BRI), India's NSG membership, trade and commerce, Chinese investments in India and more
The forthcoming 'informal meet' between Prime Minister Narendra Modi and Chinese president Xi Jinping on 27 and 28 April is hot news, with Chinese foreign minister Wang Yi terming it a "new starting point in the relationship". Minister of External Affairs Sushma Swaraj has held talks with Wang in Beijing and Defence Minister Nirmala Sitharaman is visiting Beijing — both laying the groundwork for Modi's April visit. The prime minister will be in China again in June for the Shanghai Cooperation Organisation Summit.
China has turned on its charm offensive. Luo Zhaohui, Chinese Ambassador to New Delhi who threatened India during the Doka La standoff, says the Modi-Xi meeting will enhance "good chemistry" and strengthen bilateral ties. China says it will share Sutlej and Brahmaputra river data with India and resume the Kailash-Mansarovar pilgrimage through Nathu La. But given China's conduct in the past, the sharing of river data will likely make no mention of Brahmaputra water being diverted to Xinjiang. Significantly, ITBP reports a spike in PLA transgressions along the Line of Actual Control (LAC); 21 over just 17 days.
No agenda has been announced for the Modi-Xi meet, but discussions could include Doka La, peace along the LAC, China's Belt and Road Initiative (BRI), India's NSG membership, trade and commerce, Chinese investments in India and more. Border settlement is out of the question, but China may propose another framework over the 2013 Border Defence Cooperation Agreement (BDCA).
The BDCA required an exchange of information about demolition operations (including for road-construction) but when India does so, China objects that it is Chinese territory. Conversely, China continues with aerial transgressions without informing India, as required by BDCA. China has been angling for a 'Code of Conduct' with India, similar to one it has pushed with ASEAN, but going by the BDCA experience, India would do well to read between the lines if the eventuality arises.
China has been wanting India to join the China-Pakistan Economic Corridor (CPEC), but doesn't support India's NSG bid and would not oppose Pakistan's proxy war on India. Even in the unlikely event Beijing does offer support for India's NSG bid in exchange to India joining CPEC, it is unlikely to be accepted because CPEC blatantly violates India's sovereignty in Pakistan-occupied Kashmir.
Views are being expressed in India that given Xi's longterm-infinite presidency and his development agenda, India should join China's Belt and Road Initiative (BRI) project, including CPEC, because countries in India's immediate neighbourhood are all joining it, and India partnering BRI will force China not to ignore the country. Such a blanket commitment would be strategically naïve, where China refuses to address India's territorial and geostrategic concerns. Besides, China gives no consideration for trade-commerce vis-à-vis its strategic designs; Taiwan and Japan being examples.
One issue that Xi is most likely to bring up during his discussion with Modi is the China-Nepal-India trilateral Economic Corridor (CNIEC) that China proposed recently, after Beijing and Kathmandu signed an MoU on China's BRI, which includes connectivity cooperation. China's state-owned media urges India to join the trilateral in order to bring prosperity to South Asia, quoting Wang saying, "China, India and Nepal are natural friends and partners", adding he hopes Nepal can serve as a channel between China and India, and also benefit from the two countries' development. Nepal's KP Oli government is naturally thrilled at the prospect of becoming a hub of the proposed multi-modal trilateral, much like Afghanistan wanted to be between Eurasia and South Asia — something the China-backed Pakistan didn't permit, however, CNIEC requires deeper examination.
The proposed rail lines between Kathmandu and Kolkata, extended to Dhaka in Bangladesh, discussed during Oli's recent visit to India already cater to China-South Asia rail connectivity, together with the Beijing-Lhasa-Kathmandu rail line. In addition are the Bangladesh-China-India-Myanmar (BCIM) Initiative and the Bangladesh-Bhutan-India-Nepal Initiative that China may join after it connects Doka La with Thimpu by road and rail. Hence, connectivity already exists or is coming through in the near future.
Apparently, China envisages developing CNIEC on lines of the CPEC; bringing in Chinese companies, workers, investments, SEZs and the like, with all the negatives Pakistan faces, and that too in India's North East while objecting to Japanese investments in this region. This should certainly not be permitted, even though Nepal will likely be subsumed by China progressively, and China-Pakistan will focus on the Terai region, consequences of which on India have been highlighted earlier. Additionally, it is amusing to see China express alarm over the threat of espionage to itself compared to what is doing against India.
It is not only the massive trade imbalance in China's favour that would multiply with India joining its BRI, but in the ultimate analysis, the excitement over a 'reset' in relations must be viewed in the backdrop of Chinese capabilities given that intentions can change overnight, China's aggressive posturing, its history of deceit and Xi fast-tracking his 'China Dream' while threatening bloody war, not ceding single inch of land, which obviously includes all illegal claims against India.
The author is a retired lieutenant-general of the Indian Army
Explainers
Xiongan New Area is a pet project of President Xi Jinping. Located around 97 kilometres from Beijing in Hebei province, experts say the city is an insight into Xi's vision for China's future
Opinion
With Egypt being the 'Gateway to Africa' for India and a vital partner in the region, it is perhaps the right time to add Egypt to the very privileged list of nations to forge a 'comprehensive strategic partnership'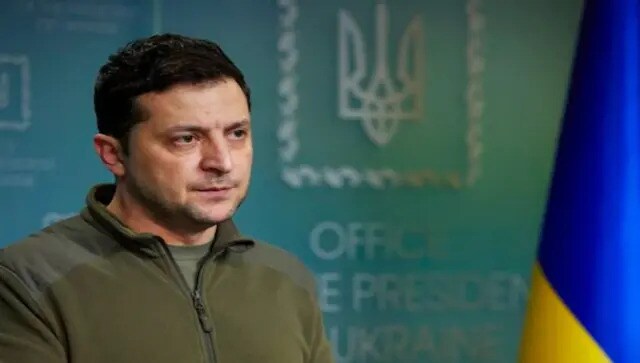 World
Zelenskyy has repeatedly sought to make contact with Xi since Russia's invasion of Ukraine in February last year in the hope that Beijing will use its influence over Russian president Vladimir Putin