Narendra Modi to hold nine bilateral meetings on sidelines of India-ASEAN summit in New Delhi
Prime Minister Narendra Modi will hold nine bilateral meetings with leaders of Southeast Asian countries on the sidelines of the India-ASEAN Commemorative Summit with a focus on key areas of counterterrorism, security and connectivity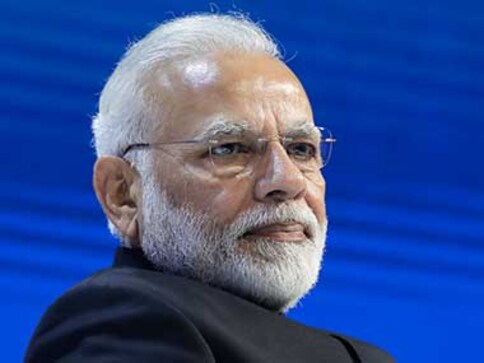 New Delhi: Prime Minister Narendra Modi will hold nine bilateral meetings with leaders of Southeast Asian countries on the sidelines of the India-ASEAN Commemorative Summit with a focus on key areas of counterterrorism, security and connectivity.
In an unprecedented event, all the ASEAN leaders will also be the chief guests at the Republic Day parade.
Modi will hold parleys with Vietnam prime minister Nguyen Xuan Phuc, president of Philippines Rodrigo Roa Duterte and Myanmar's State Counsellor Aung San Suu Kyi on Wednesday itself after their arrival in New Delhi for the summit on 25 January.
The prime minister will hold bilateral talks with the leaders of Thailand, Singapore and Brunei on Thursday, ahead of the summit.
Modi will also hold bilateral meetings with the leaders of Indonesia, Laos and Malaysia on Friday.
The highest level of participation at the summit, to mark the 25 years of Indo-ASEAN ties, comes in the backdrop of increasing Chinese economic and military assertiveness in the region.
Some experts feel that the meet can be an opportunity for India to present itself as a powerful ally to these countries in the strategic areas of trade and connectivity.
There will be a leaders' retreat during which the leaders will have a "free and frank" discussion on 25 January. The theme of the retreat session is 'maritime cooperation and security'.
Following the retreat, a plenary session will take place on the same day.
ASEAN comprises Thailand, Vietnam, Indonesia, Malaysia, the Philippines, Singapore, Myanmar (Burma), Cambodia, Laos and Brunei.
In the run-up to the summit, various programmes in different areas ranging from culture to trade have been organised by India.
According to officials, before the summit, discussions are also being held between the working groups of India and ASEAN to step up air and maritime connectivity.
India
The prime minister said that his government is committed to linking the suburban areas of Bangalore with better connectivity
World
The discovery has given hope to scientists about Mekong River which has been threatened by environmental challenges. Freshwater fish are the ones that spend their entire lives in freshwater as opposed to those that migrate between fresh and saltwater.
World
BRICS is a multilateral forum consisting of five major emerging economies of the world, namely Brazil, Russia, India, China and South Africa