Narendra Modi to deliver keynote address at News18's Rising India Summit today: List of events
The Rising India Summit is a News18 Network enterprise where newsmakers from the world of politics, governance, economics, sports and entertainment, will gather to discuss the country's rising global stature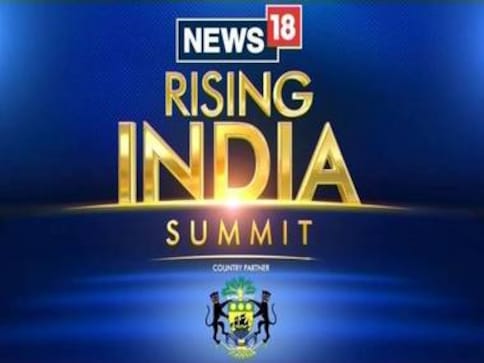 News18 Rising India Summit, a marquee initiative of News18 Network, will start off in New Delhi at the Taj Diplomatic Enclave at 5.45 pm on Friday. Dignitaries from across fields will be in attendance, while Prime Minister Narendra Modi is scheduled to deliver the keynote address at the event.
The Rising India Summit is a News18 Network enterprise where newsmakers from the world of politics, governance, economics, sports and entertainment, will gather to discuss the country's rising global stature and the country's growth trajectory in the face of global challenges.
Over the next forty eight hours, Union ministers, sportsmen, industrialists, CEOs, thinkers and celebs will come together on a single platform to discuss the country's growth and participation at the global stage. We will continue to bring you LIVE updates of the event as and when news breaks. But here is the complete itinerary of News18's Rising India Summit.
Day 1 Friday
Session 1
5:45 PM
The Building Blocks of a Rising India
Nitin Gadkari, Union Minister of Road Transport and Highways
and
Piyush Goyal, Union Minister of Railways and Coal
Moderated by Bhupendra Chaubey, Executive Editor, CNN-News18
Session 2
6:30 PM
The Making of a New World Power
Suresh Prabhu, Union Minister of Commerce and Industry
Anil Agarwal, Group Chairman, Vedanta
Amitabh Kant, CEO, NITI Aayog
Deep Kalra, Founder & Chief Executive Officer, MakeMyTrip
Rajnish Kumar, Chairman, State Bank of India
Sanjay Nayar, Member & CEO, KKR India
Moderated by Shereen Bhan, Managing Editor, CNBC-TV18
Session 3
7:15 PM
Nayi Rahein, Naye Sapne
Shivraj Singh Chouhan, Chief Minister, Madhya Pradesh
Manohar Lal Khattar, Chief Minister, Haryana
Jai Ram Thakur, Chief Minister, Himachal Pradesh
Moderated by Amish Devgan, Executive Editor, News18 India
7:45 PM – SPG PROCEDURE
8 PM – 8:10 PM
Meet and Greet with PM
8:10 PM – Rahul Joshi, Group CEO and Group Editor-In-Chief welcomes PM
Session 4
Keynote Address
8.15 PM
Rising India: Finally It's Here
Narendra Modi, Prime Minister of India
Vote of Thanks
Cocktails & Dinner
DAY 2 Saturday
Session 1
10 AM
Keynote
Rising India: The Challenges Within
Rajnath Singh, Union Home Minister
Session 2
10:30 AM
A View from Afar
Paul Krugman, Nobel Prize winning Economist
Q&A moderated by Latha Venkatesh, Executive Editor, CNBC-TV18
Tea Break     
11:30 AM – 11.45 AM
Session 3
11:45 AM
India Rising: Is It?
Ruchir Sharma, Head of Emerging Markets and Chief Global Strategist, Morgan Stanley in conversation with Shereen Bhan, Managing Editor, CNBC-TV18
Session 4
12:15 PM
The Making of a Star
Kangana Ranaut, Actor, in conversation with Anuradha SenGupta, Consulting Editor, CNN-News18
Lunch 1:15 PM – 2:15 PM
Session 5
2:15 PM
India Uncut
Ranveer Singh, Actor, in conversation with Rajeev Masand, Entertainment Editor, CNN-News18
Session 6
3:15 PM
The Big Leap: Up and Ahead
Rajyavardhan Singh Rathore, Minister of Sports and Youth Affairs, in conversation with Sumit Awasthi, Deputy Managing Editor, News18 India
Session 7
3.35 PM
India and the World
Shyam Saran, Former Foreign Secretary
Shaurya Doval, Director, India Foundation
Nirupama Rao, Former Foreign Secretary
Vijay Chauthaiwale, In- Charge, Department of Foreign Affairs, BJP
Moderated by Zakka Jacob, Deputy Executive Editor, CNN-News18
TEA BREAK 4.15 PM – 4.30 PM
Session 8
4.30 PM
States of the Union
North-East Reset
Conrad Sangma, Chief Minister, Meghalaya in conversation with Bhupendra Chaubey, Executive Editor, CNN-News18
Session 9
5.15 PM
States of the Union: Punjab
Amarinder Singh, Chief Minister Punjab, in conversation with Vir Sanghvi, Consulting Editor, CNN-News18
Session 10
5.45 PM
Looking through the New India Lens
Smriti Irani, Union Minister of Information and Broadcasting and Prasoon joshi, Chairman, Central Board of Film Certification in conversation with Marya Shakeel, Political Editor, CNN-News18
Session 11
6.15 PM   
The Monk who Took on a New Mantle
Yogi Adityanath, Chief Minister, Uttar Pradesh
Moderated by Kishore Ajwani, Deputy Managing Editor, News18 India
Session 12
7 PM
Making It Happen In India
Nirmala Sitharaman, Defence Minister
Disclosure: News18 is part of Network18 news media group, which is also the parent company of Firstpost.com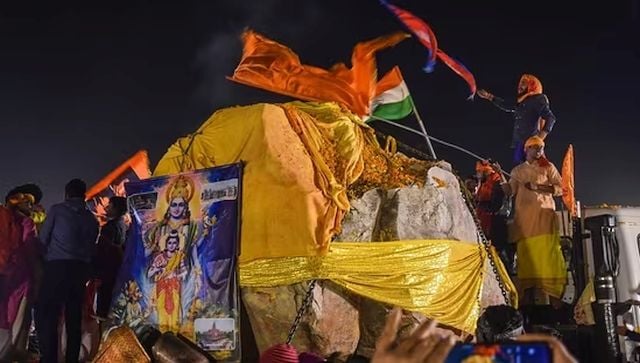 India
Two large shaligram stones from the Kali Gandaki waterfall in Nepal have been brought to Uttar Pradesh's Ayodhya. They are likely to be used to carve the idols to be placed inside the Ram temple. These rocks from centuries ago are considered to be a form of Lord Vishnu
Opinion
The BJP has a distinct advantage over the Opposition which is divided, bereft of any ideology and has poor organisational support
Business
There's something for everyone in the Union Budget 2023-24 – the poor, the tribals, and India's women. With five big announcements on personal income tax, the 'hard-working' middle class has reasons to cheer. The groundwork is laid for state polls this year and the 2024 general elections