Narendra Modi warns gau rakshaks: PM says killing in name of cows unacceptable; can't take law into your hands
Speaking in Ahmedabad, during the two-day visit to Gujarat, Modi invoked Mahatma Gandhi in calling off the alleged cow vigilantes.
In possibly one of the strongest indictments till date over rampant cow vigilantism that has taken over the nation, Prime Minister Narendra Modi strongly condemned the incidents of violence that have been reported across India.
Delivering a speech to mark the centenary of the Sabarmati ashram in Ahmedabad and 150th birth anniversary of Shrimad Rajchandraji, a guru to Mohandas Karamchand Gandhi, Modi said unleashing violence against others went against the ideals of the Father of the Nation.
Speaking in Ahmedabad, during the two-day visit to Gujarat, Modi invoked Gandhi in calling off the alleged cow vigilantes. Modi said, "Mahatma Gandhi would have shown us what a true gau rakshak is and he would have never approved of cow vigilantism."
#WATCH PM Modi at Sabarmati Ashram centenary celebrations in Gujarat's Ahmedabad https://t.co/TXVuH16mlm

— ANI (@ANI_news) June 29, 2017
"Let's all work together. Let's create the India of Mahatma Gandhi's dreams. Let's create an India our freedom fighters would be proud of," the prime minister said. "No person in this nation has the right to take the law in his or her own hands," he said. Giving out a strong message against the increasing cases of violence in the name of cow vigilantism, Modi said that non-violence "is our way of living and killing human beings in the name of gau bhakti (reverence for cows) is unacceptable."
Killing people in the name of Gau Bhakti is not acceptable. This is not something Mahatma Gandhi would approve: PM @narendramodi — PMO India (@PMOIndia) June 29, 2017

He said that resorting to violence will never provide solutions to a problem. Talking tough against the increased incidences of mob rage over alleged killing of cows, Modi said that nobody has the right to take up the law in their own hands.
No person in this nation has the right to take the law in his or her own hands in this country: PM @narendramodi

— PMO India (@PMOIndia) June 29, 2017
He said that people who revere Gandhi and Vinoba Bhave can never approve of harming another human being in the name of cow vigilantism.
The prime minister's comments came against the backdrop of the killing of Hafiz Junaid, a teenager who was returning to his Ballabhgarh home after shopping for Eid by people who taunted his family and repeatedly called them "anti-nationals" and "beef eaters". A total of five people has been arrested till now.
Junaid was killed, and his two brothers, Hashim and Sakir, were injured while the mob hurled slurs against them on Thursday night.
Junaid's killing was the latest in a series of incidences wherein right wing fringe groups or mobs are accused of going on a rampage in incidents related to the so called cow protection.
On Tuesday, another Muslim dairy owner in Jharkhand was beaten up and his house was set on fire after the carcass of a cow was allegedly found outside his house.
The Centre has often been accused of maintaining a steely silence in the wake of such incidents. And Modi's allies and opponents did not take kindly to his rather 'delayed' comments.
An NDA ally, Shiv Sena, who has visibly been at loggerheads with the BJP, pointed out that this was not the first time that the prime minister had said such a thing. Shiv Sena said that mere empty words will not help the situation and there was a lack of palpable will to act against such miscreants.
"These incidents have gone up since the BJP came to power. Who are these people who are inciting mobs. These people are affiliated to the BJP only," Shiv Sena spokesperson Manisha Kayande said.
Last year in August, Modi had lashed out at 'fake' cow vigilantes and had said that state governments should take action against them.
"These people are hell bent of destroying the society and are disturbed by the unity of India. These people, in the name of gau rakhsha, are trying to create conflict in the society," Modi had said in Medak, Telangana last year.
"Beware of nakli gau rakshak (fake cow vigilantes)," he said. "I ask the state governments to protect our people. The cow protection which Mahatma Gandhi used to talk about cannot be wrong. But these fake gau rakshaks are not concerned about cows," Modi had said.
"The states should conduct a strict investigation against these gau rakshaks," he said. "Even a true gau rakshak should be vigilant so that these fake people do not spread tension in the society," he added. "The unity and strength of our nation is our primary responsiblity," Modi said, adding that strict action was required against cow vigilantes.
"These people need to be punished. It is only then that we can proudly take our nation to new heights," Modi had added.
According to an IndiaSpend analysis, Muslims were the target of 51 percent of violence centred on bovine issues over nearly eight years (2010 to 2017) and comprised 86 percent of 28 Indians killed in 63 incidents. As many of 97 percent of these attacks were reported after Modi's government came to power in May 2014, and about half the cow-related violence–32 of 63 cases–were from states governed by the BJP when the attacks were reported, revealed IndiaSpend analysis of violence recorded until 25 June, 2017.
In the first six months of 2017, 20 cow-terror attacks were reported–more than 75 percent of the 2016 figure, which was the worst year for such violence since 2010.
The attacks include mob lynching, attacks by vigilantes, murder and attempt to murder, harassment, assault and gangrape. In two attacks, the victims/survivors were chained, stripped and beaten, while in two others, the victims were hanged.
Of the 28 Indians who died over the seven-year period, 24 were Muslim, or 86 percent. As many as 124 people were also injured in these attacks. More than half (52 percent) of these attacks were based on rumours, our analysis found.
National or state crime data do not distinguish general violence from cow-related attacks and lynchings, so the IndiaSpend database is the first such statistical perspective to a growing national debate over such violence.
The spurt in such incidents have even spurred nationwide outrage with various groups gathering in protests across prominent metro cities in the nation.
Thousands of people across the country had on Tuesday taken to the streets in a citizens' protest named 'Not in My Name' against the recent incidents of mob  killings. Holding placards that read: "Break the Silence", "No Place for Islamophobia" and "Shed Hate not Blood" among others, the protesters had said they had gathered to send out a message that there is a need to unite for a cause.
With inputs from agencies
Find latest and upcoming tech gadgets online on Tech2 Gadgets. Get technology news, gadgets reviews & ratings. Popular gadgets including laptop, tablet and mobile specifications, features, prices, comparison.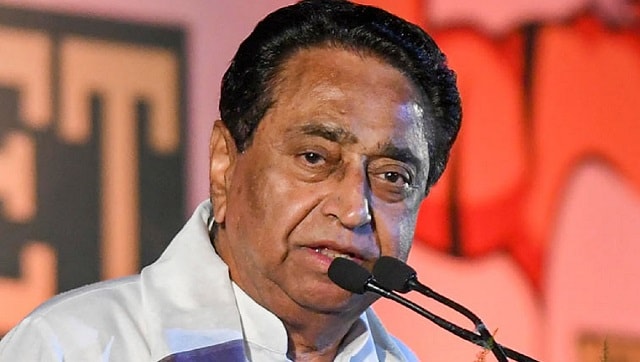 Politics
Nath's colleague Digvijaya Singh said Rajiv Gandhi also wanted the temple to come up, but questioned the timing of the ground breaking ceremony on 5 August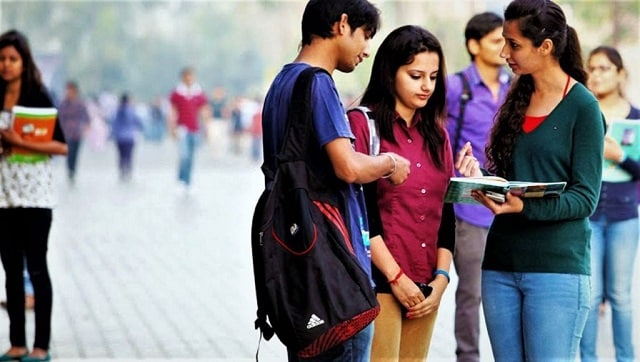 India
CPM leader Sitaram Yechury alleged that none of the suggestions sent by academicians were included in the new National Education Policy cleared by the Union cabinet
India
Jayesh Patel said farmers from south Gujarat wanted him to join the BJP so that he can serve the people in a better way.