Narendra Modi says announcements made by Nirmala Sitharaman will address problems of MSMEs, empower entrepreneurs
'The steps announced will boost liquidity, empower the entrepreneurs and strengthen their competitive spirit,' Modi said.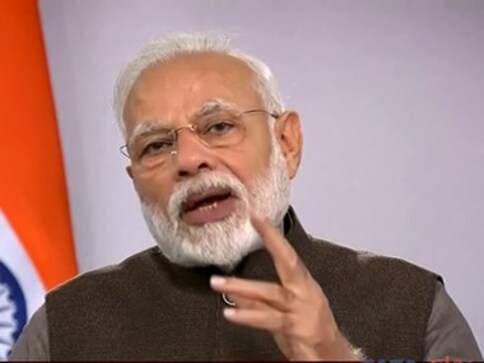 New Delhi: Prime Minister Narendra Modi on Wednesday said announcements made by finance minister Nirmala Sitharaman will go a long way in addressing the issues faced by MSMEs and the steps will also empower entrepreneurs.
"Today's announcements by FM will go a long way in addressing issues faced by businesses, especially MSMEs. The steps announced will boost liquidity, empower the entrepreneurs and strengthen their competitive spirit," the prime minister said in a tweet.
Sitharaman on Wednesday announced a series of liquidity measures for millions of small businesses reeling under the impact of COVID-19 lockdown, including collateral-free automatic loans worth Rs 3 lakh crore.
Borrowers with up to Rs 25 crore outstanding and Rs 100 crore turnover will be eligible. These loans will have a four-year tenure and have a moratorium for 12 months on principal payment.
There will be a 100 percent credit guarantee cover to banks and non-banking finance companies on principal and interest. The scheme can be availed till 31 October.
The government has also reduced the statutory Employees Provident Fund (EPF) contribution of private-sector employers and employees from the current mandated 12 per cent to 10 per cent for the next three months.
Sitharaman also announced a Rs 30,000 crore special liquidity scheme for non-banking finance companies (NBFCs), housing finance companies (HFCs) and micro-finance institutions (MFIs).
The announcements came a day after the Prime Minister announced a comprehensive Rs 20 lakh crore special economic package to help various sections in dealing with the challenges posed by COVID-19. He gave a clarion call for making India self-reliant.
also read
India
Shortly after he arrived at the location, PM Modi attended a havan and performed a puja at the premises ahead of the inauguration
India
Congress leaders paid their respects to Nehru on his 59th death anniversary at an event held at Shanti Van in New Delhi
World
Modi who is on a three-day visit to Australia held bilateral meetings with Hancock Prospecting Executive Chairman Gina Rinehart, Fortescue Future Industry Executive Chairman Andrew Forrest, and Australia Super CEO Paul Schroder.