Narendra Modi says 2019 polls will be 'public vs coalition' contest, hits out at Pakistan for failing to 'mend its ways'
The 2019 Lok Sabha elections will be a 'public versus coalition' contest, Prime Minister Narendra Modi said on Tuesday.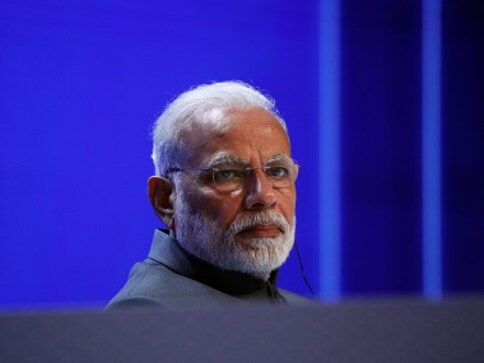 The 2019 Lok Sabha elections will be a "public versus coalition" contest, Prime Minister Narendra Modi said on Tuesday while ridiculing the alliance proposed to be formed by anti-BJP parties.
In an exclusive interview to ANI, he dismissed claims by some political pundits that the BJP might not get more than 180 out of 543 seats in the Lok Sabha elections, saying there were a similar "set of persons" who echoed a similar narrative even in 2014. The prime minister was responding to a question whether people had now considered the "gathbandhan" to be an alternative to Modi.
He expressed confidence that the people will again repose faith in the BJP, considering the work done by his government over the last four and a half years.
"I believe, this election is going to be a contest between those who fulfill and take forward the aspirations of the people and those who stop these aspirations. There is experience of 70 years. The public is the decider," the prime minister said when asked if the 2019 elections were heading towards a US presidential style of elections between Modi versus Rahul.
Asked whether the upcoming Lok Sabha polls would be "anybody but Modi" contest as projected by the Opposition parties, he said, "It is going to be 'janta (public) versus gathbandhan (coalition)'. Modi is just a manifestation of public love and blessings," he added.
Ridiculing the coalition sought to be formed by some anti-BJP parties, he said, "The public knows that earlier it was de-centralised corruption, those who sat in the states, looted the states, those who were in the Centre, looted at the Centre... The people will decide whether or not they should ally with these forces of corruption who are coming together."
The prime minister's attention was drawn to the "180 club" claim by some sections, inferring that the BJP might not get more than 180 seats in the Lok Sabha polls.
In his response, he said, "Is there any scientific study? In 2013 too, the same set of persons used to talk the same thing about BJP getting less than 180 seats. That narrative continues."
The prime minister also spoke on India's ties with Pakistan. Two days after the Indian Army foiled a fresh attempt by Pakistan's Border Action Team (BAT) to push infiltrators through the LoC (Line of Control) in Kashmir, Modi said India will make all efforts to keep pressure on Pakistan, but it will be a huge mistake to believe that the country will mend its ways anytime soon.
Modi said that whether it is surgical strikes or action at other levels, the Indian government is working out various strategies to keep up the pressure on Pakistan to check terrorism. He said that while India favours a dialogue and good friendly relations with Pakistan, it is also wary of the fact that the neighbouring country is not going to mend it ways of promoting cross border terrorism any time soon.
When asked why cross border attacks have not stopped after the surgical strikes, Modi replied, "Whatever strategy is to be adopted, how to do, is ongoing at appropriate levels, has been happening. 1965 war, war during partition...Ek ladai se Pakistan sudhar jayega, yeh sochne mein bahut badi galti hogi. Pakistan ko sudharne mein abhi aur samay lagega. (It will be a huge mistake to believe that Pakistan will mend its ways after a war. It will take a lot of time for Pakistan to mend its ways.)"
"India, whether under UPA or NDA government, has never opposed dialogue. It is our consistent policy that we are in favour of dialogue. It is the consistent policy of the country, not Modi government or Manmohan Singh government. It is our consistent policy that we are ready to talk on all issues, not this issue or that issue. Because India's argument is strong. We only say one thing that amid the noise of bombs and guns, the dialogue cannot be heard. Cross-border terrorism must end. And we are persistently maintaining pressure on this," the prime minister said.
He added that India has created an environment that terror-supporting Pakistan stands isolated in the world. On a question whether he will go to Pakistan if invited by his Pakistani counterpart Imran Khan for SAARC, the prime minister said: "We will cross the bridge when we reach there."
On his government's foreign policy with regard to China, the prime minister said India should be judged on the basis of what it did in Doka La. He asserted that nothing has happened with India since then that can be considered as deceit.
On the issue of triple talaq, Modi said that while triple talaq is a matter of gender equality, entry of women in Sabarimala is related to tradition. He tried to clear the air on BJP's apparent contradiction in its stand on the controversial triple talaq ordinance and the ban on entry of women between the age group of (10-50 years) in the Sabarimala temple by saying the ordinance against triple talaq was brought keeping in mind gender equality and social justice and it should not be seen as interference in religious issues.
"Triple talaq ordinance was brought after Supreme Court verdict. We have said in our BJP manifesto that a solution would be found to this issue under the Constitution," Modi said.
"Most Islamic countries have banned triple talaq. So it is not a matter of religion or faith. Even in Pakistan, triple talaq is banned. So it is an issue of gender equality, matter of social justice. It is not an issue of faith. So keep the two separate," he said.
Reacting to a question on the BJP's stand on the Sabarimala issue, the prime minister said: "India is of one opinion that everyone should get justice. There are some temples, which have their own traditions, where men can't go. And men don't go... In this, Sabarimala, a woman judge in the Supreme Court has made certain observations. It needs to be read minutely. There is no need to attribute those to any political party. As a woman, she has made some suggestions. There should be a debate on that as well sometimes."
On the Ram Temple issue, Modi made it clear that any decision on bringing an ordinance on Ram Temple can be considered only after the judicial process ends. Modi also suggested that the judicial process is being slowed down because Congress lawyers were creating "obstacles" in the Supreme Court.
"We have said in our BJP manifesto that a solution would be found to this issue under the ambit of the Constitution," the prime minister said about the Ram Temple matter when asked whether the Ram Mandir issue had been relegated as merely an emotive issue for the BJP.
The BJP, as articulated in its manifesto, wants building of a majestic Ram Temple in Ayodhya. Recently, there has been a renewed pitch within the party as well as by its sister organisations in the Sangh Parivar for expediting the process of construction of the temple.
The Sangh Parivar organisations have expressed unhappiness over the delay in resolving the matter and there are demands for promulgating an ordinance, similar to the one issued on triple talaq, to facilitate construction of a temple.
The ordinance demand has been articulated even by BJP's ally the Shiv Sena. Asked whether the government could consider issuing an ordinance on Ram temple, the prime minister pointed out that the matter is before the Supreme Court and possibly in the final stages.
"Let the judicial process be over. After the judicial process is over, whatever will be our responsibility as the government, we are ready to make all efforts," he added. The matter is slated to be heard by the Supreme Court on 4 January.
The prime minister also said that mob lynchings in the name of cow protection were "totally condemnable", saying such incidents do not reflect well on a civilised society.
With inputs from ANI
Politics
No matter at which end of the spectrum one stands, it cannot be denied that Narendra Modi is a phenomenon
World
He said that there was an excellent warmth between the leaders during the summit and they all had productive & meaningful discussions that were marked by a cooperative & constructive agenda and a very positive approach to the discussions
India
Prime Minister Narendra Modi also asked the ministers to spend the maximum possible time in their constituencies and to implement all the schemes of the government, according to sources