Narendra Modi post Nirav Modi: PM's image as an 'outsider' who can cleanse the system has taken a beating
Let there be no doubt that Modi's image is considerably undermined after A Raja's acquittal in the 2G scam and further so with the unfolding of the Nirav Modi scam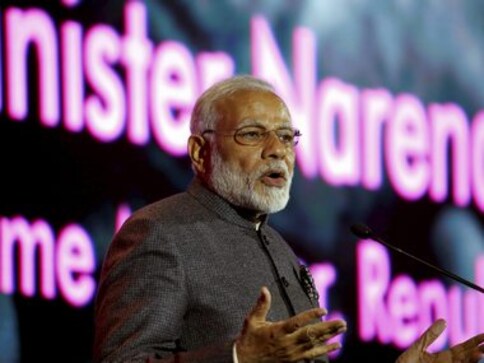 Diagnosing what ails India's governance, Bihar chief minister Nitish Kumar used to name three arms of governance that are so corrupted that they are beyond redemption: Village patwaris, police station darogas and railway ticket collectors. He has, of late, added one more entity to the list: Bank employees.
Nitish was prompted to say this after the Srijan scandal blew up in his face soon after he parted company with Lalu Prasad Yadav's Rashtriya Janata Dal (RJD) and tied up with Bharatiya Janata Party (BJP) last year. The scam, running into hundreds of crores of rupees, was quite similar to Nirav Modi and Mehul Choksi swindling Indian banks to the tune of about Rs 11,400 crore.
Like in Nirav Modi's case, the Srijan scam revolved around a clutch of district officials and some bank officers, who had conspired with a cooperative bank run by a controversial woman, named Manorama Devi, and diverted government funds meant for the district treasury. The scam was exposed when Manorama Devi suddenly died and government's cheques started bouncing. This baffled the chief minister who ordered an inquiry and handed the case over to the CBI for a thorough probe.
The Srijan scam is recalled here only to point out that there is an uncanny similarity of the script in so many bank scams, right from Harshad Mehta's to Nirav Modi's. And every time a scam comes to light, we realise that banks have tended to become even more careless and scamsters have gotten even more brazen. Consider the manner in which some truant bank employees had subsidised black money by offering exchange of old currency with new ones on discount during demonetisation.
In most cases, investigating authorities fix culpability on the "minions" in a cavalier manner and wash their hands of the episode. There is hardly any case of bank fraud where an exemplary punishment is meted out to culprits. Far from it, there is an impression firmly gaining ground that you will be easily let off if you commit a huge financial scam. And this perception is built over decades, as political leaders messed with the banking and financial systems and promoted cronyism and criminality of the worst order.
The 2014 Lok Sabha election was held against the backdrop of a cynical social acceptance of the prevalent chalta hai (business as usual) attitude. And there is no doubt Narendra Modi was seen as a subversive leader — in a positive sense. He promised to bring in a change in the culture of governance and overthrow "vested interests" which had come to monopolise institutions. He claimed that under his watch, the chalta hai attitude would not work. But all the talk is proving to be mere rhetoric if one looks at the manner in which the investigating agencies have washed out the 2G scam and allowed the Vijay Mallyas and Nirav Modis to flee the country despite mounting evidence of criminality against them.
Let there be no doubt that Modi's image is considerably undermined after A Raja's acquittal in the 2G scam and further so with the unfolding of the Nirav Modi scam. The quality of governance under his promised watch has come under critical scrutiny. The question arises: Why has the situation come to such a pass? An accomplished administrator that he was as the Gujarat chief minister, are we seeing unmistakable signs of drift in Modi's governance in New Delhi? Is he paying more attention to politics than governance?
Perhaps Modi is conscious of the fact that Atal Bihari Vajpayee paid more attention to governance and less to politics in his tenure and lost the 2004 election. During that phase, since all senior leaders of the BJP and its allies were inducted into the government, the BJP's organisational issues were at a discount. The party had been playing second fiddle to the government, resulting in its organisational structure being weakened. In Modi's tenure, there is no doubt that the BJP's organisation takes primacy over all other issues. And this is the precise reason why the party has been consistently expanding its base, not only beyond the Vindhyas to the South but also in the North East.
Though the party's growth is phenomenal after winning a series of state elections, it is strangely accompanied by a declining standard of governance in states where the BJP is in power. Take for instance Haryana and Jharkhand, where chief ministers are seen as clueless administrators. The Jharkhand chief minister even resorted to vituperative remarks during a debate in the Vidhan Sabha. In Rajasthan, Vasundhra Raje Scindia evokes sentiments that border on hatred among the electorate because of her governance. The loss of three seats in bye-elections is a testimony to her growing unpopularity. Of course, governance seems to largely be at a discount while the BJP's organisation has been gaining strength. This is quite a reversal of the position of NDA 1 led by Vajpayee.
With the next Lok Sabha elections only a year away, it's anybody's guess if this situation would bring political dividends to the BJP. But Modi's image of a leader who will subvert the chalta hai attitude in governance is taking a beating. He would be increasingly confronted in the future by people's sentiments which is evocatively captured in an Urdu couplet by Firaq Jalalpuri:
Tu idhar udhar ki baat na kar, ye bataa ke kaafila kyon luta
Mujhe Rahjanon se gila nahin, teri rehbari ka sawaal hai
(Don't talk about this and that, tell us why the caravan was looted. We have no complaint against the robbers, it is a question of your leadership.)
By way of a post-script, let us add that the last time this couplet made news was seven years ago. In those scam-a-day times, during a Parliament debate, Sushma Swaraj had quoted these lines to question Prime Minister Manmohan Singh's leadership.
India
The external affairs minister was speaking at a discussion on a book titled 'Modi@20: Dreams Meet Delivery', at the English and Foreign Languages University (EFLU) campus in Hyderabad
India
The state has received 258.7mm of rainfall from 1 June, considered to be the beginning of the monsoon season, till 31 July this year against the normal rainfall forecast of 508.2mm of rain during the period
Sports
The felicitation program was attended most of the CWG-returned athletes, including the wrestlers, weightlifters, boxers, shuttlers and table-tennis players.