Narendra Modi-Mike Pence meeting in Singapore ticked all the right boxes, but will Donald Trump play spoiler?
Narendra Modi would like to know how much money Trump actually puts on the table for infrastructure development in the Indo-Pacific region, particularly in the Maldives and Sri Lanka where Chinese 'debt-trap' diplomacy has been pushing these countries in Beijing's coercive arms.
Prime Minister Narendra Modi's meeting with the United States vice-president Mike Pence, on the sidelines of the East Asia Summit (EAS) at Singapore, has aroused much interest. Both the leaders held discussion on a wide range of issues of mutual interests including defence and trade. Modi-Pence meeting comes days after the US President Donald Trump met India's vice-president Venkaiah Naidu at the Paris Peace Forum.
Pence is travelling the region — Japan, Singapore, Australia, and Papua New Guinea — on behalf of his boss. He felt the need to reassure that by missing from meetings this time, Trump has not snubbed the ASEAN, the EAS and the APEC as it was at APEC in Vietnam in 2017 that Trump had outlined the 'Free and Open Indo-Pacific' strategy, characterised by unhampered trade flows, freedom of navigation, and respect for the rule of law, and existing frontiers.
Pence's mission was to collaborate with allies and build a coalition of like-minded countries — the unmistakable reference to the Quadrilateral Security Dialogue or Quad between India, the US, Japan and Australia. We have not been told whether there was any mention of China when Modi and Pence talked about the need to maintain free and open Indo-Pacific, but there should be no doubt that the trajectory and pace of India-US ties over the next decade is going to be determined by how each country perceive and deal with China.
It was Pence who underlined the need for greater cooperation on counter-terrorism front by referring to the tenth anniversary of the 26/11 terror attacks on Mumbai. Without mentioning Pakistan, Modi reminded Pence that all global terror attacks leads to a "single source and single place of origin." Modi also did not forget to raise the issue of the mainstreaming of jihadists through Pakistan's electoral process which pose serious threat to international peace and security.
Both Washington and New Delhi seem to be in agreement that the current Pakistani political and security structure is extremely susceptible to abuse by terrorist and extremist organisations which have been able to mobilise support by infiltrating state and non-state institutions including mainstream political parties. Operating through front, cover and sympathetic organizations, Islamist-jihadist groups have built networks for propaganda, recruitment and anti-Western, anti-Indian activities. However, notwithstanding Trump's publicly adversarial posture toward Pakistan's duplicity on terrorism, there is an element of uncertainty over American approach to Pakistan at a time when the US is desperately trying to ensure less-bumpy exit from the perennial conflict zone of Afghanistan.
Beijing's deepening relations with Islamabad, not least through the China-Pakistan Economic Corridor (CPEC), has been a cause of concern for New Delhi, as has its increasing presence in India's immediate neighbourhood. These developments are seen as having the effect of constraining India's manoeuvring space. On the other hand, the US has also been very critical of Chinese aggression. It needs to be recalled that during his 4 October speech at the Hudson Institute, Pence had called out China for using all political, economic, and military means to advance its power at America's expense.
Trade tensions have escalated between the US and China this year as Trump has slapped $250 billion of Chinese products with new tariffs. The US is planning to compete with Beijing-led Belt and Road Initiative through the newly-created US International Development Finance Corporation (USIDFC) with a $60 billion budget. Modi would like to know how much money Trump actually puts on the table for infrastructure development in the Indo-Pacific region, particularly in the Maldives and Sri Lanka where Chinese 'debt-trap' diplomacy has been pushing these countries in Beijing's coercive arms.
Even though Washington's ties with Beijing remain extremely tense, Trump's notorious impulsiveness, bizarre style of policy-making and transactional approach to international diplomacy has been a factor which cannot be ignored by Modi. To hedge against uncertainty on the Trump administration's approach, India has been relying on diversification of its bilateral relationship. Chinese strategists see the risk of having a US-India entente arrayed against them. Therefore, it is a lower-risk strategy for Beijing to make subtle efforts at curtailing American influence without triggering a full-scale strategic realignment.
Despite India's hedging approach, the Trump administration has been positive towards New Delhi. The US did not disappoint India on Chabahar port — a trilateral project involving India, Iran and Afghanistan — which is not a choice but a necessity for both the US and India in stabilising conflict-ridden Afghanistan. However, we have also seen structural factors eventually re-assert themselves.
Sensitive to Trump's pet topic — reduction on America's trade deficits — Modi, during his meeting with Pence, remarked that in the last two years American exports to India have grown by 50 percent and its trade deficit with India has been getting reduced gradually. Energy security was another priority area of discussion for Modi who is keen to have a stable energy supply infrastructure for India's continued economic growth. By discussing the import of oil and gas worth $4 billion from the US, Modi tried to convince Pence's boss that both the countries are also enhancing energy cooperation.
Not surprisingly, the Indo-Pacific region came up for discussion. Modi conveyed to Pence that his vision of Indo-Pacific — outlined at Shangri La dialogue in June — was gaining acceptability in the region. Pence struck the right note by saying that recent naval exercises held by the US, India and Japan was an "evidence of our commitment to ensuring free and open access to the seas all across this region."
The two countries have been deepening their cooperation, given their shared concerns about Chinese activities and intentions. But if they want to sustain their cooperation, they need to ensure that their different perceptions on Russia do not hinder their relationship. Defence supplies from Russia remain critical to India's warfighting capabilities. It remains to be seen whether Pence will convey to his boss that as a reliable supplier of defence equipment and a potential counterweight, Moscow is an integral part of India's China strategy. Thus, American sanctions or public pressure will not serve the cause of deepening ties between Washington and New Delhi; instead, they will only constrain cooperation. However, there are structural constraints that will not be easy to overcome.
It needs to be recalled that when Trump was declared winner in the US presidential elections, the Modi government felt that Trump's soft corner for Russian president Vladimir Putin could also remove an embarrassing factor in India's ties with the US. But despite Trump's willingness to engage Putin, the US establishment took a more hawkish stance on Russia amid reports of Moscow's interference in American electoral process.
The US believes that India's defence cooperation with Russia could trigger sanctions and also hurt the US-India ties. It is also felt that in the longer run, interoperability between their armies may also become difficult. This has only added a sense of uncertainty in bilateral ties, which, in turn, has strengthened voices sceptical of Modi's efforts to deepen India's ties with the US, pointing to the threat of CAATSA sanctions as evidence of Washington's desire to constrain India's strategic autonomy. That is why during his interactions with Pence, Modi underlined the significance of growing defence ties between the two sides, and also stressed that a huge opportunity was waiting for US in making defence equipment in India.
Since the Trump administration's plan for powering up American economy hinges on the defence industry, it would be interesting to see whether Trump would recognise this as a new economic opportunity. Modi's logic is simple - Trump cannot expect India not to buy from Russia if the US does not put something comparable on the table. If Washington wants to reduce New Delhi's dependence on Moscow, it cannot do so without strengthening defence industrial base in India. It's time to move from cooperation to collaboration.
Perceptions matter in politics. Though Pence said all the right things to Modi, however his promises must be as good as the authority given to him by Trump. Modi cannot be absolutely sure of anything concrete Pence could deliver. So far, Pence has been very loyal to his boss, rather than a potential rival. He has not differed from Trump in public, and reserved his counsel absolutely personal with the president. That he is a force-multiplier on the campaign trail has been proved when the Indiana Senate seat went to Republicans in recent elections. Despite some rumours of Trump contemplating to dump Pence in favour of Indian-American politician and former high-profile diplomat Nikki Haley in order to appeal female voters, the former is likely to remain Trump's trump card in his re-election bid in 2020, as evident by Trump's public statement last week when he was asked about his running mate. Trump asked Pence: "Well I haven't asked him, but I hope so. Mike, will you be my running mate?"
We can love him or hate him, but Trump continues to remain a remarkable political phenomenon. The only certain thing about Trump is his unpredictability which may make Modi a bit less confident of what he agreed with Pence will get the green signal from his boss. At the very least, he can expect Pence to shape views of the president on these subjects — and also highlight how India is contributing to security and burden-sharing in the Indo-Pacific region. New Delhi must convey the message that reassurance on key strategic issues can lead to greater cooperation, particularly serving the purpose of forestalling the emergence of a China-centric Asian order.
World
'It will be difficult, if not impossible, for Pakistan to control the Taliban and other militant groups in Afghanistan as the country spirals into a civil war'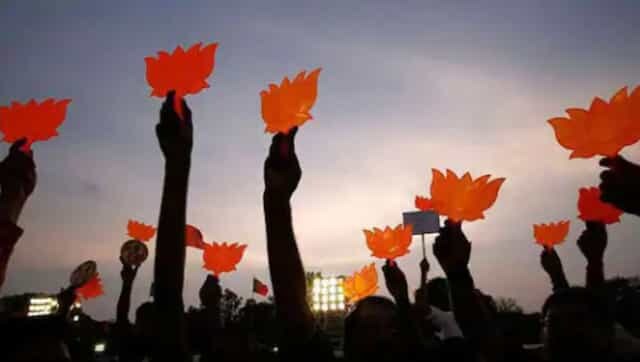 Politics
Jangalmahal is now seen as one of the strongholds of the BJP, and the party claims it will win all seats in the region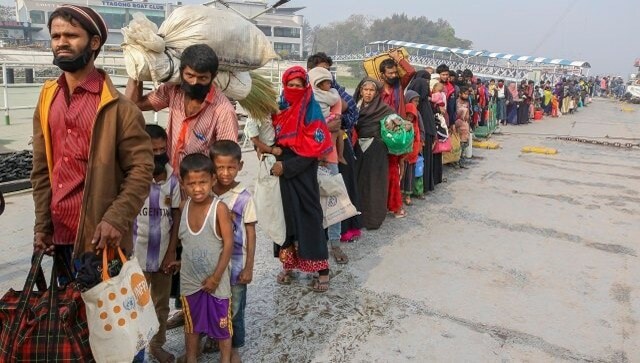 India
The ruling of the Supreme Court is reminiscent of the jurisprudential baggage that India has been carrying since partition