Narendra Modi is my favourite entrepreneur, says Uber CEO Dara Khosrowshahi; admires his commitment towards progressive reforms
Uber CEO Dara Khosrowshahi has described Prime Minister Narendra Modi as his favourite entrepreneur saying he admires Modi's entrepreneurial skills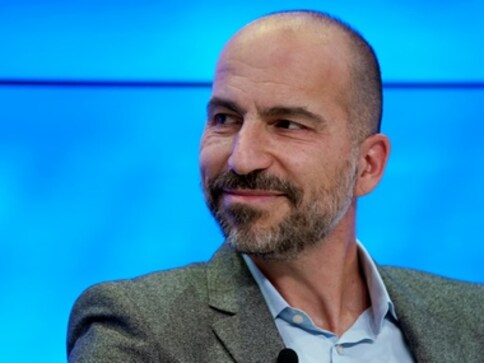 New Delhi: Uber CEO Dara Khosrowshahi has described Prime Minister Narendra Modi as his favourite entrepreneur saying he admires Modi's entrepreneurial skills and commitment to progressive economic reforms in India.
Khosrowshahi also discussed with Modi ways to create economic opportunities for a new generation of micro-entrepreneurs and help India become a $5 trillion economy by 2025, an Uber statement said in Delhi.
"It is very difficult to be an entrepreneur, but it is more difficult to be an entrepreneur at scale," Khosrowshahi said.
"What the prime minister of India is doing in terms of pushing the country forward with a global view, pushing progressive reforms forward, and keeping India open and you can see the optimism in the way the economy is going, it is remarkable," he said.
Khosrowshahi said he would like to inculcate ability to be an entrepreneur at scale, as he takes Uber forward.
"To be an entrepreneur at scale is a skill that hopefully I can find as I take over Uber and look to scale and take it forward," he said.
On his maiden trip to India this week as Uber CEO, Khosrowshahi emphasised the importance of India to Uber's ride-sharing and food delivery businesses, as well as a source for tech talent. Khosrowshahi was on his first visit to India during 22 February and 23 February. He met Modi at the Economic Times Global Business Summit on 23 February, the Uber statement said.
Khosrowshahi said Uber would continue to invest heavily in India across people, product, and partnerships.
According to Khosrowshahi, hiring local engineers to build products for India that can then be exported to other fast-growing markets is a key focus in 2018 and beyond, the statement said.
World
Prime Minister Narendra Modi asserted that India has been and will continue to be the 'first responder' to any need or crisis Maldives faces
India
The ties between India and the Maldives have been on an upswing since Solih took charge of the top office in November 2018. Prime Minister Modi attended the inauguration ceremony of president Solih
World
Prime Minister Modi also expressed hope that Sri Lanka will witness quick economic recovery, ensuring the prosperity and well-being of its people