Narendra Modi invokes Mahatma to call out gau rakshaks: Here's what Gandhi thought about cow vigilantism
On Wednesday, Narendra Modi said Mahatma Gandhi would've should what a true gau rakshak is. But would the current cow vigilantes really follow?
Prime Minister Narendra Modi on Thursday broke his silence on the increasing incidents of mob lynching in the country and the rising violence carried out in the name of cow vigilantism.
Modi, who is on his two-day visit to Gujarat, chose Sabarmati Ashram's centenary celebrations to call out gau rakshaks. He said, "Mahatma Gandhi would have shown us what a true gau rakshak is and he would have never approved of cow vigilantism."
True. Gandhi clearly made a distinction between Hinduism and the killing of non-Hindus in the name of religion. "A man is just as useful as a cow no matter whether he be a Mahomedan or a Hindu. Am I, then, to fight with or kill a Mahomedan in order to save a cow? In doing so, I would become an enemy of the Mahomedan as well as of the cow," Gandhi wrote in Hind Swaraj as revisited by DailyO.
Modi on Thursday also emphasised that a follower of Gandhi and Vinoba Bhave should not harm another human to protect cows. "No person in this nation has the right to take the law in his or her own hands," he said.
In 1917, according to the book Soul Force: Gandhi's Writings on Peace, Gandhi said, "While we have not succeeded in stopping this slaughter, we have no right to raise our hand against Muslims. I should like to tell the Hindus that it is no religious act to kill Muslims in order to save cows. Hinduism prescribes only one way: that of tapascharya (practice of austerity)."
Gandhi had also said that he, too, wanted cows to be protected but, "I would ask the Muslim friends to apply the knife to my neck and kill me rather than the cow." But do our cow vigilantes share the same thoughts?
"If we cherish our own freedom, we have no right to deprive others of theirs," these are the words of Gandhi from the same speech.
Modi's Thursday message also mentioned how non-violence "is our way of living, and killing human beings in the name of gau bhakti (reverence for cows) is unacceptable."
In 1921, Gandhi said, "The Hindu's religion consists in saving the cow, but it can never be his religion to save the cow by a resort to force towards a non-Hindu. The Hindus want swaraj in India and not a Hindu Raj."
While agreeing that the cow was sacred to Hindus, Gandhi observed, "How can I force anyone not to slaughter cows unless he is himself so disposed? It is not as if there were only Hindus in the Indian Union. There are Muslims, Parsis, Christians and other religious groups here," according to an article by The Wire.
Modi on Thursday also called out the "fake gau rakshaks" since they are not concerned about cows. But Gandhi's thoughts were not just confined to the religious texts.
What Gandhi had been consistent in saying was that the sufferings of the cow do not simply vanish by ending their slaughter.
Gandhi has said, "When we domesticate an animal, we deprive it of its freedom, however good our intention in domesticating may be. Hundreds of Englishmen feel happy in the belief that they rule India with a good motive." So even if the gau rakshaks successfully end cow slaughter, how far will they go in preventing them from ending up in dairies?
During a discussion at All India Goseva Sangh Conference in 1942, Gandhi also expressed why he only stressed on the protection of cows. He said, "My exclusive emphasis on the protection of the cow is due to the undue neglect of the cow although she is, in my opinion, is a sound economic proposition."
Clearly, Gandhi's words have been forgotten over the years.
India
Modi noted that on the coming 15 August, India will enter its 75th year of Independence and highlighted that Amrit Mahotsav is being celebrated throughout the country to mark that year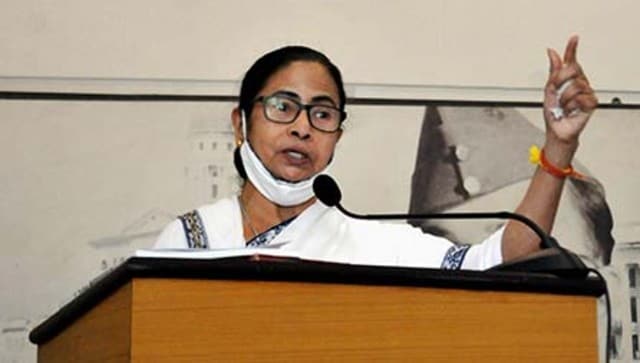 India
The development came shortly before the TMC supremo boarded a flight for New Delhi to unite the Opposition against the BJP ahead of the 2024 Lok Sabha polls
Politics
People of Assam have voted for the BJP for the second consecutive term as they have realised that there is no place for 'aatankwad' (insurgency) and 'andolan' (agitation) in the state, Shah asserted