Narendra Modi in Washington, DC: What PM must do to grab, sustain Donald Trump's attention
As we count hours before Narendra Modi sits down with Donald Trump for the maiden face-to-face meeting, India-US bilateral tie faces an interesting paradox under the new incumbent at White House.
As we count hours before Narendra Modi sits down with Donald Trump for the maiden face-to-face meeting, India-US bilateral tie faces an interesting paradox under the new incumbent at White House. The Indian prime minister must solve this paradox, or at least have a workaround at disposal if he wants to make this tête-à-tête a success.
The argument carries an implicit assumption that the bilateral relationship, at this juncture of history, carries more importance for India than it does for the US, and therefore it is in India's interest to have Trump in its corner. This shouldn't have been necessary. After all, from Bill Clinton, George W Bush to Barack Obama, from PV Narasimha Rao, Manmohan Singh to now Modi, successive leaders from both nations have walked the extra mile to turn the Cold War-era coldness into a warm strategic embrace.
If that is so, why does Modi need to do the extra work that he is being made to do to ensure continuity in relationship? The answer lies in the unpredictable nature of the current US president whose candidature has been a reaction against established theorems of US domestic and foreign policies. Bent on disengaging US from the world, denouncing global leadership and disrupting key tenets of its terms of engagement, Trump has forced a recalibration of ties with allies, partners and enemies alike. India cannot be an exception.
This writer has argued variously in the past that while India's broader relationship with the US remains stable and insured by structural, strategic bulwarks and though the trajectory of that relationship is likely to outlast any occupant at White House or 7 Race Course Road, New Delhi nevertheless cannot afford to antagonise Trump or let the ties drift. For these considerations, it must have a Donald Trump policy.
As part of this policy, India must embrace Trump's style of viewing everything through the prism of quid-pro-quo. Some factors weigh against India. The transition period is painfully slow and there is an acute shortage of Trump administration officials conversant with India. New Delhi is outside the perimeter of Trump's two immediate focus areas — Islamic State and North Korea and only tangentially relevant to the third one — Afghanistan. Last, India has been busy stitching up a coalition of middle powers to hedge against major deviation in America's behaviour and has not shown the same urgency as a Japan or China to court Trump.
For all these reasons, India has remained peripheral to Trump's interest and Modi faces a challenge in grabbing his attention and sustaining his interest. While communicating with a transactional president who suffers from attention-span issues, Modi needs to convey a message that India's rise as a nation and a closer relationship is in US interest. Unless this key point is hammered fast, India is unlikely to remain at the frontal lobe of Trump consciousness — notwithstanding his tall campaign promises about US and India being "best friends".
So how could Modi do it in the very first meeting, one that is being billed as a 'mutual assessment' exercise? It is here that Modi must find a solution to the paradox. One of the easiest ways to get a point across to Trump is to appeal to the businessman in him. India is uniquely placed. In fact, as Trump looks to create American jobs and looks to post instant "wins" on Twitter, all that the prime minister needs to do is to sell India as an investment destination for American businesses that will create jobs for both countries.
And it is here that Modi faces his biggest problem. Despite the countless assurances and notwithstanding the claims of India fast improving as a business destination, US lawmakers and American businesses still remain unconvinced about Modi's reform credentials and point towards an excessive command-control regime that is still extremely protectionist in nature.
A bipartisan panel of influential US Congressmen have urged Trump to raise the issue of India's trade barriers during the meeting. News agency Reuters reports that in a letter to Trump, the US lawmakers have said the bilateral economic partnership — a core focus area for Trump — is struggling due to India's failure to usher in reforms.
"Many sectors of the Indian economy remain highly and unjustifiably protected, and India continues to be a difficult place for American companies to do business," they wrote in the letter, according to Reuters. Other points highlighted include high tariffs, inadequate protection of intellectual property rights, non-transparent licensing and regulatory practices are affecting solar and information technology products, telecommunications equipment and biotechnology goods.
These are not areas where Modi can offer Trump a quick fix. In another report, Chidanand Rajghatta writes in The Times of India that US pharma companies have bitterly complained to Trump about Modi government's decision to cut stent prices by about 75 percent and have warned that India's medical-technology marker will lose out on cutting-edge research and development.
So how may Modi counter these charges if Trump team raises them, as they very well might? Since Modi is not in a position to address these gripes anytime soon — most are political hot buttons that he is loathe to touch — he may offer inducements in defence deals: Another Trump focus area.
The Trump administration has already okayed the selling of 22 unarmed surveillance drones at a cost of $2 billion and more such deals or the promise of it may offer Trump some carrots to post on Twitter. In other tricky areas, such as H1B and climate, India and US appear keen to avoid friction and foreign secretary S Jaishankar's early visit to iron out the agendas of joint statement would have ensured that these do not stick out like sore thumbs.
Geopolitics, however, is one area where Modi and Trump may sing together. The rise of China affects both and Modi would be very interested to know whether Trump's bromance with Xi Jinping extends beyond the deliverables on North Korea.
There are some encouraging signs in the way Trump administration has resumed navigational activities in South China Sea and in selling of drones to India, has shown an intent in aligning with India's strategic interest. Predictably, the transfer of 22 predator Guardian drones has raised Chinese hackles though not in a very pronounced way.
There is unlikely to be any immediate firming up of military-strategic ties and the focus is likely to remain on continuity. On terrorism, India will seek clarity from Trump administration whether its interest in meeting the challenge lies only to the extent of mitigating the Taliban, IS, Haqqani Network or whether it also includes outfits that are antagonistic towards India such as Hizbul Mujaheedin or Lashkar-e-Taiba. In this respect, India might want a better understanding of Trump administration's stand on Pakistan, whether or not it matches its actions to rhetoric.
However, all these calculations may go awry depending on one factor that could override everything else — personal rapport. If Modi succeeds in charming Trump and pandering to his ego, India may come out of the meeting with at least some deliverables. Don't rule that possibility out.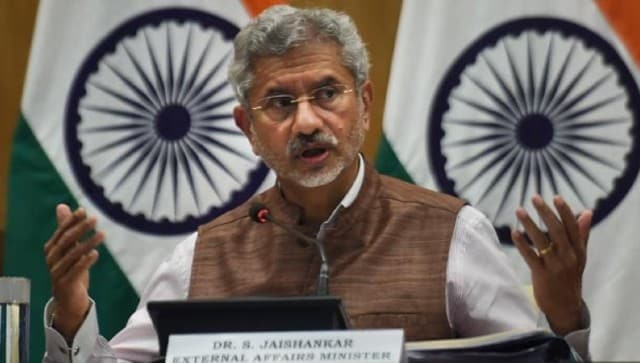 World
But through the bonhomie, India would do well to keep one eye firmly on another partner in West Asia with whom it has enjoyed cordial ties largely based on its energy requirements: Saudi Arabia
India
Frontline and healthcare workers were assigned additional duties to help manage the public health emergency. But while the number of tasks expected of ASHAs kept increasing, the protective gear dwindled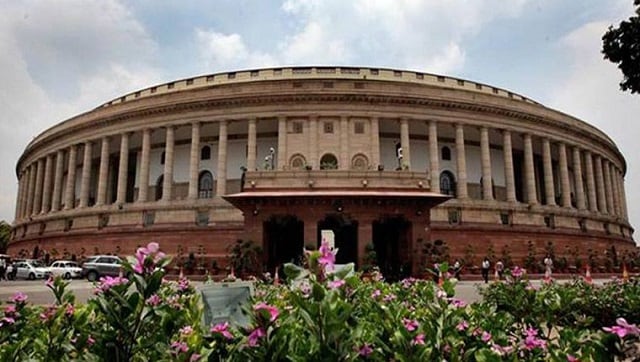 India
Despite a plethora of legal frameworks to address the issue of corruption, it has barely helped address it on the ground