Narendra Modi in Sweden: As PM gears up for fifth year of tenure, Phase V of his foreign policy begins in Stockholm
A cursory look at bilateral relations between India and Sweden reflects total trade of only around $1.9 billion in 2016-17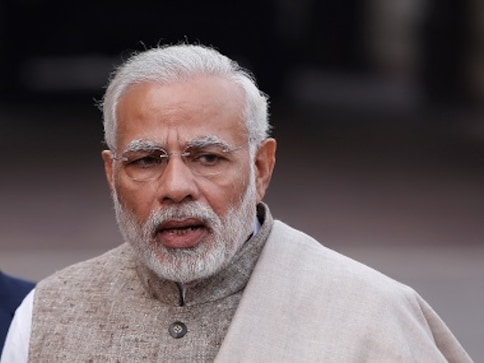 Narendra Modi took office in May 2014, and with the exception of the solitary page of the BJP manifesto devoted to foreign relations, there was little by which to gauge how the NDA government would tackle international relations.
"... (A) resurgent India must get its rightful place in the comity of nations and international institutions. The vision is to fundamentally reboot and reorient the foreign policy goals, content and
process, in a manner that locates India's global strategic engagement in a new paradigm and on a wider canvass, that is not just limited to political diplomacy, but also includes our economic, scientific, cultural, political and security interests, both regional and global, on the principles of equality and mutuality, so that it leads to an economically stronger India, and its voice is heard in the international fora," read the section titled 'Foreign Relations - Nation First, Universal Brotherhood' in the party's manifesto.
Now, a little over four years since the document was released and as Modi prepares for the fifth phase — according to this writer — of his foreign policy agenda, we have a good idea of just what the document meant when it referred to "proactive diplomacy". Before looking at what the prime minister's visit to Sweden and the UK this week holds in store, let's quickly run through the first four phases.
Phase I: The neighbourhood
One of the few foreign policy areas that was named explicitly in the manifesto was the neighbourhood. To that effect, the document claimed that the previous dispensation "failed to establish enduring friendly and cooperative relations with India's neighbours... India and its neighbours have drifted apart". And so it was that Modi's swearing-in ceremony on 26 May, 2014, saw invitations sent to Heads of State/government of South Asian Association for Regional Cooperation (SAARC) countries. India's 'neighbourhood first' policy became more evident in State visits across the region and interactions with national leaders, culminating in Modi's December 2015 'surprise' visit to Lahore.
Phase II: The UNSC permanent members
Once the right noises had been made in the neighbourhood, the government shifted focus to the US, Russia, China, Great Britain and France: The UN Security Council's P5. Deals, agreements and understandings of all sorts were drawn up and signed as New Delhi maintained a precarious balance between the US and Russia on one hand, and the US and China on the other. While permanent member of the UNSC is a long way from being secured, it's logical to assume that closer ties with some — if not all — P5 members helped India secure membership to three of four technology-denial regimes: Missile Technology Control Regime (June 2016), Wassenaar Arrangement (December 2017) and the Australia Group (January 2018).
Phase III: The middle powers
It's all well and good making friends with your neighbours and the most powerful countries in the world, but the exercise of diplomacy is rendered meaningless if partnerships are not struck up with countries that aren't directly involved in regional issues or the global tug-of-war between the great powers. It is with that in mind that India deepened and broadened ties with such middle powers as Japan, Australia, Germany, South Korea and a handful of Association of Southeast Asian Nations (ASEAN) countries, most notably Vietnam. It is these relations that New Delhi will be banking on when it comes to building consensus in international fora.
Phase IV: West Asia
Whether viewed through the prism of strategy, energy or economics, India has significant interests in the Gulf region. It was therefore fitting that Modi apportioned a significant chunk of his energetic international outreach over the past two years to countries in the region ranging from Saudi Arabia, Iran and the UAE to Israel and Palestine. Qatar, Jordan and Oman also featured on the prime minister's travel itinerary.
This brings us neatly to the era we find ourselves presently entering: Phase V: Unconventional partners. And we can classify Sweden, Modi's latest foreign destination, high atop that list.
Where Sweden factors in
A cursory look at bilateral relations between the two countries reflects total trade of around $1.9 billion in 2016-17. The Indian diaspora in Sweden stands at 25,720 persons (15,250 Indian passport holders and about 10,370 PIOs). Politically, the two countries have greater convergence than they do economically, with Stockholm having backed New Delhi's efforts to secure membership of the aforementioned technology-denial regimes. Sweden also supports India's longstanding claim to membership of the expanded UNSC.
Since the NDA government came to power, there have been just two State visits between the two countries, with then president Pranab Mukherjee visiting Sweden in 2015 and Prime Minister Stefan Löfven visiting India in February 2016 for Make in India Week. There have, however, been a clutch of ministerial visits since then, with a likely view to setting the stage for the Modi visit. The joint statement issued by Modi and Löfven at the culmination of the Swedish prime minister's 2016 visit highlighted four areas: A growing economic partnership, defence ties, people-to-people relations and deepened dialogue on global affairs.
While defence ties and people-to-people relations are far too nascent to be even considered work-in-progress, there is a lot of scope for improvement in terms of economic relations and geopolitical convergence. Vis-à-vis economic relations, the 13-point agenda on the 2016 joint statement — encompassing topics as diverse as clean energy, smart cities, innovation, transport, infrastructure and bilateral trade — sets the scene for an equally ambitious 2018 statement between the two countries, as well as providing a useful opportunity to track the areas in which there has been progress.
When it comes to dialogue on global affairs, the list of topics covered was far more all-encompassing, covering areas such as disarmament, climate change, terrorism, cyber security, sustainability, democracy, human rights, disaster management and so on. Once again, the 2018 iteration of the joint statement will give us a chance to gauge progress as well as to see what issues will form the focus of the two parties in the immediate future. As we noticed most recently with Canada : That represents the bridge between Phase III (middle powers) and Phase V (unconventional partners), a vast and all-encompassing Modi-Stephen Harper joint statement of 2015 was followed by a lean and focussed Modi-Justin Trudeau joint statement (shorn of a lot of bells and whistles) a few months ago. The Modi-Löfven statement of 2018 is likely to follow a similar path.
What else is on the cards?
That this is a flagship visit to kickstart Phase V becomes clearer in light of Tuesday's first-ever India-Nordic Summit in Stockholm where Modi will also meet Prime Ministers Lars Løkke Rasmussen, Juha Sipilä, Katrín Jakobsdóttir and Erna Solberg of Denmark, Finland, Iceland and Norway respectively. Relations between India and the Scandinavian bloc have been largely warm and cordial, but there's been little substance to those ties so far: A joint working group here, a couple of agreements there, a smattering of Indians living or studying there and very little else.
While Joint Secretary (Central Europe) Subrata Bhattacharjee has heavily hinted that clean technology is likely to hold a place of prominence in the discussions at the summit, the meetings on the sidelines present Modi a golden opportunity to bring the Nordic countries on board with a variety of other issues. While it is likely for now that "motherhood and apple pie" issues like terrorism, people-to-people links and a need to expand bilateral trade will form the basis of most of the agreements, it must be recalled that this set of meetings is about setting the foundation for new partnerships.
And agreeing on truisms is the first step in that direction.
Elsewhere, it is expected that the visit will be high on optics with lots of cheery handshakes, photo opportunities and broad grins all around. Modi, it is expected, will issue yet another ICYMI about India being the home of Mahatma Gandhi and Gautam Buddha, even as Opposition parties in India bay for his blood. None of this should overshadow the fact that Scandinavia presents Modi a great opportunity to take India's international relations in a brand new direction, and as something of a trailblazer with his proactive and energetic foreign policy, he would be remiss to overlook that.
Explainers
While stagflation refers to a period of rapid consumer price growth, slowing economic output, and high unemployment, a recession can be described as an economy witnessing 'negative growth' or shrinking GDP for two consecutive quarters
World
Although there has been only one case of paralytic polio in the New York area, health officials believe they may only be seeing 'the tip of the iceberg' in terms of polio's wider circulation, since paralytic cases are so rare
Explainers
In 1999, lawyer Tungnath Chaturvedi was charged Rs 20 extra by a clerk at Mathura cantonment railway station. Now, 22 years and more than 100 hearings later, a consumer court has ruled that the Indian Railways must pay him Rs 15,000 and refund his money with interest