Narendra Modi in Myanmar: PM walks a tightrope as Rohingyas face massive humanitarian crisis
India is an interested partner in that there are over 40,000 possible refugees waiting to escape being scythed at the border of Bangladesh and through it, to India.
Prime Minister Narendra Modi chose to go to Myanmar while there is an ongoing violence of a massive scale occurring as of this moment. No one forced him to go but he has landed there and to spend 48 hours in that country and not grasp the nettle over the Rohingya crisis would be unacceptable.
India is an interested partner in that there are over 40,000 possible refugees waiting to escape being scythed at the border of Bangladesh and through it, to India.
Having already given safe harbour to Tamils from the LTTE and Bangladesh aspirants all the way to creating 'inner cities' in our metros, saving the Rohingya Muslims is not only a humane step but also sits well with the community in India and the Islamic world at large.
What Modi probably has to lose is the wobbly friendship with the military regime and the hawkish General Min Aung Hlaing, commander-in-chief of Myanmar's armed forces. By stopping over en route from the BRICS Summit in China where he and Xi Jinping played genteel footsies and little else in the thaw after the Doka La impasse Modi sent a message that he is not intimidated by big brother. In the bigger picture context it is hugely indiscreet and tactless but if a display of Indian confidence is the yardstick well, China would certainly be miffed that this visit does not bode well for the present plastic cordiality.
But having walked the talk Modi now has to choose from commerce or charity.
Competing with China in the marketplace with a nation whose cultural ethos is still an enigma isn't going to be easy. It will be uphill all the way.
Also the military junta isn't an easy authority to deal with. Even Aung San Suu Kyi has blanched at the idea of frontally condemning the Rohingya killings and maintained an intriguing silence.
Holding hands and sharing hugs in photo ops does not cut the ice. The list of atrocities is long and shocking. Soldiers burning the evidence of mass killings. Escaping rural men and women and children shot or drowned in rivers currently in spate. Thousands of refugees pouring into Bangladesh. Rohingya militants in pitched battles with government troops and it is the poor villagers facing the collateral damage. The death toll has crossed 400 and rising and there is no calculation of the wounded and the displaced but it is said to be in the range of 125,000 to 150,000 already.
If the prime minister settles for shibboleths and soda water and reduces his trip to the level of a little cocking of the snoot at Beijing it might come with a price tag in the future. Yangon is deep in the fiscal pocket of China and India is a pretty distant second.
So if Modi can use these two days to produce a balm or some strategy that ends the present killings and brings about some uneasy peace he will be lauded by several nations and India's standing on the global stage will be enhanced. Turkey has already labelled it as 'genocide'. Not just that but this exercise in goodwill and grace and mercy will create a solid platform for future trade and commerce and give India an inner track for co-operative ventures. To be brutally honest, neither the Indian government's or the Indian people have cared much for Myanmar or know anything about it.
If we wish to rip apart this bamboo curtain here is a perfect opportunity for Modi to stamp his imprimatur on that country and its regime.
If you have the ability to persuade use it, Sir.
World
Thirty-year-old Lynn Thant, not his real name, started the underground newsletter and gave it the edgy name Molotov to appeal to young people.
Lifestyle
Through this fortnightly column, Tales From TJ Road, Bachi Karkaria tells the story of Mumbai's metromorphosis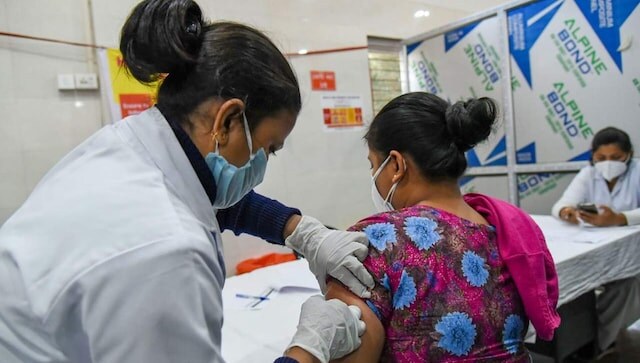 India
The Central and the state governments must move more quickly than they have to contain a potentially disastrous situation