Narendra Modi in Davos: PM didn't err by discussing brighter side of India; detractors must stop berating nation
By amplifying our strengths Prime Minister Narendra Modi made a pretty good case and was warmly received. Why rake him over the coals for it?
The viciously split reaction to Prime Minister Narendra Modi's speech at Davos sharply underscores the divide that is now endemic in India over the love and hate for him. Both emotions are blinkered and indicative of a herd mentality. It was just a speech not a search for the holy grail and all he attempted to do was showcase India as the market of choice.
By amplifying our strengths he made a pretty good case and was warmly received. Why rake him over the coals for it?
It is the unholy haste with which the feeding frenzy is conducted that is disturbing. It is like the moment he opens his mouth to speak his detractors are straining at the leash to find fault and only fault.
One of the reasons for this unreasonable hostility or, in the obverse, blind faith in his capabilities (equally dense cerebrally, he is not a messiah he is a politician) is that India has not had such an overpowering charismatic icon since Indira Gandhi. And in her time, media and the dispensation of information and access to it was probably 1 percent of the deluge that drenches us today. And painfully slow as compared to real-time analyses and interpretations that assault our synapses 24/7.
Modi is in your face, up close and personal and he is worthy foe and combatant. It is a muscle flex to take him on.
What if he had gone to Davos to address the world and instead of extolling the nation's virtues and her future course in history as well as her role on the global stage he had said:
If you are in India this week we are burning not with zeal or the eagerness to achieve new ends but because of a film no one has really seen and even schoolchildren are not being spared as vehicles are set alight and cinema houses vandalized. Over 1,900 women have planned to commit mass suicide and perhaps the tourism department could turn that into an event.
He could also have said:
My government sits in a city that is known as the rape capital of the world. Almost on the hour, a woman is attacked and even minor girls are not exempted. We extol motherhood and sisterhood but careful in the neighbourhood.
A nice little nugget would have been:
You must have read the Corruption Watch report which in 2017 gave us top position for corruption with seven out of ten Indians having paid a bribe to get their work done. Scams, bribery, kickbacks are intrinsic to our culture but that should not prevent you from investing in shining India.
He could have ended up on a high note:
Do be careful what you eat because if you get Delhi belly we need to tell you we don't have enough toilets but you can venture into the countryside.
These remarks would have certainly created a stampede of investors hurtling to the gateway of India.
These are as many truths as the Oxfam report accusing the Davos contingents of engaging in cronyism and widening the gap between the mega-rich and the poor. Making statements about 73 percent of the wealth being in the hands of 1 percent of the people. Attacking the conspiracies in the corridors of power. All valid but how does it constitute a failure by Modi purely because it sets our nation to music.
Indeed, Oxfam emphasises this chasm with a valid and heartrending appeal to the world to address the big issues: hundreds of millions of people lack sufficient food to eat, or have clean water to drink, a roof over their heads, access to medical treatment, schooling for their children. In other words, the basics, that should be theirs as of right.
What has this got to do with Prime Minister Modi being positive about India in a speech in which he did stress the need for more parity.
Thousands of Indians now have bank accounts. Toilets facilities. Women in rural enclaves have sanitary napkins. Female education is on the up. And we Indians have to stop destroying our pride in ourselves and end this desire to dumb down ourselves in bouts of self-flagellation.
We the people are the oxen and if the oxen are stubborn the ploughman cannot furrow his fields so let's do our bit and move it as well as stop berating India.
India
Unity in diversity is the fundamental ethos of Indian culture, land and people but the education system seems to be heading in the opposite direction
Entertainment
Lupin exploded out of the gate, becoming a global phenomenon instantly and eventually Netflix's most-streamed non-English-language original.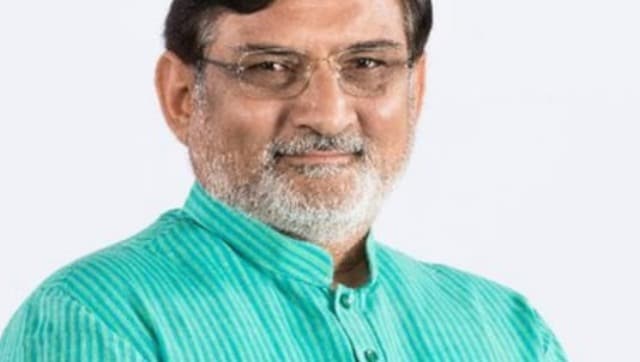 India
In the cross-currents of development and a dark agenda floats Lakshadweep's future. Its moment to choose has come