Narendra Modi holds talks with Hun Sen: India, Cambodia agree to enhance maritime cooperation, combat terrorism
In keeping with New Delhi's Act East Policy which has Southeast Asia as its central focus, India and Cambodia agreed to enhance maritime cooperation while deciding to combat the menace of terrorism together.
New Delhi: In keeping with New Delhi's Act East Policy which has Southeast Asia as its central focus, India and Cambodia agreed to enhance maritime cooperation while deciding to combat the menace of terrorism together following delegation-level between Prime Minister Narendra Modi and his Cambodian counterpart, Hun Sen on Saturday.
A joint statement issued following the talks said both sides expressed interest "in enhancing cooperation in the maritime domain, including sustainable marine development and protection and preservation of marine and coastal environment, anti-piracy cooperation, security of sea lanes of communication to maintain peace and ensure safety and security of navigation in the Indo-Pacific region".
"They also agreed that peace and maritime security is important for both countries," it stated. "To that end, they support complete freedom of navigation and overflight and pacific resolution of maritime issues based on international law, notably the 1982 UNCLOS (UN Convention for the Law of the Sea)."
This assumes significance given China's aggressive stance in the South China Sea and India's keenness to play a more influential role in the Indo-Pacific region.
According to the statement, both Modi and Hun Sen affirmed that those responsible for committing, abetting, organising and supporting terrorist acts must be held accountable and be punished.
"The two leaders further agreed that terrorism cannot be used as an instrument of state policy for furthering narrow political objectives," it stated in what is a veiled reference to Pakistan.
In a joint address to the media with Hun Sen following the talks, Modi also reiterated India's commitment to development cooperation with Cambodia.
"We have proposed several lines of credit according to the requirements of the Cambodian government, especially in the areas of health, connectivity and digital connectivity."
Hun Sen, who arrived in India on Wednesday to participate in the Commemorative Summit to mark 25 years of the India-Association of Southeast Nations (ASEAN) Dialogue Partnership and was among the all 10 heads of government or state of ASEAN nations to be guests of honour in this year's Republic Day celebrations, raised the trip to that of a bilateral state visit on Saturday.
Modi said that the number of quick impact projects (QIPs) that India does in Cambodia every year would be increased from five to 10.
During the visit of then Vice-President Hamid Ansari to Cambodia in 2015, a memorandum of understanding (MoU) was signed for implementing QIPs in that country under the Mekong Ganga Cooperation initiative.
Under the QIP scheme, India grants assistance of $50,000 each for implementing five projects every year. During the last two years, 10 QIPs have been implemented in the fields of agriculture, health, women empowerment, capacity building, sanitation and environment.
"We have set up a Rs 500-crore project development fund," Modi said. "This fund can be utilised to expand India industry and business and make the supply chain cost effective."
Stating that India will establish a centre of excellence in IT and IT-enabled services in Cambodia, Modi said over 1,400 Cambodians have benefitted from the Indian Technical and Economic Cooperation (ITEC) programme.
He said that India was not only ready but "committed to deepen economic, social welfare, capacity building, cultural, trade, tourism, and people-to-people ties with Cambodia".
While pointing out that Cambodia is making fast economic progress with a growth rate of 7 percent annually over the last two decades, the Indian prime minister said that India is also the fastest growing large economies.
"Since there are similarities in our values and culture, there can be a natural synergy in increasing trade between our two countries," he said.
"Cambodia's liberal economic policies and the establishment of the ASEAN Economic Community provides a good opportunity for Indian investment in Cambodia, especially in areas like health, pharmaceuticals, information technology, agriculture, automobiles, auto components and textiles."
Bilateral trade between India and Cambodia stood at $153.13 million in 2016, according to figures provided by the Ministry of External Affairs.
In terms of connectivity, the joint statement said that Modi and Hun Sen "noted with satisfaction the progress in regional connectivity efforts such as the India-Myanmar-Thailand Trilateral Highway and agreed to explore the possibility of extending this Highway further to Cambodia and beyond".
Cambodia also reiterated its support for India's permanent membership in a reformed and expanded UN Security Council.
Following the talks, four agreements were signed between the two sides, including on a credit line for a water resource development in that southeast Asian nation and on prevention of human trafficking.
Politics
With all leaders who could pull others with them gone, this victory has placed Mamata Banerjee in a safe seat to rule the state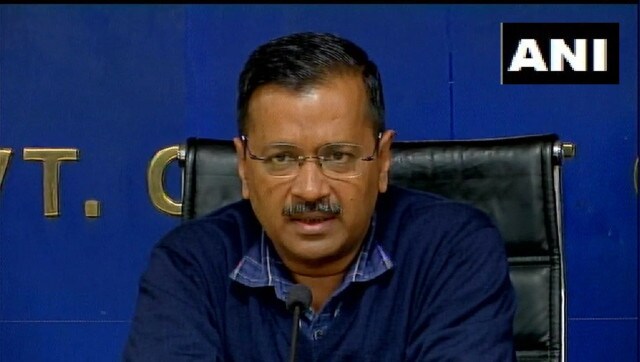 India
The Delhi chief minister said the National Capital will require a daily supply of 700 MT of oxygen until the second wave of coronavirus ends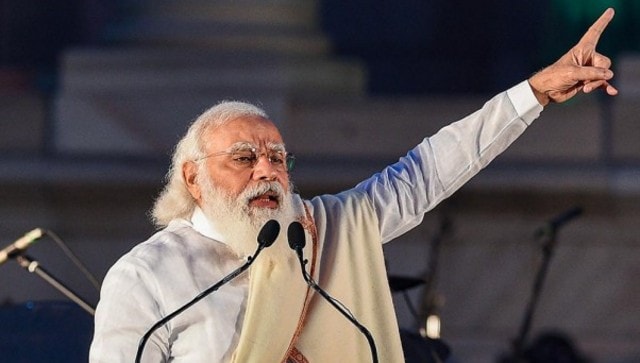 India
Modi reviewed the progress of vaccination and the roadmap for scaling up production of vaccines in the next few months, the Prime MInister's Office said