Narendra Modi hits road to re-election 2019 with Red Fort Independence Day speech
In his third address to the nation on the occasion of Independence Day from the ramparts of Red Fort, Prime Minister Narendra Modi gave enough signals that he was beginning the countdown for the realpolitik of the 2019 General Election
In his third address to the nation on the occasion of Independence Day from the ramparts of Red Fort, Prime Minister Narendra Modi gave enough signals that he was beginning the countdown for the realpolitik of the 2019 General Election.
Just short of the half-way mark of his five-year term, Modi's speech on Monday was radically different in content and style from his two earlier speeches from the same podium on the same occasion. Whereas his two earlier speeches had a lot of social messaging and chest-thumping nationalism such as the Swachh Bharat Mission, Digital India, Give Up India, Make In India etc, today it seemed like he wanted to make a clear switch from promises to performance. He was not only emphatic about his achievements on the domestic front, but also sounded ready for an adventurous foreign policy.
His speech did seem like a report card of a CEO to his shareholders as Firstpost Financial Editor Dinesh Unnikrishnan has said in his analysis. He did refer to his government's achievements on all fronts, particularly with regard to schemes aimed at poverty eradication. For instance, his appreciation for Mudra loans and the implementation of Jan Dhan Yojna was aimed at re-emphasising the government's creditable performance and etching it firmly in people's minds.
That was not all. Look at the manner in which he connected energy conservation by individuals using LED bulbs to the conservation of the environment as a whole. Similarly, he used his pet slogan "per drop more crop" to stress on the country's need to shift from traditional agriculture to modern agriculture practices of conserving water.
For the first time, he also referred to social fault lines and appealed to people to shun discrimination in the name of caste, creed and religion. He quoted Buddha, Ramanujacharya, Mahatma Gandhi and BR Ambedkar to make his argument that India as a nation, had a journey of thousands of years. Perhaps, the intention was to outline his idea of India that may be incompatible with the one etched by modern historians inspired by socialist ideologies.
In essence, Modi was quite unfazed when he showed his ideological predilection in his speech quite clearly. On the issue of last-mile delivery, he referred copiously to the Bharatiya Jana Sangh ideologue Deendayal Upadhayaya along with Mahatma Gandhi and made it clear that his government had been working overtime to ensure the delivery of social welfare schemes to the most needy.
That his speech, suffused with hyperbole, about success stories of his government gave clear indication of the Prime Minister's determined attempt to engender hope and optimism in the future of his government. This may look like a short-time strategy but would eventually turn out to be long-term politics. Modi's projection of India as the world's third biggest economy within two years (quoting a UN body report) is also part of his politics to point out about growing international stature of India.
But the most adventurous part of his speech came towards the end when he dealt with Maoism, terrorism, freedom struggle of Balochistan and Gilgit of Pakistan occupied Kashmir. While appealing to youths drawn to left-wing extremism to return to the mainstream and participate in building a new India, Modi made it clear that his government would be tough in dealing with terrorism in Jammu and Kashmir.
In this context, his reference to Balochistan and Gilgit-Baltistan was calculated to change terms of engagement in South Asia. In a shrewd manner, he aligned himself with the objective of eradication of poverty in the subcontinent while painting Pakistan as the villain of the piece without naming it. His reference to India's solidarity with people of Pakistan on terrorists attack on school children in Peshawar was aimed at putting across a message to the moderate and liberal elements in Pakistan uncomfortable with growth of radical Islam in the region.
The prime minister's speech had the imprint of an astute strategist who has started planning for future politics well in advance. If one looks at the content of his speech and style of delivery, he seemed quite successful in putting across his message. As his term draws to a close in May 2019 and electioneering hits fever pitch, this speech will perhaps be recalled as having kicked off that high-stakes campaign.
A campaign to carry out his grand political strategy to be the singular personification of the hopes, aspirations and optimism of a 21st Century India.
Entertainment
The short film, Mahapurush Dr Ambedkar, fictionalises the key events of Dr Ambedkar's life, and also has live footage of his later years.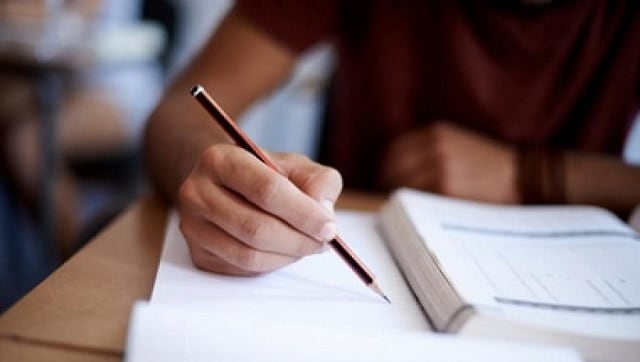 India
The registration process has started on Thursday (8 April) and will end on 7 May.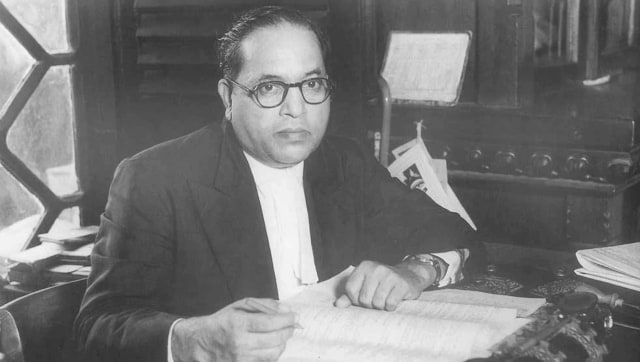 India
Ambedkar fiercely fought for the rights of Dalits and other oppressed castes and classes and was an advocate for the upliftment of women