Narendra Modi govt's agriculture apps mean little to farmers in dark UP village
But farming apps are almost useless in many parts of Uttar Pradesh, where only 37 per cent households have electricity connections, compared to 67 percent nationwide.
Pilakhana: Ram Kumar puts his smartphone for charging as soon as the bulb in his hut lights up after an eight-hour power outage. He bought this phone thinking its powerful apps would not just entertain him, but give him tips on modern farming and selling of crops.
Kumar, a resident of the 11,000-strong Pilakhana village in Uttar Pradesh's Aligarh district, is among the many farmers in his village who expected lives to change with the launch of agricultural apps that promised to give them a range of information — right from weather updates to availability of good quality seeds and harvesting and selling of crops.
But the apps are of little use, thanks to frequent power cuts, lasting from five hours to 12 hours daily, combined with poor internet connections. Kumar said he ended up using his phone for making calls and as a torch during power cuts.
Kumar's woes come at a time of agrarian distress, when the government has been promoting digital technology in rural areas which promise to revolutionise the agriculture sector.
In the last two years, the government has launched nine agricultural apps, including the national agriculture market - eNAM, an electronic trading platform that connects different mandis, markets for farm produce. Its Kisan Suvidha is an app that promises to provide farmers with information on weather conditions, dealers, market prices and plant protection. The Pusa Krishi app gives farmers information on crops.
Among a host of other apps are the MKisan Application, Shetkari Masik app, Farm-o-pedia, Crop insurance mobile app, AgriMarket and Bhuvan Hailstorm App.
But farming apps are almost useless in many parts of Uttar Pradesh, where only 37 percent households have electricity connections, compared to 67 percent nationwide.
"The government wants to help us through these apps but if we don't have facilities such as electricity, how are we benefit from them," Kumar asked as other villagers nodded.
The villager said many people kept their mobile phones switched off for a large part of the day to save on battery because of recurring power failures.
"And then when we get internet connectivity, the speed is so slow that we can't access an app for information," he rued. Farmer Rashid Ahmed, who tried the Kisan Suvidha app, said he found it sluggish because of slow internet.
"I get an internet connection four kilometres from Pilakhana. It isn't possible for me to travel such a distance to get information," Ahmed said.
The farmers also said they knew little about the apps. "No government officer or even a village-level agriculture officer visited us to inform us about these apps. What we know is by word of mouth," farmer Ali Sher said. A few villagers who tried using eNAM, a pan-India
electronic trading portal that facilitates farmers, traders, exporters and others with a common platform, were told they had to carry their produce to an eNAM approved mandi at their own expense and that payment would be transferred to their bank account after a certainperiod of time.
Not too many farmers were happy with that, for under the present system, a middleman picks up the produce from the fields directly and pays them immediately in cash.
The government said it was taking steps to overcome the problems that the farmers faced. Union Agricultural Secretary Shobhana K Patnaik said the country was moving towards adopting clean energy that would help address the problem of erratic electric supply.
He cited the example of Koraput in Odisha, where people use solar panels — at a nominal price — for charging phones. "We are moving in the right direction. We are taking the right steps. Smartphones are becoming a big transformational tool for farmers and will soon give the desired result. Patience is what is needed right now," Patnaik told PTI.
But the farmers said it was difficult to be patient at a time of distress - caused by failing crops, heavy loans and low prices of produce.
Social worker Khurram Ahmed pointed out that the farmers had already been affected by demonetisation. "The pace of digitisation is slow because of a financial crunch. Demonetisation has adversely affected the rural economy and farmers are forced to sell their crops at
throwaway prices because of the cash crunch," he said.
Farmers were in "desperate" need of apps but couldn't use them because of these problems, Ahmed added.
India
Apart from Sibal, G-23 leaders Shashi Tharoor and M Veerappa Moily have also slammed Prasada for switching to the BJP
Politics
Sharma's appointment to the post negates the chances of his induction in the UP cabinet because of the BJP's larger principle of one-man-one-post, a party leader said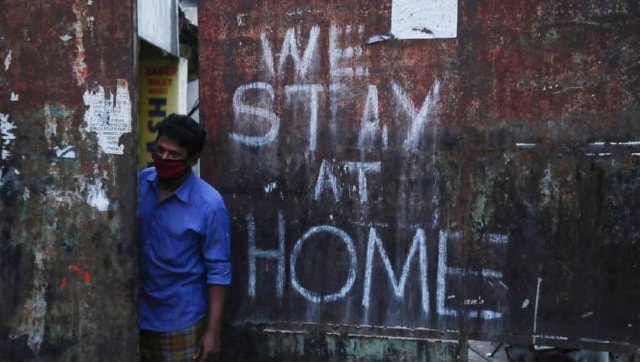 India
A maximum of five people are allowed at religious places, while 25 persons can attend wedding ceremonies or any function