Narendra Modi govt should revamp education system to instil discipline and nationalism in youth, not focus on military training
According to media reports, the Narendra Modi government is planning to train 10 lakh youth under the National Youth Empowerment Scheme (N-YES) to instil a sense of 'discipline and nationalism' and making that an essential qualification for jobs in defence, paramilitary forces and police
According to media reports, the Narendra Modi government is planning to train 10 lakh youth under the National Youth Empowerment Scheme (N-YES) to instil a sense of "discipline and nationalism" and making that an essential qualification for jobs in defence, paramilitary forces and police. Students fresh out of Class X and XII will undergo this 12-month military training, receive a stipend for this period and will be given vocational training, taught Information Technology skills, disaster management, Indian values through yoga, ayurveda and Indian philosophy to help make India "Vishwa Guru" (a reformer and teacher for the world).
But before the scheme is launched, a myriad of questions arise: Where will this training be imparted? And by whom? Are we equating the intake requirements of all forces? Since central armed police forces (CAPF) are not mentioned, do we understand the difference between them and the paramilitary forces? How and why will students be admitted from both Class X and XII? Do we understand the concept of entry levels in defence? If a student joins after Class X does he miss school? Will this qualification mean guaranteed recruitment in forces? Does this mean all other avenues of entry into forces are blocked? Why can't such training be integrated into existing schools and colleges "without" making it an essential qualification?
Obviously, announcing this scheme after four years, right before the elections, is an attempt to show that 10 lakh jobs are going to be created. Which is disingenuous since there are already vacancies in security forces. And it isn't as though the young men and women signing up for the armed forces are bereft of a sense of nationalism. If anything, it's the political class that suggested such a scheme which requires a lesson in discipline.
​Indeed, this same class of people would do well to examine the system of education in the country which serves to instruct our young men and women. They'll find there is little focus on educating the youth in ethics, values, patriotism, or a sense of nationalism. Question young students on the history of ancient India and they cannot go past the British, or at best, the Mughals. They have no idea about the Chola dynasty and Ashoka. They are largely unaware of the effect of Indian civilisation and culture over China, Japan, South East, South Asia and Central Asia.
All of which indicates that we need discipline, instilling nationalism and patriotism across the board and not just for the youth joining armed forces. What is lacking in the education curriculum—some of which was mentioned above—must be seriously looked into and rehashed.
 National Cadet Corps (NCC) training must be introduced in all schools and colleges. A countrywide survey is a must: Many well-to-do education institutions may only want part-time instructors and no financial assistance; they could be asked what's required to institute compulsory NCC training. There should be no need for massive accretions to NCC Directorate as well. Suitable ex-servicemen can be recruited as instructors or teaching assistants. Fashioning a few institutes on 'Sainik School' model is good as an add-on, but is insufficient.
The author is a veteran lieutenant-general of the Indian Army.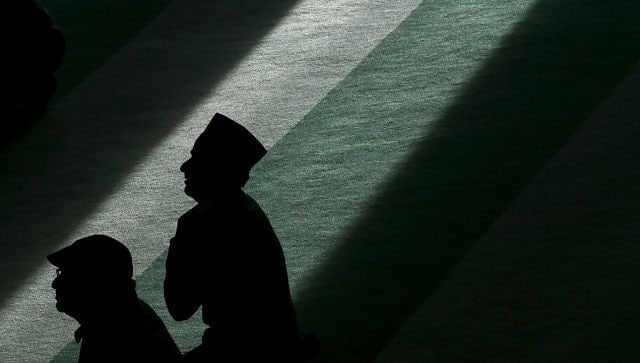 Opinion
We need to realise that religion is a map that helps bring us to the door of spirituality; we can either open the door or wander aimlessly looking for God
Opinion
The solution to the international Khalistani problem, now witnessing a rapid resurgence within Indian borders, is to stem the flow of foreign funds and propaganda with the assistance of fellow democracies
Opinion
The Economist's tone reflects the colonial attitude of its country of origin, Britain, towards an erstwhile subject.