Narendra Modi denounces gaurakshaks, calls them 'anti-social'
Modi made the sharp denouncement of cow vigilantes during his Town Hall-style address to mark the second anniversary of his government's MyGov initiative.
New Delhi: In his first comments on the violence against Dalits by cow vigilantes, Prime Minister Narendra Modi on Saturday strongly rebuked them, saying most of them are "anti-social" elements who are running "shops" in the name of cow protection which makes him "angry".
He asked state governments to prepare "dossiers" on the so-called cow protectors as 80 percent of them do illegal
activities at night and become cow protectors in the day, asserting that running such help groups does not mean harassing others.
Modi made the sharp denouncement of cow vigilantes during his Town Hall-style address to mark the second anniversary of his government's MyGov initiative.
His comments come at a time when his government and BJP are facing flak over incidents of violence against Dalits and
Muslims by cow vigilantes in various states including Uttar Pradesh, Gujarat and Madhya Pradesh.
"It makes me angry that people are running shops in the name of cow protection. Most of them are anti-social elements
hiding behind the mask of cow protection.
"I will ask state governments to prepare a dossier on such people as 80 percent of them will be found to be involved in anti-social activities which no society will approve of," he said.
Noting that more cows die from consuming plastics than are slaughtered, he said those who want to serve the animal should rather work towards stopping cows from eating plastics as that will be a bigger service.
Recalling his own work in the service of cow, he said at one health camp organised by him for the animal, at least two buckets full of plastic were removed from the stomach of one of them.
On the foreign policy front, the Prime Minister said "India first" is the central point of his government's diplomatic engagements.
"India first is the central point (of our foreign policy). It is about protecting India's strategic interest, it is to ensure that India marches forward in achieving economic prosperity by leaps and bounds and reaches the position which
it is destined to reach," Modi said.
The Prime Minister said time has changed and world has become interdependent, and no country can afford to live in a
particular group.
"The time of grouping has come to an end. Every country is linked to some other country," he said, adding walking
together in most cases has become the norm.
Showering praise on the Indian diaspora, he said they can play an important role in strengthening India's ties with
foreign countries and we should utilise their strength.
"The diaspora community has become very proactive, assertive and they can help in improving ties with many countries. India is making its place (in the world) with new energy and prestige," he said.
Answering a query on India's external engagement, Modi said there was no need to use words like aggressive, progressive and proactive in talking about the country's foreign policy which the questioner had used.
Find latest and upcoming tech gadgets online on Tech2 Gadgets. Get technology news, gadgets reviews & ratings. Popular gadgets including laptop, tablet and mobile specifications, features, prices, comparison.
India
India under successive governments failed to grasp the true nature of the Chinese communist state, strategic affairs expert Brahma Chellaney has said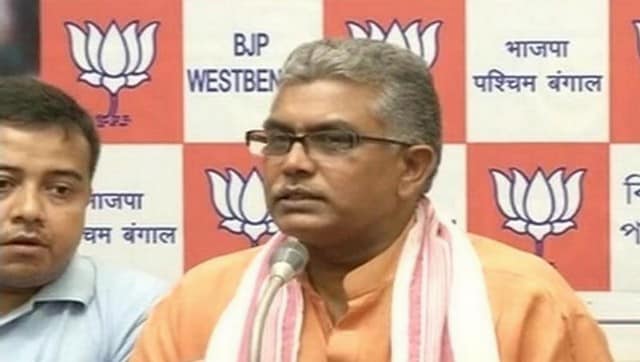 Politics
The West Bengal BJP chief made the remarks at a rally attended by a large number of people in Hooghly district on Wednesday. The district has registered the fifth-highest number of COVID-19 cases in the state
Politics
India's COVID-19 caseload has gone past 46 lakh, while 36,24,196 people have recuperated so far taking the national recovery rate to 77.77 percent