Narendra Modi congratulates Imran Khan, says he hopes 'democracy takes deeper roots' in Pakistan under PM-in-waiting
Prime Minister Narendra Modi called Imran Khan to congratulate him on the Pakistan Tehreek-e-Insaf (PTI) emerging as the single largest party in Pakistan's recently conducted general election, ANI reported.
Prime Minister Narendra Modi called Imran Khan to congratulate him on the Pakistan Tehreek-e-Insaf (PTI) emerging as the single largest party in Pakistan's recently conducted general election.  Modi, in his conversation with the PTI chief and Pakistan's prime minister-in-waiting, expressed hope that democracy would take deeper roots in Pakistan.
Earlier, the PTI announced that Imran will be sworn in as Pakistan's new prime minister before the country's independence day on 14 August and that it is trying to reach out to smaller parties and Independents to form the next government. Though the PTI emerged as the single largest party in the National Assembly after the 25 July elections, the party is still short of numbers to form the government.
PTI leader Naeenul Haq told media on Sunday night that consultations are on to complete the number game. "We have done our homework and he will take oath as prime minister before 14 August," Haq said.  According to the complete preliminary results announced by the Election Commission of Pakistan, the PTI has obtained 115 general seats — 12 short of a simple majority — while the PML-N and PPP have won 64 and 43 seats, respectively.
Pakistan's National Assembly comprises a total of 342 members, of which 272 are directly elected. To meet the required number of votes, the PTI leadership has reportedly been approaching the Muttahida Qaumi Movement-Pakistan (MQM-P), the Grand Democratic Alliance (GDA), PML-Quaid (PML-Q), and the Balochistan Awami Party (BAP), as well as Independents.
Imran has won from five constituencies while two other PTI candidates have won on two seats each. They can retain only one seat. The party will have to vacate six extra seats where by-polls will be held. Hence, the strength of party will be reduced to 110.
His ally Pervaiz Elahi of Pakistan Muslim League (PML-Q) has also won two seats and will vacate one before taking oath. Thus, the actual strength of PTI including its two allies—PML-Q with 3 seats after Elahi leaves one and Awami Muslim League (AML) with one seat—is 114.
Since elections were held on 270 seats due to the cancellation of voting on two seats and at least 7 seats will become vacant before the oath, the actual strength of the House will be 333.
Hence, Imran will need 167 members of the competed House on his side to become the prime minister. If the calculation is done on the basis of just those lawmakers who are directly elected on 270 seats, then it becomes simpler. Since the House will be reduced to 263 seats after 7 vacated by those elected on more than one seat, Imran will need 132 directly elected lawmakers to become the leader of the prime minister.
To further simplify its math, since PTI and allies have 114 seats, Imran still needs 18 members. His party is trying to win support of 13 Independent members and MQM which has 6 members. It is also expected to get support of 4 members of Balochistan Awami Party.
Meanwhile, the Election Commission has ordered recounting of 26 national and provincial Assembly seats. The list includes 15 National Assembly constituencies, including the two lost by former prime ministers Shahid Khaqan Abbasi and Syed Yousuf Raza Gillani. Recounting has also been approved at six Punjab Assembly seats, three Khyber Pakhtunkhwa Assembly and two Sindh Assembly seats.
Pakistan election 
In a related development, two main parties — PML-N and PPP — have agreed on formulation of a "coordinated joint strategy". The understanding on cooperation was reached during the first direct meeting between the leaders of the PML-N and PPP after the general elections on Sunday.
"It was an ice-breaker," said PML-N's Mushahid Hussain Sayed, when asked about the outcome of the meeting. "It was a very good meeting and you can call it a meeting of the minds." He said that there was complete unanimity of views between the two main parties that the "July 25 elections have been stolen".
The PPP delegation comprised former prime minister Yousuf Raza Gilani, Sherry Rehman, Qamar Zaman Kaira and Farhatullah Babar while the PML-N side was represented by Mushahid Hussain Sayed, Ayaz Sadiq, former prime minister Shahid Khaqan Abbasi and Sardar Mahtab Ahmed Khan.
Later, the PPP leaders also held talks with Jamiat Ulema-i-Islam (JUI-F) chief Maulana Fazlur Rehman, who also heads the MMA, and tried to persuade him to reverse his decision of boycotting parliament. Since the MMA has 12 seats, the combined seats of the PPP, PML-N and MMA become 117.
With inputs from PTI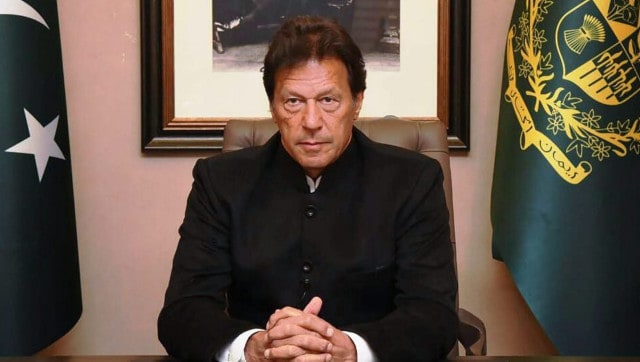 India
Earlier, there had been reports that Pakistan had blocked India's efforts to provide wheat to the Afghan people, amid the chill in relations between New Delhi and Islamabad over the Kashmir issue
India
Pilgrimage to the Kartarpur Sahib gurdwara was suspended in March last year because of the COVID-19 outbreak. The Kartarpur corridor was reopened on Tuesday for pilgrims
India
This is not the first time the Punjab Congress chief has stirred controversy; in 2018, he was slammed for embracing Pakistan army chief General Qamar Javed Bajwa