Narendra Modi calls Angela Merkel to congratulate her on assuming office as German Chancellor for fourth term
Prime Minister Narendra Modi, on Wednesday, called German Chancellor Angela Merkel to congratulate her on assuming office for the fourth successive term
New Delhi: Prime Minister Narendra Modi, on Wednesday, called German Chancellor Angela Merkel to congratulate her on assuming office for the fourth successive term.
An official release said Modi lauded "the strong leadership" provided by Chancellor Merkel to Germany, and the pivotal role played by Germany in European affairs during her tenure.
"Prime Minister Modi reiterated his commitment to continue working with Chancellor Merkel for deepening and strengthening the Indo-German bilateral relationship," the release said.
The Prime Minister also said during the telephonic conversation that he is looking forward to his forthcoming meeting with German President Frank-Walter Steinmeier, who will be on a State Visit to India from 22 to 26 March.
Merkel was officially reelected as the German Chancellor with the majority of lawmakers in the Lower Parliament backing her candidacy in a vote last week.
The majority vote in the Bundestag allowed the Christian Democratic Union leader to embark on her fourth term at the helm of German politics following months of negotiations with the Social Democratic Party (SPD) that culminated in the revival of the so-called grand coalition.
In a secret ballot, 364 of the Bundestag's 709 members had voted in favour of Merkel—nine more than the 50 percent required, CNN had reported.
Find latest and upcoming tech gadgets online on Tech2 Gadgets. Get technology news, gadgets reviews & ratings. Popular gadgets including laptop, tablet and mobile specifications, features, prices, comparison.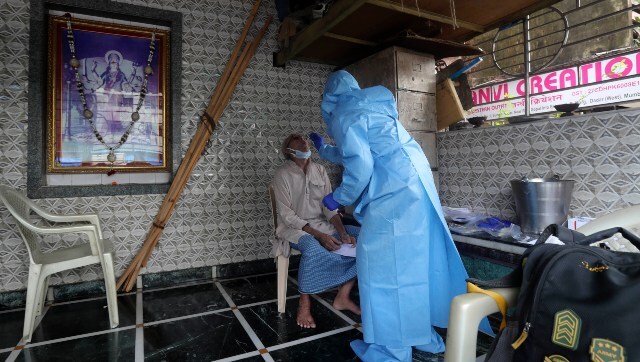 India
Coronavirus Updates: A 49-year-old government employee succumbed to COVID-19 in the Union Territory, while the 34 new cases took the total to 324.
India
On Sunday, Prime Minister Narendra Modi, in his 67th Mann Ki Baat address, touched upon a wide variety of subjects ranging from Kargil Vijay Divas and COVID-19 to promoting the vocal for local initiative and offering commiserations and support to the flood victims in Assam and Bihar.
India
The Indian Army on this day in 1999 declared an end to "Operation Vijay" and announced victory after the nearly three-month battle in the icy heights of Kargil.