Narendra Modi becomes the longest serving non-Congress PM, surpassing tenure of Atal Bihari Vajpayee
Modi, who took the oath of the prime minister in May 2014, became the fourth longest-serving prime minister after Jawaharlal Nehru, Indira Gandhi and Manmohan Singh
New Delhi: Narendra Modi has become the longest serving Indian prime minister of non-Congress origin, surpassing the overall tenure of Atal Bihari Vajpayee, Union minister Jitendra Singh said on Thursday.
"Today, Prime Minister Narendra Modi becomes the 4th longest serving prime minister in Indian history! He also becomes the longest serving Indian PM of non-Congress origin. Vajpayee ji served for 2268 days in all his terms combined. Today PM Modi has surpassed that tenure," Singh tweeted.
Singh is Minister of State in the Prime Minister''s Office (PMO).
Jawaharlal Nehru, Indira Gandhi and Manmohan Singh, all from the Congress, are the three longest serving Indian prime minister in that order.
Find latest and upcoming tech gadgets online on Tech2 Gadgets. Get technology news, gadgets reviews & ratings. Popular gadgets including laptop, tablet and mobile specifications, features, prices, comparison.
Politics
The Election Commission has allowed all recognised parties 30 star campaigners each, while for unrecognised parties the number is down to 20
India
India has been ranked lower than its neighbours, including Pakistan (88), Nepal (73) and Bangladesh (75), in the global report released recently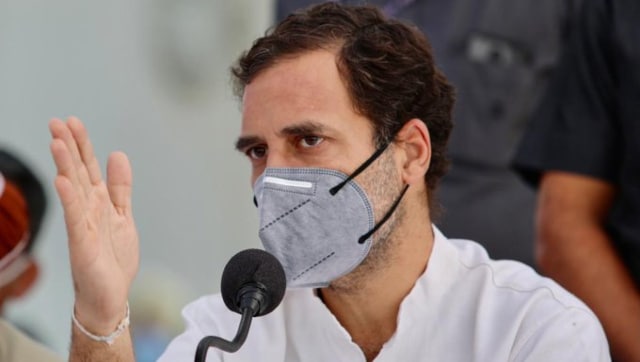 India
"The real danger to India isn't that our prime minister doesn't understand. It's the fact that nobody has the guts to tell him," Rahul said on Twitter, attaching a video clip of Narendra Modi suggesting use of wind turbines to produce oxygen