Narendra Modi asks Muslims to ensure that the triple talaq issue is not 'politicised'
Prime Minister Narendra Modi on Saturday urged the Muslim community to ensure that the triple talaq issue was not 'politicised'.
New Delhi: Prime Minister Narendra Modi, on Saturday, urged Muslims not to view the triple talaq issue from a political perspective and expressed the confidence that efforts to end the practice would be led by "enlightened" members of the community.
At a function to mark the Basava Jayanti celebrations inhonour of Kannada philosopher Basaveswara, Modi referred to the 12th century reformer's movement against regressive practices to speak about triple talaq.
"I appeal to you not to view the triple talaq issue from a political perspective. Come out and find a solution. That solution will have its own majesty and generations will remember you," he said.
Modi said he hoped that "powerful people" would emerge from society and help "eradicate outdated practices and evolve modern systems".
He called upon Indian Muslims to lead not just those from the community in the country, but to show the "path of modernity" to Muslims worldwide.
"That is the kind of power and energy this land gives to all of us," he said to thunderous applause.
The prime minister spoke about women's empowerment, equality and good governance, as preached and practised by Basaveswara.
Referring to triple talaq, Modi said, "I am sure enlightened people will also emerge from among Muslims and come forward to end this practice, liberating our Muslim daughters and mothers from the scourge. I am sure enlightened Muslims will take this responsibility upon themselves."
Modi also released a digital volume of Basaveswara's works titled "Vachan" in 23 languages. The works comprise 2500 sermons delivered by the philosopher.
The event assumes significance in view of the 2018 assembly elections in Karnataka, where Lingayats are a formidable community. Basaveswara, also known as Basavanna, is their most powerful icon.
The prime minister used the platform, hosted by the Basava Society, to repeat his government's message of "Sabka Saath Sabka Vikas (United with all, Development for all)" and said people had to progress without discrimination.
"People should get homes, access to power without discrimination. Farmers should get fertilisers and insurance benefits without any distinctions. That is the meaning of our government's message of 'Sabka Saath Sabka Vikas'," he said.
Interspersing his 40-minute address with the sayings of the poet-philosopher, he said today's youth were ignorant about the preachings of the reformers of the Bhakti movement.
"Call it loopholes in our education system or our propensity to ignore our own heritage, the youth today would know nothing of how eminent and evolved Indians like Basavanna spoke against evil social practices and in favour of women's empowerment as long back as 700 years," he said at the function, also attended by union minister Ananth Kumar and Karnataka BJP chief BS Yeddyurappa.
Modi recollected that India had been blessed with saints and reformers who had transformed society.
India's history, he added, was not only about defeat, poverty or colonialism. "India gave the message of good governance, non violence and Satyagraha" to the world.
Modi also paid tribute to former Vice President BD Jatti, who founded the Basava Society in 1964. The golden jubilee of the society was celebrated today.
After the event, the prime minister walked up to the audience to meet the family of Kannada scholar and rationalist MM Kalburgi, who was killed in Dharwad, Karnataka, last year.
Find latest and upcoming tech gadgets online on Tech2 Gadgets. Get technology news, gadgets reviews & ratings. Popular gadgets including laptop, tablet and mobile specifications, features, prices, comparison.
India
Wishes have poured in for Prime Minister Narendra Modi on his birthday as he turned 70 on Thursday. Several prominent world leaders greeted the prime minister on his special day. Russian President Vladimir Putin, German Chancellor Angela Merkel, Nepal Prime Minister KP Oli, the Dalai Lama, among others were some of the prominent names who wished Modi.
India
The seer died of age-related ailments at the Edaneer Mutt in Kerala's Kasargod on at 3.30 am on Sunday, said police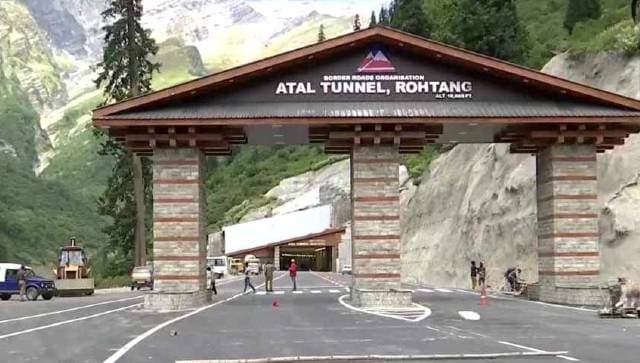 India
Built at a cost of over Rs 2,500 crore, the idea was conceived by the Indira Gandhi govt in 1983. Work, however, started only in September 2009 — seven years after the then prime minsiter Atal Bihari Vajpayee approved the project