Narendra Dabholkar murder: Activists hold protests in Pune, slam Maharashtra govt for slow pace of investigation
Tushar Gandhi criticised the Maharashtra government over the 'slow pace' of investigation into Narendra Dabholkar's killing.
Pune: Tushar Gandhi, the great grandson of Mahatma Gandhi, criticised the Maharashtra government on Monday over the "slow pace" of investigation into the killing of Pune-based rationalist Narendra Dabholkar.
He said that during the last five years since the killing of Dabholkar, the outfits involved covered up their tracks by erasing their links with the conspirators and actual killers.
"When we raise a question as to why the recent arrest in Dr Dabholkar case was made, and why similar action was not taken earlier, the answer is very simple — they wanted to erase the links of the outfits, its conspirators with the actual killers," said Gandhi.
He was speaking at the 'Jawab do' rally, organised to observe the fifth death anniversary 'of Dabholkar in Pune.
The CBI had arrested Sachin Andure, the alleged main shooter, on 18 August.
Gandhi said chances are that the accused will be let off due to lack of evidence by courts.
"Even if they are penalised or convicted, the real perpetrators or outfits at whose behest Dabholkar, (Govind) Pansare, MM Kalburgi and Gauri Lankesh were killed, will never be penalised, because courts cannot penalise or prosecute such outfits," said Gandhi. He said such outfits should be isolated socially.
Gandhi rued that if somebody asks questions, he or she is dubbed as 'anti-national' these days.
Noted film actor and director Amol Palekar also criticised the Maharashtra government for 'slow pace' of investigation into the Dabholkar case.
"If the government takes five years to arrest two persons, then how much time will it take to reach the real conspirators? Whatever progress that was made in the case in terms of arrests was because of the constant pressure from judiciary," he said.
Megha Pansare, daughter-in-law of slain rationalist and CPI leader Govind Pansare, said the recent developments regarding the probe suggest that the killings of Dabholkar, Pansare, Kalburgi and Lankesh had a common link. On the recent seizure of crude bombs and firearms from three persons by the Maharashtra ATS, she said right-wing Sanatan Sanshta has been "talking violence and spreading venom through its publication Sanatan Prabhat".
"Not only the four families of slain rationalists, but also the like-minded people should be brought together to build a consensus on the demand for banning the outfit," she demanded.
Earlier in the day, a protest rally titled 'Jawab Do' was taken out from Vittal Ramji Shinde bridge (Omkareshwar Bridge) where Dabholkar was shot dead on 20 August, 2014. It culminated at Sane Guruji Smarak.
Noted playwright and theatre artist Atul Pethe, actor Sonali Kulkarni, activist Baba Adhav and members of MANS (Maharashtra Andhashraddha Nirmulan Samiti) and various organisations participated in the march.
Dabholkar was shot dead in Pune in 2013, Pansare in Kolhapur in 2015 (He died in Mumbai), Kalburgi in Karnataka in 2015 and Lankesh in Bengaluru in 2017.
Investigating agencies are probing if the killings were carried out by right wing activists.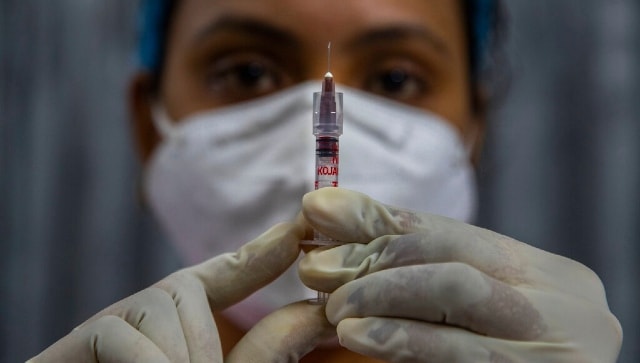 India
Maharashtra had reported 39,544 cases on 31 March, 54,022 cases on 7 May, 53,605 on 8 May and 48,401 on 9 May
India
Eight workers were said to be at the unit at the time of the incident. However, no casualties have been reported.
India
Due to the second wave of coronavirus, Maharashtra Day will be observed in a simple manner this year