Narada sting: Forensic tests need to be conducted on tapes, observes Calcutta HC
Observing that the Narada sting operation had impacted the people, the HC said that a proper investigation was required to unravel the truth.
Kolkata: The Calcutta High Court on Tuesday observed that since the Narada sting tapes created a flutter in society, forensic tests needed to be done to find out the genuineness of the videos circulated which show some Trinamool Congress leaders purportedly accepting money.
A division bench, comprising Chief Justice Manjula Chellur and Justice A Banerjee, observed that since the allegations were serious in nature and had caused a flutter in society, investigations needed to be completed fast to meet the ends of justice.
A court-appointed three-member committee submitted the raw video footages and a mobile phone used to record the sting operation before the bench which is hearing a PIL seeking an investigation by an independent agency into the allegations of Trinamool Congress leaders, including MPs and state ministers, allegedly accepting money and forensic examination of the tapes.
Observing that the matter had impacted the people, the bench said that a proper investigation was required to be done to unravel the truth.
The issue is dangerous as if the allegations are true and equally dangerous if the allegations are found not to be true, the court said.
Public trust and confidence are of utmost importance and all of them are public representatives, the bench observed.
It said that in order to find out whether the footage was genuine, forensic test should be done.
The bench had formed the committee, comprising a CBI officer, an IGP-rank officer of West Bengal Police and the Registrar (original side) of the High Court to go to Delhi and collect the video tapes and the device used to record the sting as Mathew Samuel, editor of Narada News portal, had expressed apprehension that he could be harmed if he came to Kolkata for handing over the tapes to the court.
Samuel handed over the tapes and the mobile phone used to videograph the sting to the committee at Banga Bhavan, West Bengal government's guest house, in Delhi on Monday.
The matter was posted for further hearing on 27 April.
The footage and device were directed to be kept in a nationalised bank locker in the meantime.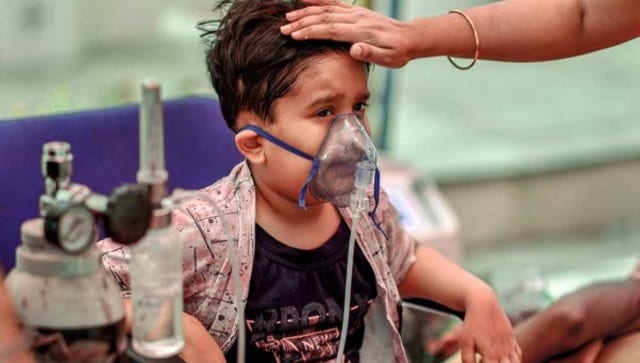 India
The head of the pediatric department of Siliguri district hospital said the number of daily patients with fever has increased from 200 to 300
Politics
The Balurghat MP further said Mamata Banerjee should 'stop harbouring ambitions of becoming the next PM' and concentrate on running Bengal properly
Politics
A PhD in botany, 41-year-old Majumdar, known to be sharing close ties with Ghosh, is the first state president of the saffron camp from north Bengal.