Nandini Sundar booked for murder of Chattisgarh tribal, calls FIR absurd, vindictive
Shankar Baghel, the slain tribal along with other villagers had reportedly lodged a complaint against Nandini Sundar and others in May for inciting tribals against police.
Delhi University (DU) professor Nandini Sundar along with other persons has been booked for the murder of a tribal person in the insurgency-hit Sukma district of Chhattisgarh.
According to police sources, apart from Sundar other people booked for the murder include Vineet Tiwari, a member of Joshi Adhikar Sansthan, a Delhi based NGO, Sanjay Parate, Chhattisgarh state secretary of CPI (M), and JNU professor Archana Prasad, along with other alleged Maoists.
The accused are booked under section 120 B (criminal conspiracy), 302 (murder), 147 (punishment for rioting), 148 and 149 of IPC at Tongpal police station, according to PTI. The report further adds that the Inspector General of Police (Bastar Range) SRP Kalluri has said that "strongest possible action" will be taken against those guilty after the investigation.
According to another report in Hindustan Times, armed Maoists killed "Shamnath Baghel with sharp weapons late Friday at his home in Nama village in Tongpal area."
It is alleged that Baghel and some of his associates were spearheading a protest against Maoist activities in their village since April and the accused in the case provoked the Maoists to kill him.
According to the report, Baghel and other villagers had lodged a complaint against Sundar and others in May for allegedly inciting tribals against police.
Sundar however, rubbished all allegations made against her stating that action against her was "patently absurd." In an email reply to Firstpost, she said, "The FIR is patently absurd. How can we be charged with murder and rioting when we are not even there? This is clearly part of IG Kalluri's attempt to intimidate and harass journalists, lawyers, researchers, political leaders and human rights activists who have exposed the reign of fake encounters, gang rapes etc. that are going on in Bastar." " In particular, this is a direct fall out of the CBI chargesheet of special police officers turned constables for arson in Tadmetla in 2011, an operation which Mr. Kalluri directed," she added.
However, as reported by PTI , the Inspector General of Police, Bastar Zone has stated that strict action will be taken against the accused after due investigation.
Meanwhile, various public intellectuals have come out in support of Sundar. Historian Ramchandra Guha, attacking Chhattisgarh police in a tweet wrote, "This vicious and vindictive FIR proves beyond doubt that Chhattisgarh is a police state."
Professor Nandini Sundar is one of the bravest, and most decent, Indians I have known. The CG Govt's action shows their utter depravity

— Ramachandra Guha (@Ram_Guha) November 8, 2016
Senior Supereme Court advocate Prashant Bhushan also backed Sundar in his tweet.
Outrageous! Raman's killer cop Kalluri,books DU Prof Nandini Sundar,who had moved SC to ban Salwa Judum, for murder!https://t.co/UnBJsX6E07

— Prashant Bhushan (@pbhushan1) November 8, 2016
Prof Nandini Sundar, booked by CG's killer cops, for murder of Adivasi woman, had written a book on police atrocities on Adivasis of Bastar https://t.co/e1H2E6I59q

— Prashant Bhushan (@pbhushan1) November 8, 2016
All the contact numbers mentioned on the official website of Chhattisgarh police were unreachable but when Firstpost contacted Niraj Kumar Bansod, Collector and District Magistrate of Sukma district, to enquire about the FIR, he said that he was unaware of the incident and needed to get in touch with concerned authorities to give any information regarding the case.
Also read, Nandini Sundar's interview to Firstpost about her book on Maoist conflict in Bihar
Find latest and upcoming tech gadgets online on Tech2 Gadgets. Get technology news, gadgets reviews & ratings. Popular gadgets including laptop, tablet and mobile specifications, features, prices, comparison.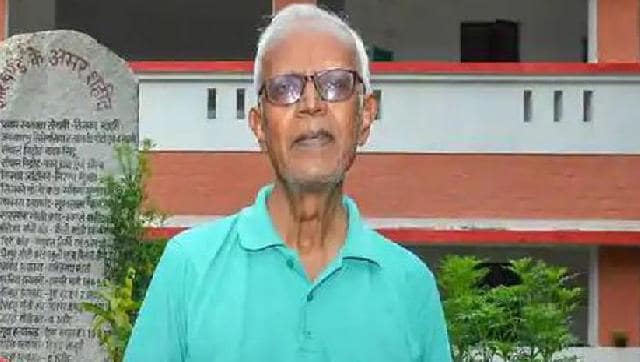 India
Swamy, arrested in the alleged Elgar Parishad-Maoist links case, also filed a bail plea in the special NIA court, citing health issues, including Parkinson's disease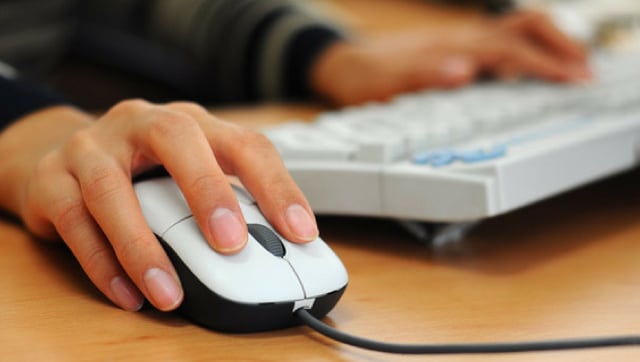 India
Candidates whose names have appeared in the second list, will have to report online and participate in the document verification process. The window will be open till 28 November up to 5 pm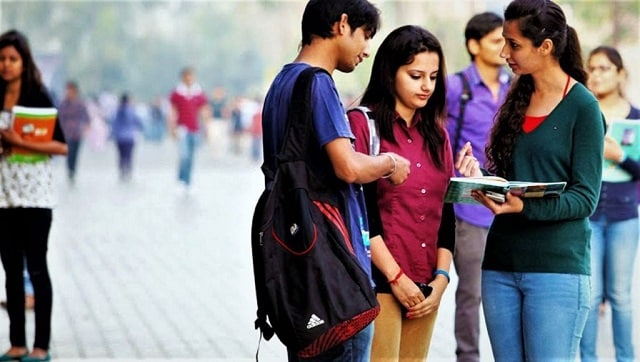 India
The NTA released the results of DU PG entrance exam 2020, which was conducted from 6 to 11 September, in the last week of October