Najeeb row: JNUSU should have taken an impartial stand and not side with assaulters
In a letter signed by the president and one AISA councillor from the School of Languages alleged Najeeb Ahmed of violence while the assault on him was not mentioned.
It is more about the politics of it than actually looking for Najeeb Ahmed, an MSc first year student of the Jawaharlal Nehru University, who went missing from the campus on 15 October following a fight the previous night.
Eight days have passed since Najeeb went missing mysteriously but various political outfits on the campus who are busy forwarding their own agendas seem hardly bothered.
Who cares for a common student?
Instead of showing an urgency to locate Najeeb, that's what we naturally hoped for, JNUSU (AISA-SFI led) directed their energies more in attacking the ABVP. They repeatedly tried to draw a comparison with the lynching of Akhlaq in Dadri citing that the Najeeb incident has a similarity in the pattern it was carried out.
On the night of 14 October, the attack that took place on Najeeb by some ABVP activists looks a well-planned one. Although the Jawaharlal Nehru University Students'Union (JNUSU) president Mohit Pandey personally saved him, the analogy with the Dadri lynching incident if true would put the JNUSU in a position no different to the Akhilesh Yadav government in Uttar Pradesh.
Why Najeeb felt threatened after this attack? One should ask this fundamental question.
It was not for the first time that he was residing at a residential university as he went to the Aligarh Muslim University before. So he must be aware that students in these campuses at times indulge in violent altercations. It is only obvious that different students side with different parties in such situations.
But what differentiated his experience at JNU from any of his previous experiences was the role of AISA-SFI-led JNUSU and other elected student representatives.
On the night of 14 October, as ABVP activists were beating him up, the reason for this violence is still sub-judice, by his own account the JNUSU president arrived there. According to Pandey, he saw Najeeb being attacked by ABVP activists. However, he was not the lone AISA-SFI activist present at that time. How come students kept assaulting a fellow student in the presence of the elected representatives? What were they doing? Najeeb should have been horrified witnessing that the elected leaders are not saving him or are incapable of saving him. If it was not enough for him, when produced before the warden he saw everybody siding with his assaulters.
In a letter signed by the president and one AISA councillor from the School of Languages alleged him of violence while the assault on him was not mentioned. His own roommate, also an elected convenor from AISA, signed a letter which demanded strict action against him. Just imagine a situation when the main opposition political outfit is assaulting an individual and those in power also side with the assaulters.
In such a hostile situation, would not he feel threatened? Everybody was against him. The elected leaders failed to save him from the violence and later took a partial stand. The JNUSU president approved a very biased decision. JNUSU and other outfits who are calling it an attempt of 'mob-lynching' are very right. But what is not coming out is who formed this 'mob'?
Had it been just 10-15 ABVP activists without any major leader involved, Najeeb would not have felt so threatened. If he had this confidence that some people will hear his side of the story, it would have given him some courage. What he witnessed was that the newly elected JNUSU president did not listen to him and the student body took a biased stand against him.
For Najeeb who had joined the campus only a month before the incident, it is intriguing to believe that he could have been a cause for such a high-scale violence. The JNUSU should have had taken an impartial stand and most importantly the responsibility for his welfare.
(The author is a research scholar of Modern History at JNU, New Delhi.)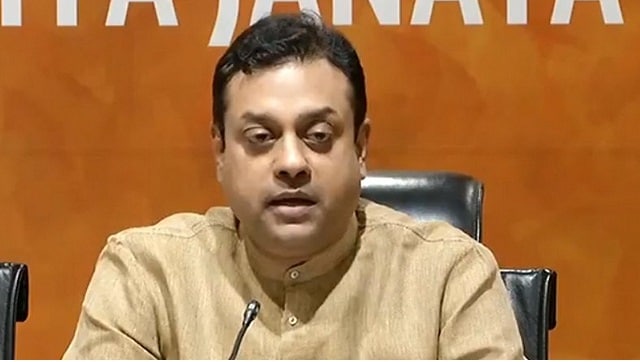 India
BJP national spokesperson Sambit Patra, in a press conference, alleged that the Congress sacrificed not only the Kashmiri Pandits but also the development of the region
Politics
The tussle for the state in 2022 will see a quadrangular contest between the Congress, the Shiromani Akali Dal, the BJP and the AAP
India
Fernandes, who had undergone a surgery to remove a blood clot from his brain in July, was admitted to the hospital in Mangalore after suffering a head injury while practising yoga at his home.