Najeeb Ahmed case: Police detain missing JNU student's mother, students for protesting outside Delhi High Court
About 20-25 students and some others, including a journalist, were detained by police on Monday for protesting outside the Delhi High Court over the disappearance of JNU student Najeeb Ahmed, whose case was being heard there
New Delhi: About 20-25 students and some others, including a journalist, were detained by police on Monday for protesting outside the Delhi High Court over the disappearance of JNU student Najeeb Ahmed, whose case was being heard there.
Fatima Nafees, mother of Ahmed, was also among those detained. She was also protesting with a demand that her son be found soon.
A video, which soon went viral in the social media, showed four to five women police personnel dragging Nafees on the road and forcing her inside the police Gypsy.
Nafees and the journalist, employed with an online news portal, along with another Jawaharlal Nehru University (JNU) scholar, were taken to Tilak Marg Police Station and detained there for two hours.
Other students were taken to the Barakhamba Police Station and were released later.
"I was detained and forced to sit in the police Gypy without any reason. Even after I repeatedly told them that I was a journalist and showed them my press I-Card, they didn't let me go," Ghazanfar Abbas, a reporter with India Tomorrow, told IANS.
He said he was not given any justification for his detention.
Abbas said that the rounding up was completely uncalled for and that at the time of being dragged into the car, Nafees was giving an interview to a news channel.
The court has been hearing a habeas corpus plea filed by Nafees that her son be produced by the police and the Delhi government before the court.
Ahmed had gone missing in October 2016 after he was allegedly beaten up by RSS-backed Akhil Bhartiya Vidyarthi Parishad supporters in the JNU hostel where he was living. He was alleged to have been roughed by a group of about 20 students and was threatened with killing.
Business
The stake sale process, which begun on January 2020, faced delays due to the COVID-19 pandemic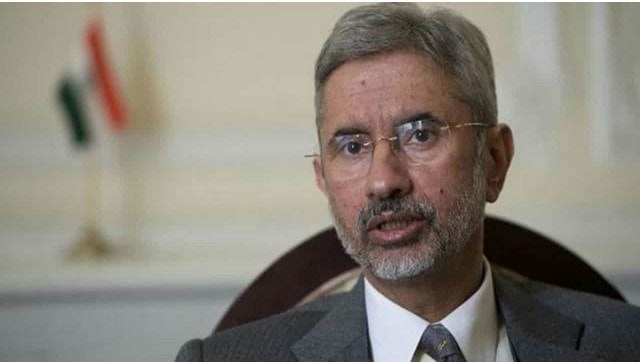 India
S Jaishnkar said India's approach to Afghanistan has always been guided by its historical friendship with its people and it will continue to be the case
Business
The company will hold investor/analyst calls on 13 October to discuss the financial results for the quarter ending 30 September