Nagla Fatela and a deleted PM tweet: Is Narendra Modi in dark about 'electrified' Indian villages?
Case in point: Modi's claim during his 90-minute Independence Day speech on Monday, where he spoke about a village called Nagla Fatela, not far from the national capital.
How many of India's households are actually 'electrified'? Prime Minister Narendra Modi, in his Independence Day speech on Monday, claimed that 10,000 of the 18,000 unelectrified villages (according to 2011 Census data) have been electrified now. Is that claim true in spirit?
It's a difficult question to answer since the numbers on the paper could show something that may not be the reality on the ground.
Firstly, let's take a look at the definition of village electrification. According to the Ministry of Power, a village is electrified, if:
1) Basic infrastructure such as distribution transformer and distribution lines are provided in the inhabited locality as well as the Dalit Basti hamlet where it exists;
2) Electricity is provided to public places like schools, panchayat office, health centers, dispensaries, community centers etc;
3) The number of households electrified should be at least 10 percent of the total number of household in the village.
In other words, if there is a distribution transformer in the village and enough poles to take the electricity to public institutions and one tenth of houses, the village goes into the government registers as electrified. This doesn't factor in power cuts over several hours (or minimum hours of power needed in the village or its skewed distribution).
This is a major problem in rural areas. Imagine if power is made available only for three-four hours? What is the point in calling that household fully electrified? Also, if only 10 of 100 households in the village have power connection, how can one call that village 'electrified' in its true sense?
These are not just assumptions, this is the ground reality.
Ever since PM Modi announced his intention to cover all 18,000 unelectrified households in his 2015 Independence Day speech, (after renaming the Rajiv Gandhi Grameen Vidyutikaran Yojana as Deendayal Upadhyaya Gram Jyoti Yojana) the power ministry has been on a mission mode to get the numbers done. But, it's dangerous to rush to try to meet the target as the purpose often gets lost.
Case in point: Modi's claim during his 90-minute Independence Day speech on Monday, where he spoke about a village called Nagla Fatela, not far from the national capital. "It takes only three hours to reach Nagla Fatela. But it took 70 years for electricity to reach there," Modi said. But a report in The Indian Express on Wednesday showed that Modi's claim about Nagla Fatel, in reality, is wrong. According to the report, 450 of the 600 homes in the village do not have power. The remaining get electricity but from illegal 'katia' connections, which basically means they connect their homes to a transformer meant to run 22 tubewells and, in return, pay Rs 395 for two months to the Dakshinanchal Vidyut Vitran Nigam Limited (DVVNL), the report quoted village pradhan Yogesh Kumar.
"It's true that the government made arrangements for electrification of our village under the Deendayal Upadhyay Gram Jyoti Yojana. We got poles, wires and meters but power supply remains a distant dream for us," said Kumar.
What more, the villagers claim that the photos shared by the PMO showing villagers watching TV on Independence Day "are not of our village." Shortly after tweeting the photo the PMO said, "People of Nagla Phatela watching the Independence Day celebrations for the first time. More power to them," the PMO quietly deleted the tweet but not before someone took a screenshot.
Why @PMOIndia deleted this Tweet? If the village is indeed Nagla Phatela!!! :O pic.twitter.com/lcggI6fJ8z

— Kapil (@kapsology) August 16, 2016
who the hell watch 15Aug speech with Govt sponsored flags of Red-fort unless its a PR trick? pic.twitter.com/YfnKQz7zeg

— Kapil (@kapsology) August 16, 2016
On Tuesday afternoon, the PIB issued a press release explaining that Nagla Fatela is indeed an electrified village. "Following are the facts regarding electrification of village Nagla Fatela, Hathras (Mahamaya Nagar) Uttar Pradesh.
"...DVVNL Agra, reported in October 2015 that infrastructure work for electrification of the village Nagla Fatela has been completed and the village has been electrified. Accordingly the village has been shown as electrified in the GARV App by REC," the release said.
But, The Indian Express report shows that the PIB's claim was refuted by V S Gangwar, Chief Engineer at DVVNL's Aligarh division. "We did not send any such information about electrification of Nagla Fatela village to the central government."
What does this whole affair mean? Is the Centre lying about the DVVNL's note? Was the PM misinformed about Nagla Fatela for something as important as the Independence Day Speech? Something is seriously amiss here.
But, the bigger worry is not that. Nagla Fatela is officially 'electrified' village in power ministry's records, that is, on paper electrified, but in reality, not. There lies the big danger. If the 10,000 villages Modi mentioned are electrified, then should we even trust these numbers? It is like saying if you can write your name in your mother tongue and know nothing else, you are a literate person. Clearly, you are not.
A data analytic portal, IndiaSpend, has also pointed out that PM's claim is disputed. According to IndiaSpend, Modi's figure is exaggerated by 591 villages. That isn't a big issue, let's give it the benefit of statistical error.
But, IndiaSpend also refers to its earlier report which claimed that several of the 'electrified' villages do not have electricity. In Uttar Pradesh, three of four households get electricity for less than 12 hours a day, FactChecker had reported in November 2015.
In Jharkhand, only two percent of electrified households get electricity for 20 or more hours; 81 percent do not even get four or more hours' electricity in the evenings, while 60 percent face three or more days of total blackouts every month.
Now, that's a worrying fact. If one extrapolates this situation to other states of the country, the claim of Modi-government on rural electrification will be seen with major suspicion.
In the case of Nagla Fatela, Modi chose the wrong village to showcase.
An op-ed piece in The Hindu published on 7 October, 2014 by Rahul Tongia, a non-resident Fellow at Brookings India, adjunct professor at Carnegie Mellon University and an advisor to the Smart Grid Task Force of Government of India, throws interesting insights to this problem of 'electrified' but unelectrified villages.
Tongia, citing the 2011 Census data, wrote that if we considered household-level data, only 55.3 percent of rural homes used electricity as the primary source for lighting. The figures were lower for houses with a wire as per National Sample Survey data.
This presents two problems before us. First, is the household electrified? More importantly, is there power when needed? A question in the FAQs (frequently asked questions) section of the RGGVY website explains this problem better:
"My village has been electrified but there is no electricity, how could RGGVY help?"

The answer to this goes thus:
"Ensuring supply of power is the responsibility of the concerned State power utility. RGGVY does not have any role to play in this regard. Concerned power utility may be approached for the same."
Tongia argues that a village can be called electrified only if majority of the households have good supply of electricity and ends his article saying, "why we need meaningful electricity service, not merely a wire connection to every household."
This summarises the problem of claims and reality. Besides, there have also been reports of uninhabited villages being classified as electrified. Examples are Panalomali, Kusadangar and Patyetapali in Odisha and Sunwara in Madhya Pradesh — all counted as electrified villages — but with no one living there.
This reminds one the case of Jan Dhan Yojana, where public sector bankers were put at gun point and made to run from pillar to post to meet the targets of new bank accounts set by the government (in the process resulting in duplicate accounts).
Right now, it is power ministry officials' turn, who have been tasked to meet the unrealistic targets on village electrification. The effort is welcome, but, in the process, it shouldn't end up as mere paper exercise.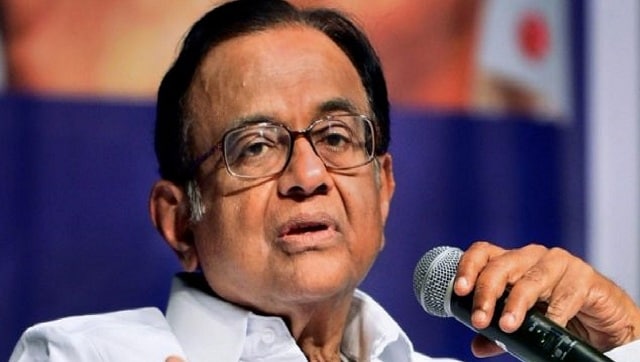 India
In a statement, Chidambaram said, the facts and circumstances concerning Gandhi's detention in Sitapur "conclusively establish that there is no rule of law in UP".
India
A tactical move was made to not block the entry of farmer leader Rakesh Tikait to Lakhimpur and he was allowed to come last night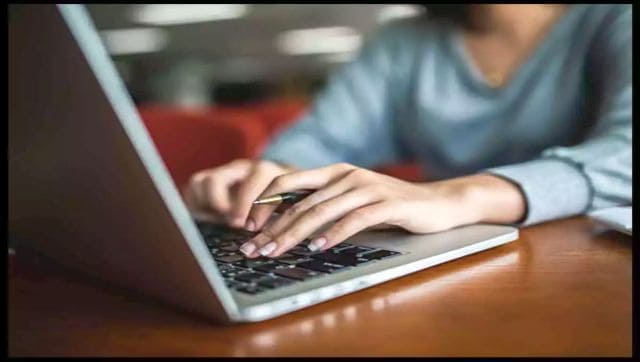 India
Candidates should note that the application process for UPCET 2021 began on 7 October and will end on 25 October. While the facility to deposit the required fees will be open till 26 October.