Nabha jailbreak master mind Ramanjit Singh arrested in Hong Kong, Punjab police to seek his extradition
Ramanjit Singh alias Romi, a mastermind of the sensational November 2016 Nabha jailbreak case has been arrested in Hong Kong and the Punjab Police will shis extradition, official sources said on Friday
Chandigarh: Notorious criminal Ramanjit Singh alias Romi, a mastermind of the sensational November 2016 Nabha jailbreak case has been arrested in Hong Kong and the Punjab Police will seek his extradition, official sources said on Friday.
Romi against whom Interpol issued a red-corner notice earlier  was arrested in connection with a robbery in Choi Hung Estate, Kowloon.
"A formal request will be sent through diplomatic channels for Romi's extradition, who is a known facilitator of several notorious gangsters, including slain gangster Vicky Gounder, and Inter Services Intelligence-backed Pakistan terrorists," a police spokesperson said.
Punjab Police was informed about his arrest by Interpol, said the spokesperson, who said Romi's involvement had figured in targeted sectarian killings in Punjab and also drugs and weapons smuggling.
The spokesperson said Romi was acting as a link between Punjab gangsters and ISI- backed Pakistan-based terrorists and coordinating their activities through WhatsApp, VoIP platforms and social media.
"Romi had masterminded the Nabha jailbreak while he was lodged there in June 2016 and after his release on bail a month later, had fled to Hong Kong, from where he had facilitated the daring escape, with the help of gangster Gurpreet Singh Sekhon, who was still lodged at Nabha prison. Besides providing money, Romi had assured the escapees safe houses and had given his Hong Kong contact number for providing logistical support," the spokesperson said.
"Romi's name had figured prominently in connection with a busted terror module responsible for seven hate killings in the state. Romi was also in touch with UK national Jagtar Singh Johal alias Jaggi, a key conspirator in the targeted killings of Hindu and Shiv Sena leaders, including Brigadier Jagdish Gagneja, Vice President of Punjab Rashtriya Swayamsevak Sangh unit in 2016."
Besides, he claimed, Romi was also wanted for illegal transfer of funds for criminal and terror activities, abetting and facilitating terrorists, kidnapping and smuggling of weapons. He is also suspected to be a major conduit for drug smuggling through Pak-based contacts.
India
Both the accused were handed over to Punjab Police from Rohur and Dhalli police stations respectively
India
A joint committee comprising students and senior functionaries has been formed to address certain issues pertaining to hostel timings and other demands of the students, sources in the varsity said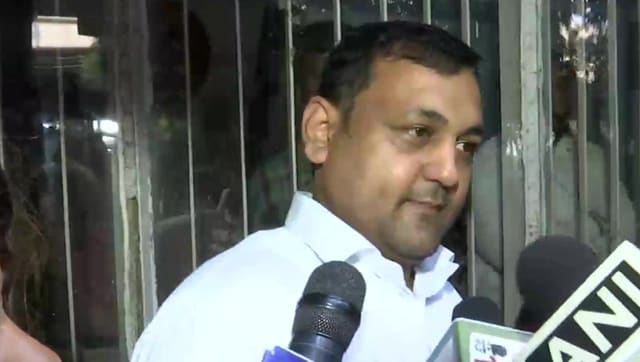 India
Police have arrested arrested the accused woman, her alleged boyfriend, who has been nabbed from Himachal and a 31-year-old man who has also been apprehended from the hill state on Sunday evening