Muzaffarpur horror wake up call for the country to protect its vulnerable after TISS Koshish survey leads to shocking findings
Team TISS has blown the lid off from the state-sponsored, severely afflicted prophylactic institutions, established to protect the infirmly marginal.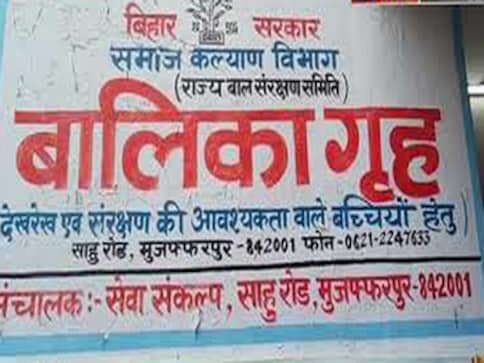 Thou shall not be a victim
Thou shall not be a perpetrator
Above all, thou shall not be a bystander.
— Yehuda Bauer's Rethinking the Holocaust
Revelations made by Team Koshish, a Tata Institute of Social Science initiative on homeless and destitution, about the state of shelter homes in Bihar has not only rattled the political circles and the civil society but also put the entire nation to shame. Comprised of seven scholars under the tutelage of TISS associate professor Mohammad Tarique, Team Koshish, in a first of its kind endeavour, extending for six months, conducted an unprecedented audit of 110 state-run and private shelter homes across 35 districts of Bihar. What came out as findings were critical enough to commission a Central Bureau of Investigation inquiry by the state government and forced the Supreme Court to take suo motu cognisance of the issue seeking an explanation from the authorities.
The recommendation to involve TISS in the survey came from none other than the head of the social welfare department in the state. Shelter homes included accommodation for women, childcare institutions, adoption agencies, rehabilitation centres for beggars and old age homes.
Supposedly, these homes are meant to be safe abodes where vulnerable, abandoned destitute like women, children, elderly and mentally unsound take refuge. Team Koshish's uniquely concerted exercise based upon punctilious examination lead to stark disclosures about mental, physical and sexual abuse of women and children. One Muzzaffarpur shelter home has left the country reeling with shock and disbelief. The child welfare committee president endowed with powers of a judicial magistrate was allegedly the abuser himself. The dire off-putting standpoint in this whole proceeding is that institutions created to safeguard and protect the vulnerable had become perpetrators of violence and abuse.
Ironically, the horrific abuse happened, despite a plethora of safeguards in the form of legislations like Juvenile Justice (Care and Protection of Children) Act 2000, The Protection of Children from Sexual Offences Act (Pocso) 2012 among others. The existence of multiple legal administrative frameworks in the form of checks and balances from ministries, parastatal Children and Women Commissions, supervisory district level Child Welfare Committees and administrative departments did little to prevent these grave crimes. After all, the focus of officials was only on financial and administrative aspect of the functioning of these homes and not on the inmates.
The horror of these shelter homes is not that they deviated from human norms, horror is that it may be happening anywhere again. The Deoria home recently got unearthed as 12-year whistleblower inmate chanced to break free against odds, but not all can. The issue writ large the systemic failure of the administrative-legal apparatus and abuse getting institutionalised and protected by nefarious complicity making the vulnerable fall prey. In the aftermath, systemic problems get relegated amid political blame-game, tedious investigation and lengthy judicial processes.
Team TISS has blown the lid off from the state-sponsored, severely afflicted prophylactic institutions, established to protect the infirmly marginal. Koshish is an SOS alarm call of brutally tortured, tribulation prone children and women, reposed within state walls -- assuring safety and rehabilitation. Disclosures from Team Koshish have seriously challenged existing accountability mechanisms of public and public-private partnered institutions. There are grave lessons to be learnt. Alas! The alarms would die ensued by intricate investigative processes, unending litigation and media amnesia.
The crucial link among parallel state agencies conspicuous by its absence is coordination or working in tandem. Despite Deoria shelter home being blacklisted by social welfare unit, the local police continued to send children to it.
Active interface among agencies will only increase their efficacy. It requires fast track collaboration among social welfare department, local police, CBI, parastatal institutions and judiciary. The monitoring of these homes by apex authorities should be far more stringent. Then only culprits, colluders and abettors can be punished expeditiously and not end up showcasing the State as soft and plutocratic.
Any number of state mechanisms shall remain ineffectual unless stakeholders or beneficiaries are kept at the centre of a scheme. What made Team Koshish stand distinct from regular officials, child welfare committee, inspection teams inter alia was empathetic and neutral methodology considering inmates first vis-à-vis procedural and administrative aspects. The prime focus of custodial home management ought to be inmates' well-being and rehabilitation. Rest will follow suo motu. Exhaustive guidelines and sops must be framed keeping inmate's primacy. Officials and caregivers should be trained and oriented in this spirit.
Social audits should be made mandatory for all such institutions. Bihar government's social welfare department must be commended for envisioning with TISS, an unparalleled audit. Such third party audits must not be one-time kneejerk action, but regular proviso of shelter management. Section 17 of Mahatma Gandhi Rural Employment Guarantee Act (MNREGA),2005 for the first time mandated regular social audits by gram sabha. Last year, Meghalaya became the only state in the country to operationalise Community Participation and Public Services Social Audit Act 2017, a law that makes social audit of government programmes and schemes a part of government practice.
Several elements of the ecosystem coexist alongside these shelter homes necessitating interaction for mutual benefit. The point is identifying these community subsets and engaging them for enforcing accountability and transparency. Only community-led initiatives can make the systemic loopholes foolproof. Norms may be prescribed for regular engagement of teachers, scholars
from universities, academic institutions, doctors, psychologists, senior citizens, retired public and private officials to provide mentorship and anchor. India has a vast network of universities and higher study Institutions. Regrettably theory-centric, these are bereft of real-time practical engagements. The motive of education is not only a vocation but also unleashing value and reform in society.
Irrespective of stream and background, community service, henceforth should be made mandatory co-curriculum for higher students. The involvement of vibrant demographic dividend will make any environment including shelter home positive and energy-laden. With life expectancy going up, senior citizens can be aged purposefully integrating them in such community-led initiatives.
Conscious citizens aspire to serve the community and seek purpose along with their personal and professional life. In absence of systemic institutional channels, they fail to act upon their intent. The emergent need is to institutionalise such bottom-up civic interventions as an inbuilt check within legal-administrative machinery.
The road does not end at Bihar and Deoria shelter homes. It gets connected across the nation to exterminate these challenges through civic innovation and empowerment. We need to moult out of our stereotyped inertia prone functionalism to a solution based reform-driven inventive democracy. Team Koshish deserves applause for highlighting to the nation, the exigencies of the most vulnerable and bottom of the pyramid.
The author works with the Indian Revenue Service, and served as a deputy collector in Uttar Pradesh for six years. Views expressed here are her own.
Subscribe to Moneycontrol Pro at ₹499 for the first year. Use code PRO499. Limited period offer. *T&C apply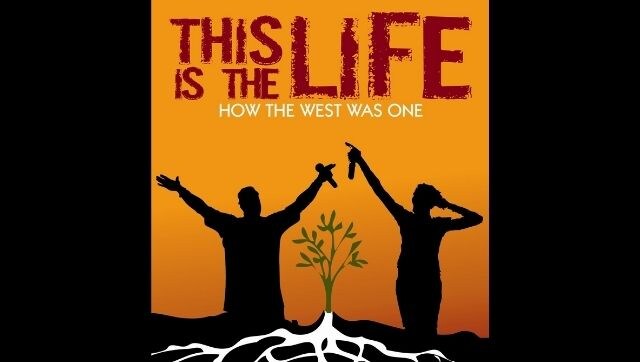 Entertainment
Ava DuVernay's This Is the Life is a refreshing portrait of a 1990s California hip-hop subculture that thrived separately from gangsta rap
Entertainment
Films like Tribhanga and Shakuntala Devi have shown mothers, and women overall, as full and complex human beings — not melodramatic side characters, but outspoken, independent leads who are in charge of their own fates
India
The Quad's stated objective of 'free, open and prosperous' Indo-Pacific Region lacks the compelling bite, deterrence and collectiveness of a NATO