Muzaffarnagar riots: Three years on victims await justice as thousands still internally displaced
A Delhi-based NGO has claimed that these internal refugees in Muzaffarnagar and Shamli districts are battling 'poor health and sanitation'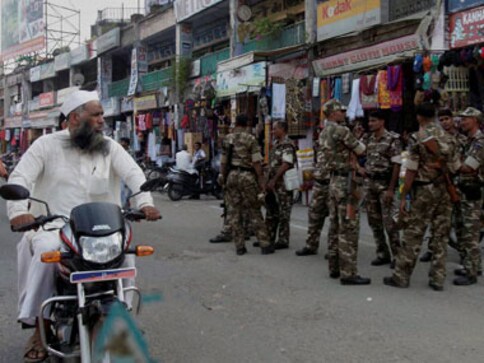 Muzaffarnagar: Eighteen-year-old Rizwan Saifi still shudders at the very thought of the 2013 riots in this Uttar Pradesh district in which five members of his family were "brutally killed and burnt".
A native of Lisad village in the district, which bore a heavy brunt of the communal violence, Rizwan hasn't returned home since the tragedy struck and lives with his family at Kandhla, about 10 km out of his village.
"Five of my family members including my over 80-year-old grandfather were shot, hacked to death with sharp-edged weapons and then burnt. We never even found their bodies," he claims.
"From our village, 13 people were killed and burnt. Two bodies, in decayed condition, were later found from Baraut in Baghpat district. Since bodies of our family members were never found, we never could claim any compensation," he rues. Rizwan is among hundreds of people who are still internally displaced even three years after the riots. The deadly communal violence in western Uttar Pradesh had claimed over 60 lives and displaced 40,000 people.
Describing the situation in resettlement colonies after three years, a Delhi-based NGO has claimed that these internal refugees in Muzaffarnagar and Shamli districts are battling "poor health and sanitation" conditions and "unscrupulous" real estate developers, who are preying on their misfortune.
A survey conducted by Aman Biradari and Afkar India and 'Living Apart: Communal Violence and Forced Displacement in Muzaffarnagar and Shamli' was officially released on Thursday in Delhi to mark the third anniversary of the riots.
"Mostly self-settled, these colonies are very poorly provisioned without even elementary public services, and the internally-displaced persons lack basic entitlements, like drinking water and sanitation," says Harsh Mander of Aman Biradari.
One of the co-authors Akram Akhtar Chaudhary, quoting the report, claims, "There are 65 refugee colonies, 28 in Muzaffarnagar and 37 in Shamli, housing 29,328 residents." He says Aman Biradari is trying to raise awareness about people's condition in Muzaffarnagar and Shamli three years hence, while alleging that "even local media is not raising the issue".
Rizwan travelled with the Aman Biradari team to Lucknow to share his post-riots experiences after the report was released there on Wednesday.
Mander says the confidence of survivors to return to homes was "further shaken" because of the "very low numbers" of arrests and convictions of the men accused of murder, rape, arson and looting.
The communal riots that broke out in Muzaffarnagar in September 2013 later spread to neighbouring Shamli.
India
The woman Himani's (20) father Pramod Kumar has been arrested on Sunday in this connection and he has confessed to his crime which he committed as he felt that his daughter has tarnished the name of his family
India
Superintendent of Police Abhishek Kumar said that based on a complaint filed by the woman's family members, a case has been registered against Mohan and Rahul