Muslims' silence on gau rakshak-attacks points to lack of political agency
It is time that the Muslim community comes out of the apologist mode and assures that it does not remain to be merely a constituency for mainstream parties.
Three days ago, a Muslim social activist posted on Facebook saying that he was on his way to attend a meeting in Gujarat. The post was in lieu of the recent attacks on Dalits in Una and focussed on other "oppressed minorities" tormented by cow vigilante groups throughout the country.
By 'other' minorities he clearly meant Muslims, because they are the only ones who have been thrashed time and again by these Hindutva fringe groups. The worst of such attacks being the lynching of Mohammad Akhlaq at Dadri in Uttar Pradesh.
But was him not naming Muslims and rather using the generic category of 'oppressed minorities' deliberate?
Probably yes. Because writing 'Muslims' instead, would have been a courageous task and he probably lacked the nerve to confront the swelling hyperbole of Muslim-baiting amongst middle-class Indians. Attaching the name Muslim to any cause might just hamper its chances as Muslims are the new untouchables, politically if not yet socially.
Massive protests are going on in Gujarat by Dalits against the cow vigilante groups, but the first to be affected by the groups were none other than the Muslims.
However, a deafening silence is prevalent within the Muslim community. The community could not ever garner the courage to raise its voice and come out on the streets – even after the reported killings of at least four of its members recently.
Whatever little condemnation of the attacks came was from the liberal sections of the Indian society, that too on humanitarian grounds. This clearly depicts the vulnerability of Muslims in the Indian political discourse, 69 years after they chose a secular India over a religious Pakistan.
But why is it so that Muslims as a community have failed to depict any resistance against this ideology of cow protection? An ideology which encrypts within itself a malicious politics of discerning against the 'other', largely affecting two sections of the Indian society – Muslims and Dalits.
Different factors can be attributed to this silence and lack of resistance among Muslims. Unlike the Dalits, the Muslim community never had any stalwarts – like Babasaheb Ambedkar, Kanshiram, and Mayawati – who could work from outside the ambit of mainstream secular parties and develop a political agency of their own.
Any attempts to form the same have been thwarted time and again by both communal and secular outfits. Maulana Nasir Maudany from Kerala, who was trying to forge a Muslim-Dalit unity in the nineties, was put behind bars for years on flimsy charges of terrorism.
Similarly Asaduddin Owaisi, who is known for articulating the constitutional rights of the community and their daily concerns, has been asked time and again why he only talks about Muslims. He is often reduced to a religious fanatic and a fundamentalist by the secular outfits.  Journalists like Barkha Dutt have written columns on how dangerous the rise of Owaisi is for secular India.
In brief, Muslims were never given the breathing space to develop their own political agency and their leadership has largely rested with the Congress, the Left and other regional parties. Time and again these hegemonic political forces have represented Muslims as a religious category rather than a sociological group, where the matters of Islam take precedence over everything else.
Dalits, on the other hand, have registered their own path of struggle and developed a counter-narrative which has efficiently questioned the foremost upper-caste narrative. Even the Left, which ruled a state with a substantial Muslim population for almost three decades, failed to evolve a counter-narrative among Muslims. It rather colluded with reactionary Muslim forces as a policy of appeasement of the masses, instead of practicing politics of any ideological conviction.
If Mayawati can be the representative of the Dalits, Mulayam Singh and Lalu Prasad Yadav can be the representatives of the Yadavs, then why can't a Muslim represent their own community? Why is it that only identity politics of Muslims is considered bad or that the emergence of any Muslim political force is reduced to merely a fundamentalist organisation by secular outfits?
Probably because the idea of Muslims having their own political force marks a dent in their political constituency. And hence, any attempt to forge social engineering with Muslims as the dominant force haunts their electoral fortunes.
It is because of this very dependence on other political outfits that today, Muslims have not been able to come out and protest against cow vigilante groups in the open, as the Dalits have been doing. And above all, Muslims have over a period of time internalised this image of a religious community. The dominant Indian politics has taught them that they will be heard only when they invoke Islam.
It is time that the Muslim intelligentsia should come out of the apologist mode and assure that it does not remain to be a mere constituency for the mainstream secular parties. Rather, they should focus on consolidating themselves as a political force capable of deciding their own initiatives, leading their own struggles and bargaining with the larger secular outfits for their socio- economic advancement.
Subscribe to Moneycontrol Pro at ₹499 for the first year. Use code PRO499. Limited period offer. *T&C apply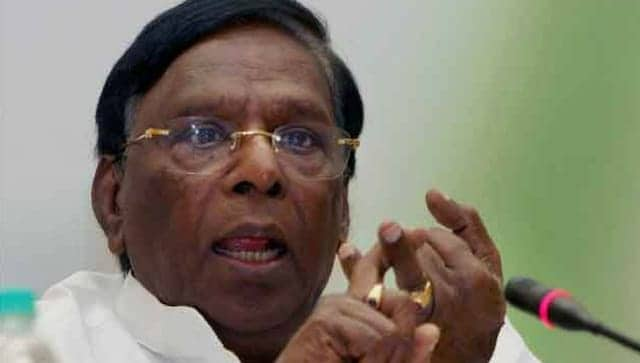 Politics
With the collapse of the Puducherry government, the Congress has lost its second government in a year after Madhya Pradesh
Politics
A floor test on Monday will decide the future of Narayanasamy's government, barely two months before the Assembly polls in the Union Territory are scheduled to be held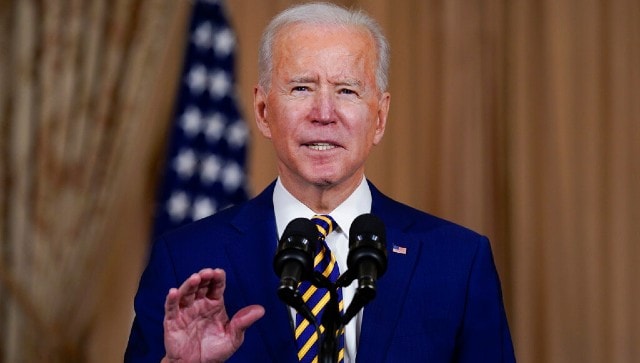 World
Several militia groups such as the Hezbollah have received at least some financing, support and weaponry from Iran over the years