Mumbai's Shivaji statue, Delhi's VIP security: Mangalyaan's Rs 450 crores isn't a big deal!
From Uttar Pradesh rallies to the Sardar Patel status, here are ten items that offer some perspective on the costs incurred by the Mars mission
Editor's note: This copy was first published on 6 November 2013, shortly after the Mangalyaan was launched. Now that Mangalyaan has not only become the first Mars mission to have succeeded at its very first attempt, but also is the cheapest one to have done so, we are republishing the list of things that will put its cost in perspective. 
With the Mangalyaan's launch in November 6, the jingoism from some quarters ('This Diwali, India sends a gift...to the Moon', one Mumbai newspaper had exulted last year) was countered by murmurings from some other quarters. What business, they said indignantly, did India have to spend more than Rs 450 crore on a spacecraft to Mars, when the country's ground reality (pun intended) was so terrible?
But others have pointed out that as 'wasteful' expenditure goes, Mangalyaan is the lesser of many, many avenues that money is flushed down upon. Foreign policy commentator Kabir Taneja told The Christian Science Monitor that the budget so many people are up in arms against is that of four big Bollywood movies and this is the minimum leeway that should be given to ambitious science research in India.
To put it all in perspective, here are ten items that bear the same price tag as India's  Mars mission:
1. Estimated cost of UP rallies leading up to general elections: Rs 400 crore
Trailing slightly behind the cost of sending a spaceship to Mars, is the cost of supporting our politicians' over-inflated egos, as well as ensuring that they have strong-enough podiums to support their weight.
Over 50 big political rallies are planned in Uttar Pradesh in the next two months, and with each rally estimated to cost Rs 5-10 crore, about Rs 400 crore will be spent even before the actual election expenditure begins to be watched, according to an article in the Times of India.
Narendra Modi will address nine rallies, SP chief Mulayam SIngh Yadav will address 18, and Congress vice-president Rahul Gandhi eight.
2. Making four big Bollywood movies: Rs 450 crore
According to Hrithik Roshan, making Krrish 3 cost about 2% of what a Hollywood movie would. But still, the costs have been estimated at more than Rs 100 crore. Shah Rukh Khan's Ra One also crossed the Rs 100 crore mark. Rounding off this group of four is  Akshay Kumar starrer Blue, which cost Rs 129 crore, while Rajinikanth's Endhiran tops the list (for now) with Rs 190 crore.
But there's more - Karan Johar's new film Shuddhi is slated to become the most expensive Bollywood movie ever at a budget of Rs 150 crore.
As much as Bollywood movies might seem like they're from another planet, one wonders where we went wrong when Bollywood financing has the collective power to send several spaceships to Mars.
3. Jaganmohan Reddy's assets: Rs 5,000 crore
Barely a month before his father YS Rajasekhara Reddy became Andhra Pradesh chief minister in May 2004, Jagan's total declared earnings for 2003-04 were a paltry Rs9,19,951. Five years later, when he contested elections from Kadapa, his declared net worth was Rs 77.40 crore - an increase of 775%.
According to an India Today report, sources in Hyderabad allege that Jagan and wife Bharathi Reddy's assets - held in their own names and those of Jagan's sister Sharmila and her evangelist husband brother Anil Kumar - amount to a staggering Rs 5,000 crore.
Reddy is now out on bail after spending months in jail due to charges in a disproportionate assets case. He is reportedly planning to resume the Odarpu Yatra from November 16, a tour to meet families of those who either committed suicide or died of shock after hearing the news of the death of his father.
4.  Estimated cost of proposed Shivaji statue on the Mumbai coast: Rs 450 crore
This year, nine years after the Congress-led state government made an election-time promise of constructing a 312-ft statue of Chhatrapati Shivaji off the Mumbai coast, the Centre gave the project an in-principle approval.
According to DNA newspaper, delays have ballooned the statue's costs to Rs 450 crore. "The delay of well over four years has escalated the cost of the Arabian Sea-located project by almost double the amount, taking it to Rs450 crore. The original estimated cost of the project in 2009 was Rs200 crore," says a DNA report.
5. Cost of the Cadbury House property in Mumbai: Rs 450 crore
The iconic Cadbury House on Pedder Road went up for sale this year, and was valued at around Rs 450 crore by property consultants. At last update, corporate biggies such as Ajay Piramal Group and Anil Ambani's Reliance Group, as well as developers like Lodha were considering purchasing the property.
But according to the Hindu Businessline, the slowing realty market might delay the property's sale. Maybe the property owners could do an exchange with Isro - take Cadbury, give us some Martian real estate?
6.  Estimated cost of Narendra Modi industry/Congress ad campaign: Rs 400-500 crore
A veritable industry of Narendra Modi merchandise has been spawned this year. According to a Times of India report, the merchandising combined with the PR budget for the BJP's prime ministerial candidate could be in the realm of Rs 400-500 crore.
"Apart from the Rs 200 crore-250 crore retail business the NaMo frenzy is spawning you've to take into account the PR budget for Modi, which is close to Rs 80 crore. The BJP will spend an additional Rs 150 crore on its PM candidate through traditional advertising and Rs 20 crore on digital media," said a brand-strategy specialist to the newspaper.
The Bharat Nirman campaign run by the Congress, on the other hand, is also costing around Rs 500 crore.
7. Money spent on VIP security since 2012 in Delhi: Rs 400-500 crore
The Delhi government informed the Supreme Court that its non-plan allotted expenditure for VIP security last year was more than Rs 300 crore.
In an affidavit filed before the apex court, additional secretary GP Singh of the state's home department also gave details of the guidelines formulated under which VIP security was provided to politicians, bureaucrats and judges.
Taking 2012 and the ten months of 2013 that have now passed, it is a modest estimation that a minimum of Rs 500 crore would have been spent on taking care of our VIPs in this time period.
8. Cost of a new proposed 'posh colony' in Odisha for 150 government employees: Rs 650 crore
The state government of Odisha is planning to construct 1000 "high-end government quarters" for babus in Bhubaneswar the coming year.
According to a report in the Times of India, chief engineer (building) S R Sethy said that about Rs 650 crore would be spent on the project.
The quarters will have modular kitchens, swimming pool, tennis courts, jogging tracks and terrace gardens. To be fair, I don't think Mangalyaan has all that, so it makes sense that this housing project costs more...right?
9. Cost of fixing Mumbai roads in 2013: Rs 1,000 crore 
The BMC is issuing tenders for fixing our ever-pockmarked roads next month, according to a DNA report.
As part of the plan, the civic body will carry out asphalt works worth Rs240 crore covering 68 roads in the island city and 43 in eastern suburbs. Besides, the department will issue tenders costing Rs73 crore for concretising roads in eastern suburbs. In the island city, 103 minor roads will be improved at a cost of Rs97 crore. It has also decided to undertake concretisation of 37 roads in the western suburbs at an estimated cost of Rs482 crore and cover 35 junctions in parts of Mumbai at an estimated cost of Rs110 crore.
10. Estimated cost of Modi's Sardar Patel statue: Rs 2,500 crore
A few days ago, Modi laid the foundation stone of the planned Sardar Patel statue, which is intended to be the tallest in the world. The statue, whichis going to be in Kevadia, about 100 miles from Ahmedabad, is estimated to cost the government exchequer around Rs 2,500 crore.
"People come to see the Taj Mahal, flock to America for the Statue of Liberty and France for the Eiffel Tower. Now people from all over the world will come here to see this wonder," Modi said at the foundation stone ceremony.
Subscribe to Moneycontrol Pro at ₹499 for the first year. Use code PRO499. Limited period offer. *T&C apply
India
The call received from an unidentified person on the 112 emergency response number was traced to Firozabad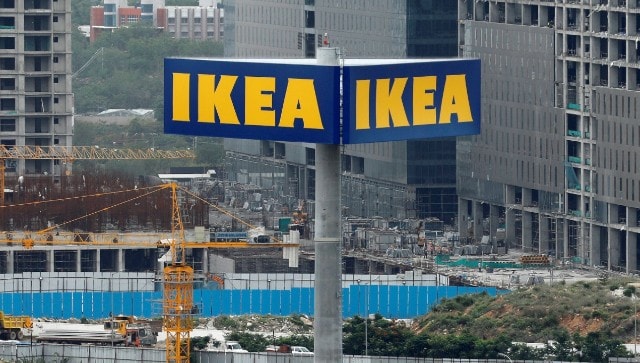 Business
The commercial land has been allotted to the company in Sector 51 for Rs 850 cr. Officials estimate job creation for 2,000 people due to the project
science
Martian meteorites also hold clues about how people may one day be able to survive on the planet.