Mumbai's Harbour Line services extended till Goregaon; Railway Minister Piyush Goyal says it will soon stretch till Borivali
Mumbai's rail network has expanded further, with the Harbour Line extending its services till Goregaon station. This section of the Harbour Line was hitherto only till Andheri
Mumbai: Mumbai's rail network has expanded further, with the Harbour Line extending its services till Goregaon station. This section of the Harbour Line was hitherto only till Andheri.
Railway Minister Piyush Goyal inaugurated the Andheri-Goregaon Harbour Line stretch at an event held at Goregaon
station on Thursday.
Forty-nine regular services will start daily on the 5.12-km line from 1 April, railway officials said.
"The Harbour Line will be further extended till Borivali," Goyal said, adding the Union government has undertaken projects worth Rs 54,777 crore for improving the railway infrastructure in Mumbai.
The event, which was delayed by over two hours, started after Goyal's arrival at the station at around 9 pm.
Goyal, who flagged off the inaugural train at 10.08 pm, said he was stuck at the Mumbai airport for some 45 minutes since the aerobridge could not dock into the plane.
India
The high-speed Vande Bharat train, connecting the capitals of Gujarat and Maharashtra, can operate at 160 kmph, around 16 seconds faster than its two predecessors. It will also provide passengers with a more comfortable journey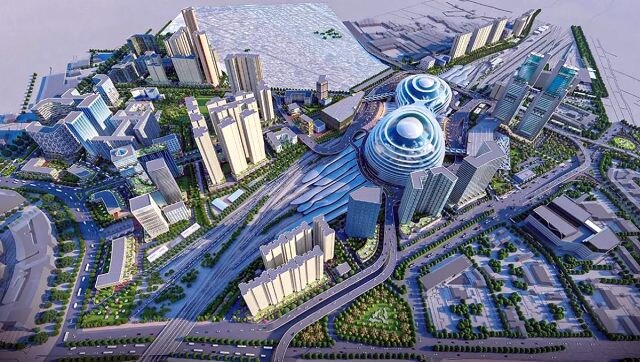 India
The Centre has approved plans to redesign three railway stations — New Delhi, Ahmedabad and Mumbai's Chhatrapati Shivaji Maharaj Terminus — at a cost of Rs 10,000 crore. The redesign of these stations will be in tune with the cityscape and will feature swanky features such as travelators and skywalk
Photos
Prime Minister Narendra Modi on Friday flagged off the new Vande Bharat Express. Aboard the train, he was seen chatting with workers, engineers, and other staff