Mumbai rains: Respite for city after two days of downpour; occasional thundershowers expected over 24 hours
Torrential rains in Mumbai, its western and eastern suburb since Tuesday morning had affected rail, road and air transport services.
Mumbai: After two days of incessant rains which threw normal life out of gear in the megalopolis and its satellite townships, the city woke up to relatively clear skies on Thursday morning.
Although suburban trains on the Central and Western lines were operating without any hitch, the Harbour line local trains were running behind schedule. Agitated commuters blocked a track near Chembur railway station after one service between Chhatrapati Shivaji Maharaj Terminus and Panvel was cancelled.
Meanwhile, the India Meteorological Department (IMD) predicted occasional spells of rain/thundershowers and heavy rainfall at a couple of places in the city and suburbs in the next 24 hours.
Around 180 flights at the Mumbai airport had been cancelled since Tuesday night due to heavy rains and closure of the main runway, after a SpiceJet aircraft skidded off it and got stuck in the mud.
The operations at the main runway resumed at around 11.30 pm on Wednesday after the Boeing 737 aircraft was moved to a paved area and subsequently a hanger, a Mumbai International Airport Limited (MIAL) official said.
Torrential rains in Mumbai, its western and eastern suburbs, as well as the adjoining Thane and Palghar districts since Tuesday morning had affected rail, road and air transport services.
On Wednesday, the suburban trains saw lower footfall as the rains had forced many office-goes to stay indoors. On Thursday, with the rains taking a break, the crowds were back during the morning rush hours.
A senior Central Railways (CR) official said, "One service between CSMT and Chembur was cancelled today (Thursday) owing to the non-availability of a rake (train), which left the passengers agitated. Some of them got down on the tracks and we had to halt the operations from 9.24 am to 9.54 am."
Although the Railway Police Force (RPF) and Government Railway Police (GRP) soon dispersed the crowd, it hampered the services for some time.
"Suburban services of Central Railway and Western Railway were running normal with a delay of five-ten minutes," the official said.
An official of the Mumbai civic body's Disaster Management Unit said vehicular traffic in the city and western and eastern highways was normal, as no substantial rainfall was witnessed last night.
The BEST buses were also running smoothly since the morning and no diversions was made on regular routes.
On Tuesday, torrential rain lashed the financial capital for the second time this monsoon with 300 mm rainfall being recorded in a single day - almost equal to September's average rainfall of 320 mm in the last 10 years.
Schools and colleges in the Mumbai Metropolitan Region were instructed to remain shut on Wednesday.
Find latest and upcoming tech gadgets online on Tech2 Gadgets. Get technology news, gadgets reviews & ratings. Popular gadgets including laptop, tablet and mobile specifications, features, prices, comparison.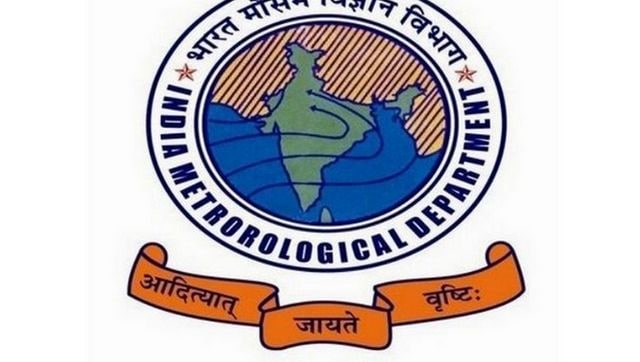 India
The meteorological department said winds measuring 50-60 kmph are likely over southwest and west-central Arabian Sea. Wind speeds of 45-55 kmph likely over northwest, east-central, and northeast of the sea.
India
At least eight people were killed in lightning strikes in Bihar on Friday, a day after 26 died in similar incidents in eight districts of the state
India
The United States Trade and Development Agency (USTDA) has estimated that flooding in Mumbai between 2005 and 2015 losses caused losses worth Rs 14,000 crore.