Mumbai rains: A tale of stranded citizens, crippled infrastructure, and help from unexpected quarters
A look at how citizens, public officials and disaster response teams dealt with stranded passengers, flooded roads and cancelled trains during Mumbai rains
The Mumbai rains wreak havoc in the city every year and this July too has been no different. The heavy downpour which began on 6 July crippled the city's infrastructure, with waterlogging in many areas affecting roads and traffic. By Tuesday (10 July), the rain also impacted Mumbai's lifeline — the railways — when the northern suburb on the Western Line, Nallasopara, was flooded leading to services of all in-bound and out-bound trains (including local trains) being cancelled. A few passengers and their relatives were stranded in trains to and from the city for more than 16 hours.
Chandni Tolani's father Lakhu Tolani, who is 62 and a dialysis patient, was stranded on a long distance train. "My father was on his way back from Rajkot, with a friend. The train was on time until it reached Virar, where it halted at about 4.30 am. They were sitting inside the train itself as there was knee length water outside. There were people coming and giving food and water to the passengers, which was nice. Till about 5.30 pm in the evening they were in the train, after which there was an announcement made for passengers to leave. But there was no way for them to come back. No local trains, rickshaws or cabs. After trying for two hours we managed to book a cab which got him back home."
Chandni says the response on Twitter to her plea for help was amazing. "People wanted to go check on him, someone even offered accommodation. Finally at 8.30 pm he reached home after a long day of adventure!" She admits that her father's health was a huge concern when he was stranded. "Because of this ordeal, he had to miss his weekly dialysis session, which is a big risk. But by the grace of God he's fine."
Report: Mumbai rains hit rail and road traffic; NDRF called in to rescue over 450 stranded passengers, navy on standby
Vishwajeet Singh, 36, was another traveller who found himself stranded on a long-distance train. "I started my journey from Bhagat Ki Kothi, on Jodhpur train no. 11089. Everything was going well till I reached Surat.... from there, the train was diverted to Jalgaon. We got there at 5 am and started off again (towards Mumbai) at about 9.30 am. I tweeted to the Rail Ministry and authorities regarding the change of route. The Bhusaval Junction divisional officer replied saying he had forwarded the matter to concerned team," Singh recounts.
By this time water had entered Singh's bogey, and the A/C had stopped working. "It was dirty water and it stank. The housekeeping staff was delayed. The train finally reached Padhegaon, where it halted for over an hour and 20 minutes. The train resumed, only to stall once again somewhere between Padhegaon and Ahmednagar. After almost 38 hours, it had still not reached Pune (our destination). And this was a journey that was supposed to last only 22 hours!" Singh says.
Thirty-year-old Mumbai resident Nirtika Pandita was headed towards Wadala from Elpinstone when the flooding in the area presented a frightening prospect. "There's a slope that comes after the bridge, towards Parel, and there was waist-deep water. There was a sudden sense of helpness and I began shivering in fear. The distance wasn't much (to a safe point) but I feared for my life. There was garbage all around and the possibility that's always present when wading through so much water: what if one steps into a manhole? It was scary."
For some Mumbaikars, being stranded at home proved to be daunting as well. Helena Theres, 21, is a Vasai resident, with a home near Ambadi Road. She recounts that the waterlogging in her area began on Sunday itself and steadily rose over the next two days. It only subsided on the night of 11 July, Wednesday.
"Because of the waterlogging we weren't able to get to work. There was no electricity. There was little water, little food and whatever groceries we had left at home – we were surviving on those. Even if we had to go out of our homes, we had to wade through waist-deep water to get to the other area to buy things. Due to no electricity, our cellphone batteries were drained and we couldn't get in touch with anyone. Since last night, I checked, there was no reception throughout Vasai. The flooding was especially bad because a sewage line near my house overflowed and we have a khadi on the opposite side — it's like a salt pan area — so the water level just kept rising."
Report: Hundreds of flights delayed at Mumbai airport; passengers to Delhi, Chennai among worst-affected
The cancellation of multiple trains to and from the city disrupted the services of trains in areas beyond Mumbai as well. Many passengers complained about being given little to no information about their train status adding on to their worries. Before official government response teams reached stranded passengers on trains, some local resident groups, volunteers and associations joined hands to provide food and drinks to these passengers.
Eventually, railway officials coordinated with stall caterers and supplied a special train stocked with food to provide relief to passengers stuck in trains around Virar and Nalasopara.
A food special train, carrying about 2000 food packets, prepared in Base Kitchen, Mumbai Central was run from Mumbai Central to Naigaon for the passengers of stranded trains due to water logging at Nallasopara pic.twitter.com/1ju3G3N1QH — Western Railway (@WesternRly) July 10, 2018
Western Railway's Chief Public Relations Officer Ravinder Bhakar said the on-ground situation had been assessed at 11 am on Tuesday morning. "We knew that the Baroda Express was stranded between two railway stations. The water level was above 600 mm over the tracks. So we contacted and requested all the agencies which are involved in disaster management such as the Army, Coast Guard and the NDRF (to help). The NDRF responded and arrived at around 1 pm and over 450 passengers were rescued from the Baroda Express. The passengers were brought to the station where we had arranged for food."
About the special food train and post rescue operations he said,"We ran a special food express because in the nearby areas the food supply was not there. So from the Mumbai Central base kitchen, we ran a special train for the passengers and after serving them we dispersed them to their respective destinations by arranging for buses from the Maharashtra State Road Transport Corporation."
#NDRF rescuing senior citizen at @WesternRly 's Nalasopara station where commuters stuck due to #heavyrains #MumbaiRain @mid_day @RidlrMUM #MumbaiRainsWithMidday pic.twitter.com/5DJk3awsiS — Suraj Ojha (@surajojhaa) July 10, 2018
Areas around Mumbai's Vasai-Virar belt experienced very heavy flooding. Mithagar, a salt pan area near Vasai, was dealing with a deluge-like situation. At first district officials provided the residents with food and milk until the NDRF arrived to rescue the villagers in that area. Ninety-seven people, including 5 infants were rescued by the NDRF from Mithagar.
Mithagar, Vasai pic.twitter.com/o6qaQCHaBA — Subhash Pais (@Subhash_ati9) July 10, 2018
The area of Manikpur near Palghar also experienced severe flooding and rescue operations by NDRF were carried on there as well. Stranded people were helped on to NDRF boats by the team members and were transported to safer areas.
NDRF rescue operation underway atManikpur village in Palghar, #Maharastra where nearly 400 people were stranded due to heavy rain. #Palghar #MumbaiRains #MumbaiRain #Thane #Vasai #MumbaiRains2018 #mumbailocal #raining #bmc Here is a video of another rescue op in Palghar pic.twitter.com/b1XGbSSsXE — Som Patidar (@patidarsom) July 10, 2018
The waterlogging also meant that motorists on Mumbai's roads had particularly difficult journeys to work/home. Some Twitter users spoke out about sustaining injuries in road accidents during the downpour.
Journalist Hemal Master & his wife meet with an accident after their bike hits a pothole at the beginning of a flyover at Kandivali on Western Express Highway. Both his hands suffer deep cuts. Gravel has entered the wound #MumbaiRains @TOIMumbai @RidlrMUM @mumbaitraffic pic.twitter.com/Zz1JhF5UqJ — Nitasha Natu (@nnatuTOI) July 9, 2018
But good Samaritans in the form of citizens and public officials came forward to help those stuck or in danger. Twitter users shared stories of help on the microblogging site.
Thank you @MumbaiPolice for helping us as we were stuck in water logging between Matunga and Sion on eastern express highway. Traffic cop helped us pulling the vehicle to till Matunga bridge from Sion bridge.@CPMumbaiPolice@mumbaitraffic@RidlrMUMpic.twitter.com/y0FRpBQHnB — Faizan (@journofaizan) July 10, 2018
While Wednesday brought some respite to weary citizens, the threat of similar situations is never far away as long as the monsoon continues. It seems like we're just another downpour away from another instance of #MumbaiCrippled.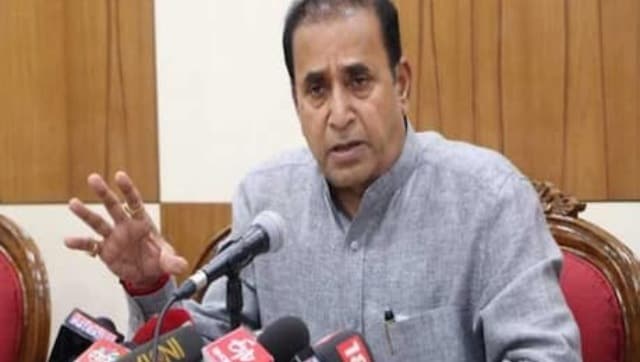 India
The notice calling Deshmukh to join the CBI probe was issued on Monday morning, a day after his two aides Sanjeev Palande and Kundan recorded their statements before the agency, the officials said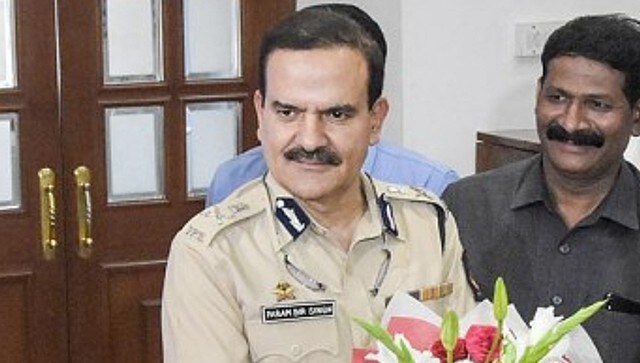 India
The bench orally observed that without an FIR, it cannot pass an order directing an independent agency to investigate the matter