Mumbai railway worker dies after accident; rail union accuses commuter of kicking worker, cops deny allegation
Railway worker in Mumbai died in an accident while he was on duty. The rail union accused a commuter of kicking the deceased but, the railway police deny the accusations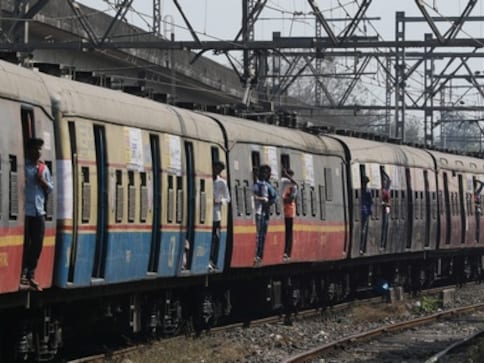 Mumbai: A railway worker on duty near tracks in Mumbai died, with a rail union alleging that he was hit by a train commuter, a charge denied by the police.
Shravan Sanap, 46, was on track maintenance duty on Wednesday between Mahalaxmi and Lower Parel stations along with seven other workers when the incident occurred.
Western Railway  divisional secretary Ajay Singh alleged that Sanap was kicked by a commuter of the moving train due to which he lost his balance and fell on the emergency steps located under the train's foot-board. Sanap died of the serious head injuries received in the incident, Singh said.
However, senior inspector Shailendra Dhiwar, Mumbai Central Government Railway Police (GRP), said the preliminary investigation revealed that Sanap was not kicked by the commuter.
"We have recorded the statement of the train's motorman and other track men who were present at the spot. They said the motorman had alerted them by pressing the hooter and all the track men, except Sanap, moved away," Dhiwar said. Sanap was hit by the running train which led to his death, he said.
A case of accidental death has been registered and further investigation is on, Dhiwar said.
The Western Railway's Majdoor Sangh, however, raised doubts over the motorman's version "If Sanap was late in moving away from the train, then he would have been hit by the first coach. How is it then possible that he was hit by the train's ninth coach," Singh said. He demanded that the offender be booked on charges of murder.
Singh also claimed that Sanap was taken very late to the hospital and had he been rushed there quickly, his life could have been saved.
Western Railway's Chief Public Relations Officer Ravinder Bhakar said they have taken serious cognisance of the incident and both the GRP and the Railway Protection Force are investigating it. On the allegations of Sanap having been kicked by a commuter, he said, "If is it so, then it is very unfortunate. We appeal to passengers not to indulge in acts that could harm anyone."
India
After facing flack for lack of security in trains, Indian Railways has now decided to install a closed-circuit television (CCTV) cameras in several trains by next year
India
Torrential rain battered Mumbai and its suburbs for the second day on Wednesday, causing massive disruption in flight operations
Mumbai
A 22-year-old Mumbai women's Facebook post recounting the horror of a man publicly masturbating at her in a local train and the railway police laughing off her complaint has gone viral